The tyranny of 'misinformation'
The term is being used by politicians, the press and Big Tech to dismiss opposing views.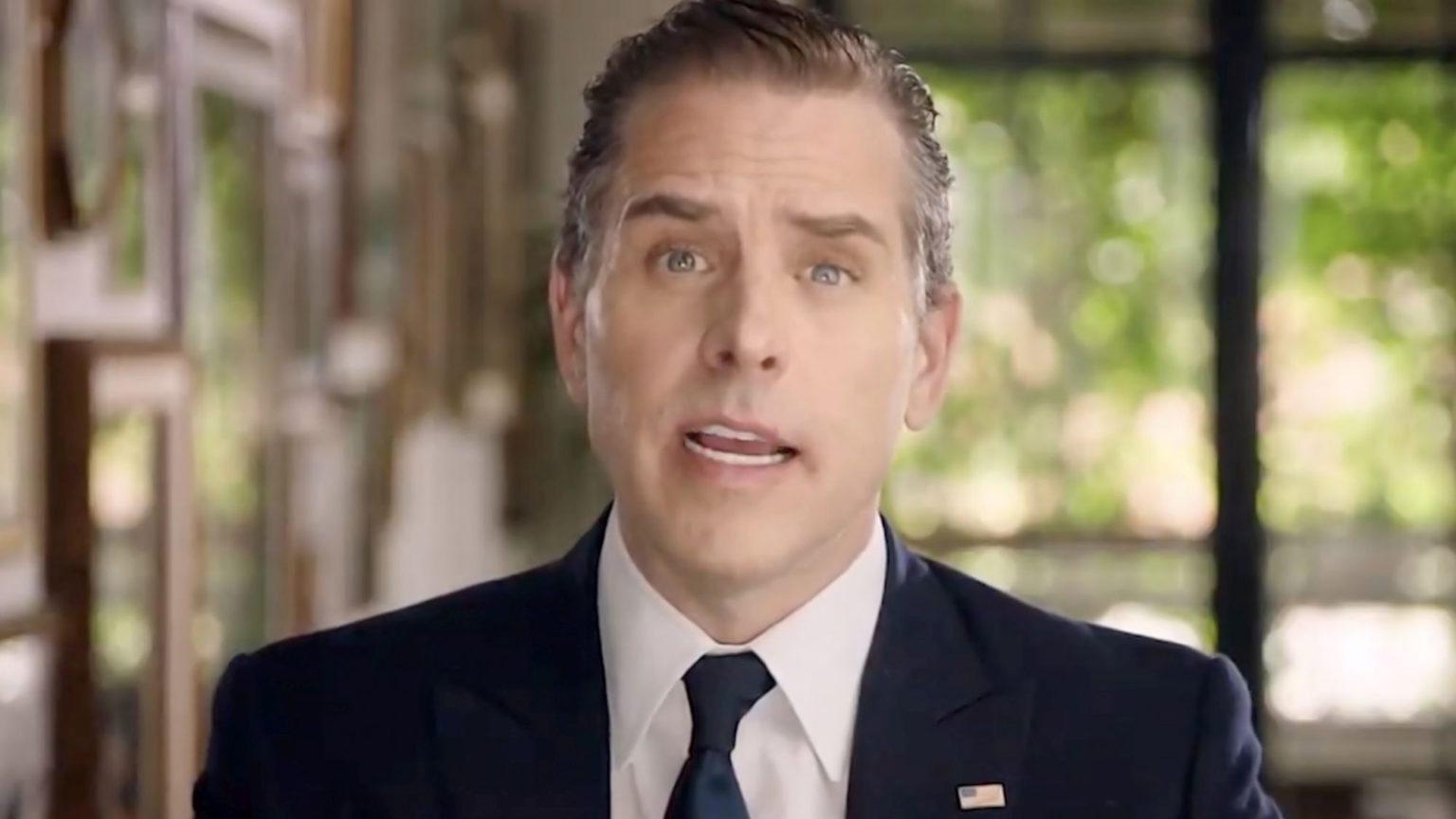 The term 'misinformation' is not what it was. It used to be a simple designation for a statement that was misleading or inaccurate, regardless of the intentions of said statement's source. But now, like 'truth' and 'facts', it has now been politically mobilised by a centrist establishment determined to reassert the absolute control it lost in 2016.
And so, in the hands of anti-Trumpers, Brexit-bashers and pandemic fearmongers, misinformation, like post-truth and conspiracy theory, is always that in which the other side indulges. It is always what Trump and his supporters spread. It is always what those challenging lockdown purvey. And it is always that to which the undereducated, overrepresented masses are in thrall.
The most obvious recent example of the political weaponisation of 'misinformation' arrived in the near unanimous response of the political and media class to the New York Post's exposé, complete with alleged email evidence, of the relationship between Joe Biden's son Hunter and a Ukranian energy company. The NYPost claimed that in 2015 Hunter took cash from Burisma Holdings (a business for which Hunter was also a board member), in exchange for granting access to his father, who was then US vice president.
There might well be good reasons to be sceptical of a story Biden has always refuted, and to doubt the new evidence, coming as it did from the unreliable duo of Trump's ex-aide Steve Bannon and former NYC mayor Rudy Guiliani. But to dismiss it as 'misinformation', as the uniformly anti-Trump press did? And, most shocking of all, to censor it as 'misinformation', as Facebook and Twitter did? That goes way beyond casting doubt on the story, and even attempting to refute it. That is to do something else entirely; it is to attempt to rule it out of public discussion. It is to try to disappear it.
Can you imagine the situation in reverse? Can you imagine the meltdown if a uniformly Trump-supporting media and political class dismissed the New York Times's endless claims that Russia got Trump elected as pure misinformation? Can you imagine the outcry if Trump's friends in Big Tech refused to allow stories on its platforms that reported the Democrat-commissioned Steele dossier, which claimed Putin had a video of Trump engaged in a spot of golden-age erotica?
It could never have happened, of course. Not because the Russia-collusion guff wasn't misinformation – it was, and entirely politically motivated to boot. No, it couldn't have happened because Trump, with few friends in the media and fewer still in Big Tech, does not have that sort of power. And the attempt to dictate what is true and false, what is to be communicated as information and what is to be censored as misinformation, is a strategy of the powerful.
Indeed, the Democrat machine, in its attempt to wheel Biden into the White House, has even turned this strategy into an actual anti-misinformation operation, internally called the 'Malarkey Factory'. Employing dozens throughout the US to monitor social media, its aim is to stop opposing views, or 'misinformation', as they're now being called, from gaining traction among voters. As one participant boasted, '[We] find and identify the misinformation that is actually moving voters, even if it is a small number of voters, then find who those voters are and see if we can intervene'. Do they not realise how sinister that sounds?
Whether such a strategy works is debatable. After all, the NYPost's rather run-of-the-mill tale of corruption on Capitol Hill is generating far more heat, thanks to the attempts to suppress it, than it otherwise might have done. But that it exists as a strategy at all is what ought to worry us.
We can also see the strategy again being deployed in the politics of the pandemic. So last week it was announced that Wikipedia would follow in Google's footprints, and work with the World Health Organisation in the attempt to 'disarm the misinformation' about Covid. Likewise, YouTube has said it is expanding its 'misinformation policy' to remove claims from its platform that contradict health authorities, such as the NHS in the UK, or the World Health Organisation.
It sounds sensible, especially when the examples of misinformation given include conspiracy theories about the potential vaccine for Covid being used to implant microchips in recipients' bodies. But the justification for censoring the more demented fringes of the public sphere never stops at the fringes. It always applies throughout. One week it might well be the 5G nutters and anti-vaxxers being damned as agents of misinformation. But the next it could be those who doubt the efficacy of face masks, or who question the UK's official Covid-related death toll – which, as spiked reported, is precisely what Ofcom, the UK's communications regulator, proposes as examples of misinformation. This despite many medical experts, including for a time the WHO itself, casting doubt on the efficacy of face masks; and the UK's official death toll being subject to official revision. It doesn't take a wild leap to envisage a situation in which 'misinformation' encompasses political criticism of lockdown, and the raft of social restrictions that now lie across the land.
As it is currently being deployed, the term misinformation is not a neutral and objective description of that which misleads; rather, it is a politically partisan description of that with which the powerful disagree. Its function in public and political life, like the newly politicised concepts of 'truth' and 'facts', is too often tyrannical. It is used to suppress opposing arguments and views, perhaps even to cast them into discursive exile.
Little wonder Harry and Meghan, the King and Queen of Wokezania, seized on this weaponised concept of misinformation last week to advance their views on 'racial justice, gender equity, climate change and mental health'. As they see it, people don't hold opposing views; they hold misinformed views, wrong views, views that need to be changed. Or as Harry himself put it, 'What I see is the digital space [of misinformation] hampering the progress that needs to be made'. In other words, we will make you progress. Such is the tyranny of truth, or 'information', in politics.
This is not, as Harry and Meghan have it, a 'global crisis of misinformation'. Rather, it is the arrogant refusal of the 'informed', the woke and the expert to tolerate divergent opinions.
Tim Black is a spiked columnist.
Picture by: Getty.
To enquire about republishing spiked's content, a right to reply or to request a correction, please contact the managing editor, Viv Regan.