In defence of Angela Rayner
Saying the word 'scum' is not the end of the world.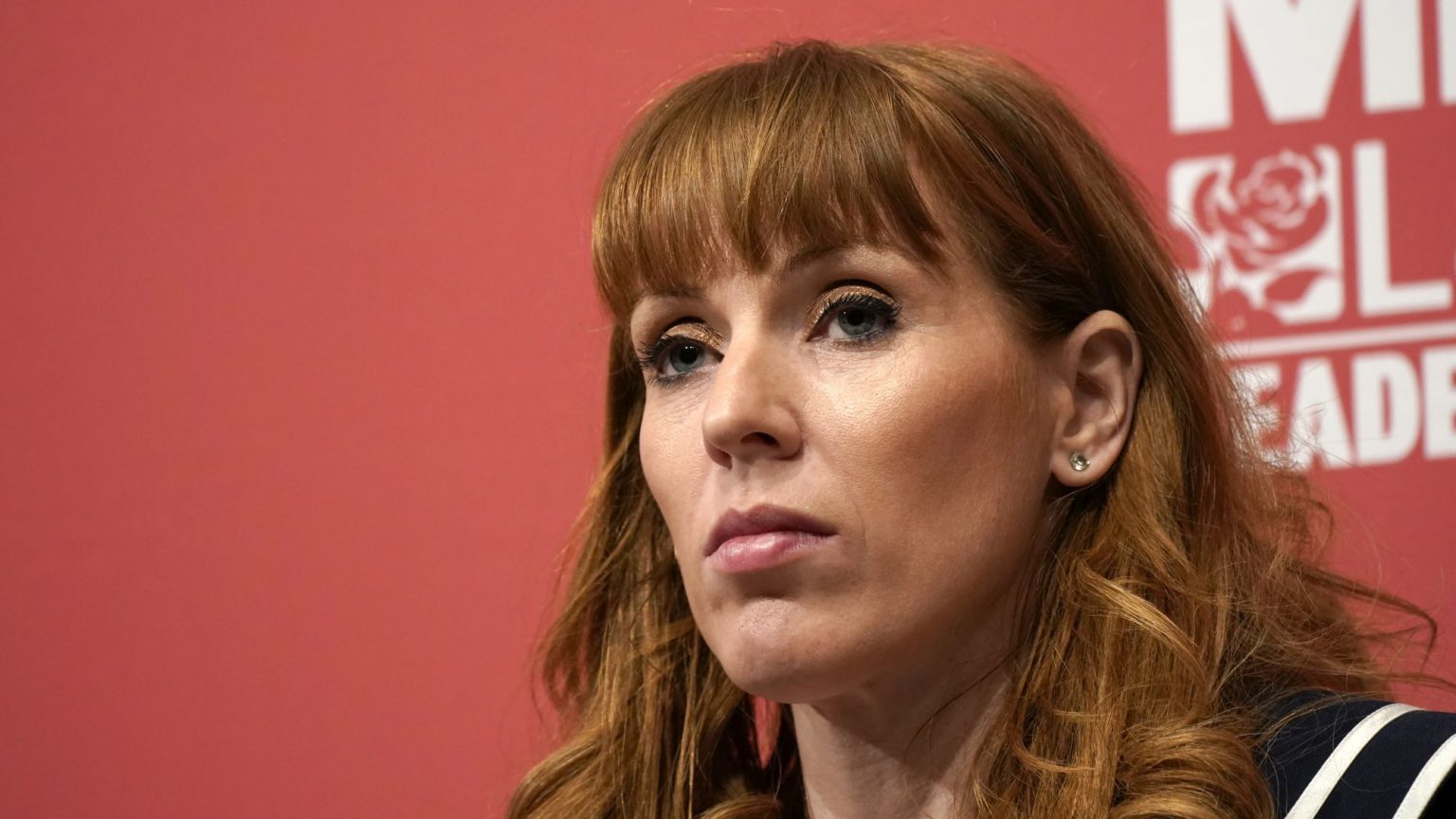 Everyone needs to calm down about Labour MP Angela Rayner's use of the word 'scum' during a debate in the Commons yesterday. Sure, it was un-parliamentary, it was a little crude, and she got a pretty stern bollocking for it from the deputy speaker. But this is politics. Politics is a passionate business. It involves ideology, disputes, quarrelling, emotion. Of course people will occasionally blurt out insults at their opponents. The right-wing fury over Rayner's remarks could contribute to today's worrying efforts to sanitise political life and censure heated debate.
Rayner, who represents Ashton-under-Lyne in Greater Manchester, said 'scum' while Conservative MP Chris Clarkson was speaking. Clarkson, also a Greater Manchester MP, was criticising Labour for its 'opportunism' in relation to Covid-19 and its attempts to use this crisis for political or economic gain. That's when the word 'scum' can be heard emanating from the front bench. Cue media meltdown. The right went berserk. The left – hilariously imagining that it has a leg to stand on when it comes to the issue of freedom of speech – defended Rayner. Others said she was dead right – the Tories are scum. Eventually Rayner apologised.
Defending Rayner's right to use strong words as part of testy debates doesn't mean defending Rayner's actual ideas. She's a naff MP. Her post-apology tweet in which she presented herself as the gracious saviour of the poor from the clutches of wicked, Dickensian-style Tories summed up just how hollow and patrician Labour has become. 'Tonight I voted to feed our country's vulnerable and needy children. The Tories voted to let them go hungry… That's all you need to know', she said. Oh cut out the virtue-signalling. That isn't all we 'need to know'. We also need to know that Labour wants another lockdown, which would plunge even more working families into poverty and despair. We also need to know that Rayner herself has openly backed another national lockdown. So she calls for political action that would cause hundreds of thousands to lose their livelihoods and then thinks she can get some brownie points for demanding that poor kids get a cheap meal in the school holidays? If one were an intemperate type, one might say 'scum' about that too.
Rayner's political style sums up the moral pantomime of modern Labour politics. The left is virtuous, the Tories are scum. 'Tory scum!', as lefty trustafarians holler whenever they take to the streets. This is politics as morality tale, drained of substance and with preening and insults taking the place of substance and debate. The more post-political and moralistic the left becomes, the more convinced it becomes of its own unimpeachable virtue and of the Tories' irredeemable awfulness, the more casually it will shout 'scum' at its opponents. But that doesn't mean we should go into censorious meltdown when words like 'scum' are uttered. The hollowing out of modern politics won't be corrected by the further sanitisation of political life.
And yes, then there's the hypocrisy of Rayner's energetic supporters on the left. Suddenly these people are interested in freedom of speech. Suddenly these people who agitate for the silencing of 'TERFs' and the No Platforming of right-wingers are posing as civil libertarians and chastising the right for behaving like snowflakes in response to a mere word from Rayner. They must think we have short memories. Who can forget the crazy meltdown many of these same people had when Boris Johnson used the word humbug in the Commons last year in response to a Labour MP who said Boris's use of the phrase 'Surrender Act' to describe anti-No Deal legislation was 'dangerous'? The response was insane. So Boris saying 'humbug' is bad and could even plunge Britain into political violence, but Rayner saying 'scum' is fine? Make your minds up, leftists.
My view, which should be the view of all people who believe in freedom of speech, is that the use of neither word should be censured or should lead to days and days of moralistic handwringing. You don't have to like certain words. You don't have to agree with the politicians using them. But let's not further drain the life and spark from politics. Politics is a necessarily tense and combative arena. The stakes are high and the language will sometimes reflect that. What we really need to do is re-inject meaning and intellectual substance into the political sphere, not further circumscribe what can be said or thought.
Brendan O'Neill is editor of spiked and host of the spiked podcast, The Brendan O'Neill Show. Subscribe to the podcast here. And find Brendan on Instagram: @burntoakboy
Picture by: Getty Images.
To enquire about republishing spiked's content, a right to reply or to request a correction, please contact the managing editor, Viv Regan.