The Sky History controversy shows how pathetic 'anti-fascists' have become
This week, the British left got angrier about a man with a tattooed face than they did about a public beheading.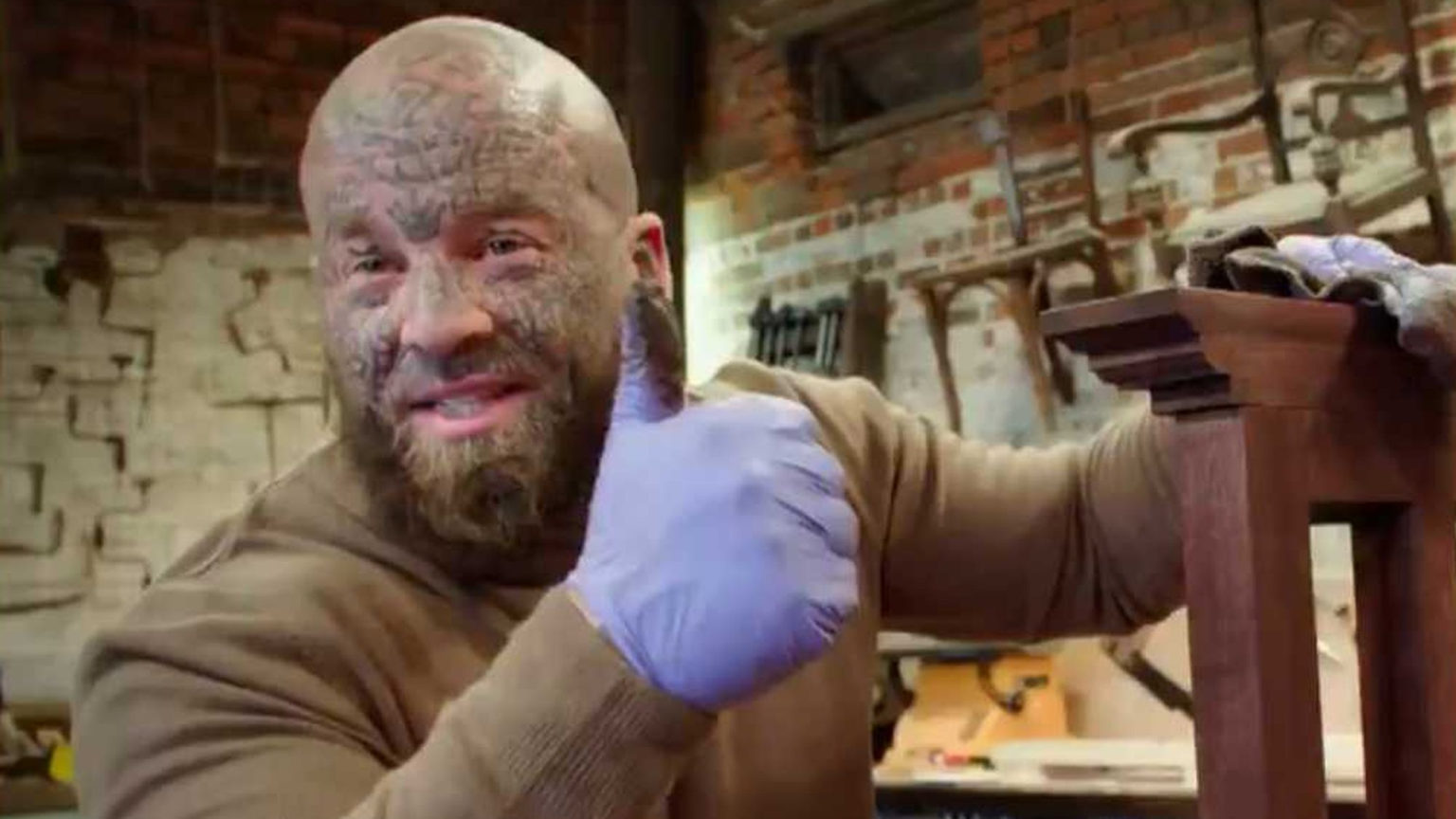 This week should go down in history as the week the British left got angrier about a possible neo-fascist doing some woodwork on TV than they did about an actual neo-fascist cutting off a schoolteacher's head for telling children about freedom of speech.
You couldn't make it up, I know, but it is true. This is how hollow and even depraved the woke left has become: they fume more over a white bloke with iffy far-right tattoos on his face than they do over an Islamist murderer who severed a man's head in broad daylight for the 'crime' of believing in freedom of speech and showing kids a few cartoons of Muhammad.
This is the story of the left-led Twitterstorm over Darren Lumsden, a burly, shaven-headed bloke who is a contestant on Sky History's new Lee Mack-fronted gameshow The Chop: Britain's Top Woodworker. This televised carpentry competition – well, it beats goddamn cake-baking – has sparked a 'furious backlash online', as one report puts it, because of Lumsden's tattoos.
The Twitterstorm is getting widespread news coverage. The Mirror, the Sun, the Mail and others are all reporting on the spittle-flecked outrage of right-on Twitter users over the fact that the show has a contestant, Lumsden, who has alt-right tats. One of his facial tattoos is the number '88', widely recognised as numerical code for 'Heil Hitler'. Another says '23/16', reportedly numerical code for 'white power'.
It's safe to say Lumsden isn't the kind of person you'd want round for dinner. Sky History's defence of his inclusion in the show – on the basis that it did a thorough background check on him and that his facial tattoos mark personal events in his life, rather than symbolising far-right ideas – is, to say the least, unconvincing. TV viewers will get to judge for themselves whether he's any good at woodwork, but he definitely looks like someone who holds (or at least used to hold – tattoos last forever, after all) extremist views.
In a normal week, the online fury about Lumsden could have been chalked up to just another weird case of a TV station doing something stupid and online self-styled 'Antifa' getting their rocks off by saying 'Get this Nazi off my TV!', as if writing a tweet from their whiffy bedrooms is the 21st-century equivalent of having fought on Cable Street.
But this isn't a normal week. This is a week that is also the aftermath of the public decapitation of a schoolteacher for believing in freedom of speech by a neo-fascist who makes Mr Lumsden look quaint in comparison. A fascistic decapitation about which the furious online warriors against Sky History for 'facilitating fascism' said… *checks notes*… nothing.
The silence among Antifa activists and other leftists following the beheading of a liberty-loving public servant in the French Republic was scandalous and disgraceful. It was like it never happened. A couple of UK teaching unions put out perfunctory statements on the 'sadness' of it all, but there was no anger, no fury over this medieval execution of a teacher by a far-right Islamist in the grip of hateful, illiberal intolerance.
So spare me. Just spare me. These people have no idea how hollow and ridiculous their rage against a contestant on a TV show sounds. It merely accentuates their double standards and their hypocrisy. They are literally more angry and more agitated by a tattooed man making wooden things on Sky than they are by a man who summarily executed a teacher in the streets of a country 25 miles away. What hypocrites. Their rage against Sky History is tilting at windmills, because as we know from the events of the past week, when confronted with something that really does have the whiff of fascistic intolerance these people look the other way. Cowards.
To enquire about republishing spiked's content, a right to reply or to request a correction, please contact the managing editor, Viv Regan.