Enough with these Brexit-bashing bishops
Every wing of the establishment has tried to undermine the public's decision to leave the EU.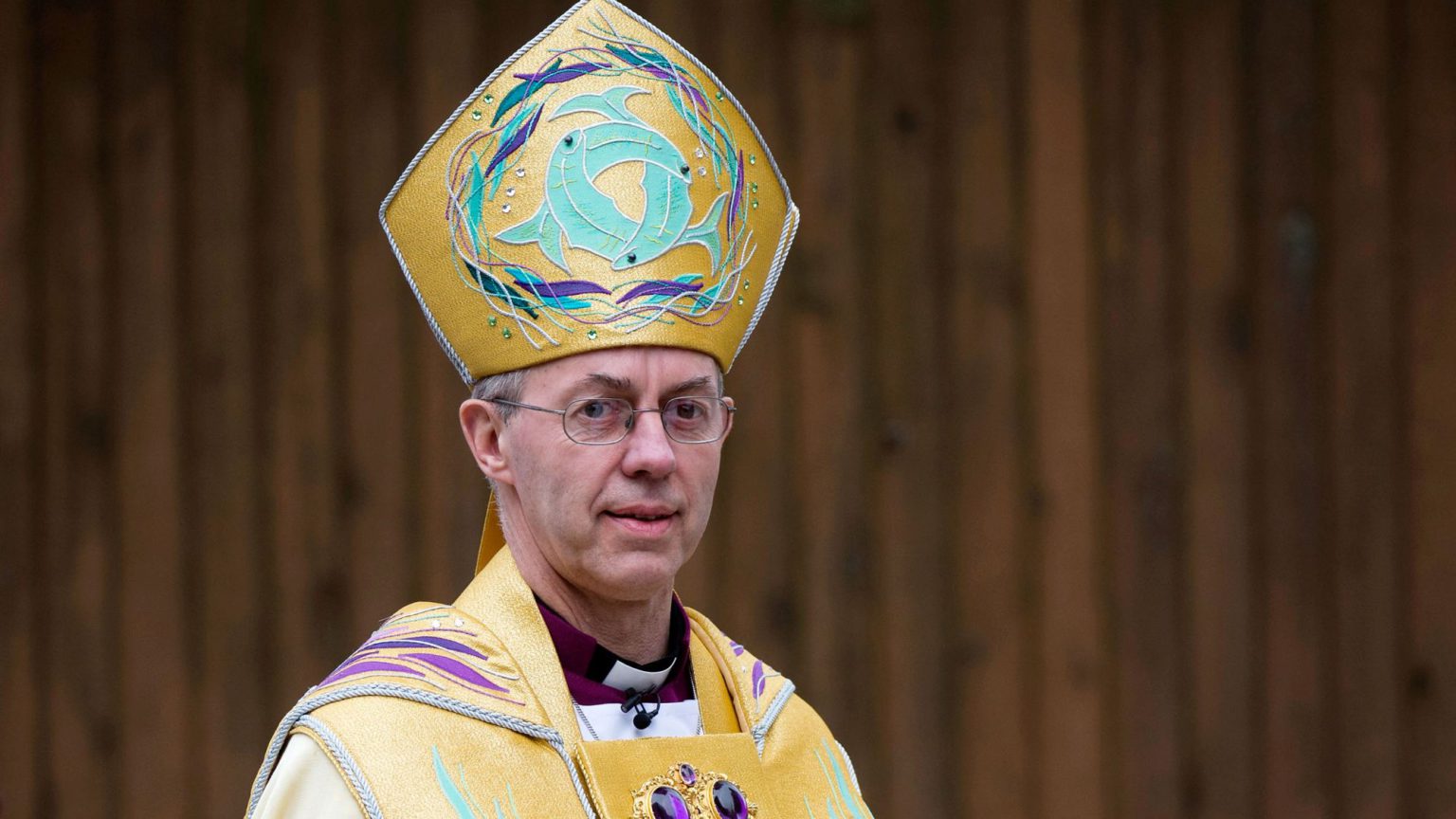 Ever since the decision was made to hold a referendum on Britain's membership of the EU, each new development has been greeted with scorn by various wings of the establishment. The largest vote in the history of British democracy has been denounced, at various points in the past few years, by MPs of all parties, the House of Lords, big business, bankers, lawyers, civil servants, the aristocracy, celebrities and more.
Today, it was the turn of the bishops to join this unholy alliance in bashing Brexit. The UK's top Anglican bishops, including Archbishop of Canterbury Justin Welby, have signed an open letter in the Financial Times, the bible of modern capitalism, slamming the government's Internal Market Bill. As the bill is about to be debated in the House of Lords, they urge their fellow peers to consider their 'grave responsibility' to the country. They warn that this 'disastrous' bill would undermine 'democracy' in Britain by challenging international law, among other things.
in case you haven't seen it here is today's letter to @FT from Britain's five most senior bishops criticising the "disastrous precedent" of the internal market bill pic.twitter.com/fmgmFEFB4b

— Jim Pickard (@PickardJE) October 19, 2020
This is nonsense. As Mick Hume has pointed out on spiked, the government is not breaking the law with its Internal Market Bill, but making law by proposing a bill and getting it through parliament, as governments are elected to do. The bishops' and other Remainers' appeals to 'international law' are thinly veiled attacks on national democracy. They are treating treaties signed by the EU as holy writ.
The bishops wailing about the threat posed to democracy ought to revisit the Gospel of Matthew and consider the beams in their own eyes. If they were truly concerned about democracy, they might consider butting out of Brexit, which has now been affirmed by the public in a referendum and multiple elections. What's more, the UK is supposed to be a modern, secular democracy, and yet some of these holy men still hold some power in our legislature. Perhaps they should question their own unelected positions before pontificating about democracy.
Ultimately, whenever a new wing of the establishment speaks out against Brexit, Brexit voters are reminded why they voted Leave in the first place. And it does not get more 'establishment' than the established church. These bishops have no God-given right to meddle in political affairs.
Picture by: Getty.
To enquire about republishing spiked's content, a right to reply or to request a correction, please contact the managing editor, Viv Regan.