Science and politics really don't mix
In a democracy, scientists should hold no greater sway than anyone else.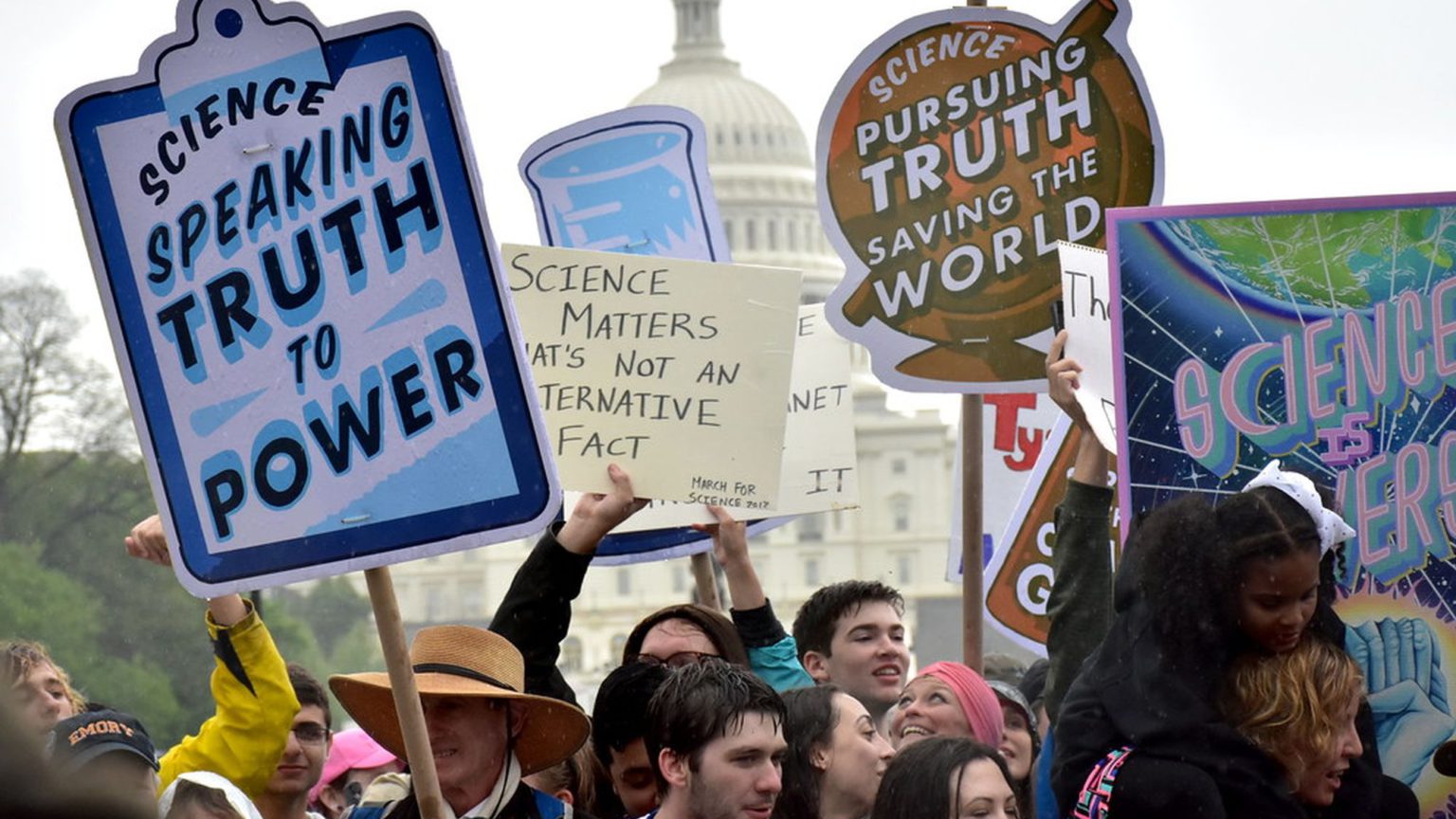 During the Covid-19 pandemic, the roles of scientist and politician have been blurred like never before.
Just to confuse matters further, enter 314 Action, an American campaign group set up in 2016 by former Democratic candidate and chemist Shaughnessy Naughton. Its original purpose was to oppose what it portrayed as US president Donald Trump's 'denial' of climate change. It even called itself the 'pro-science resistance'.
Since then, 314 Action has been busy recruiting and training scientists and other STEM leaders to run for political office. In the 2018 Midterm elections, it helped elect eight scientists to the House of Representatives, one to the US Senate, and more than 30 others to state legislatures across the country. And it is aiming for more success in the upcoming presidential election.
If 314 Action was a neutral, educational campaign to make people more aware of science and how it might impact or inform political decisions, that would be fine. But 314 Action is neither neutral nor educational. It is explicitly political, with political objectives. As its own website declares, it wants to elect scientists 'who will use evidence and facts to fight climate change and fix our broken healthcare system'. Those are political objectives, not scientific objectives.
It is right to say that there are very few scientists in high office in the US. Indeed, as of December 2018, there was only one member of Congress with a doctoral degree in a physical science – Democrat Bill Foster, a former high-energy physicist at Fermilab. Democrat Jerry McNerney worked as an engineer and has a PhD in mathematics, and a few others have undergraduate science degrees, including Democrat Louise M Slaughter, who studied microbiology and has a master's degree in public health. That is compared with seven members of congress with social-science PhDs, and 200-plus lawyers.
But it is not at all clear what getting more scientists into elected office is supposed to achieve. After all, governments around the world already involve scientists in policymaking. If anything, thanks to the pandemic, the influence of scientists and other experts over political decisions has never been more pronounced.
Now, politicians and wider society should be encouraged to gain a greater understanding of science, and not just to deal with Covid-19. We can also agree that there is nothing wrong with scientists wanting to get into politics, stand for election or be involved in public educational initiatives. This would surely help to produce better-informed public debate and government policymaking.
But when a scientist stands for political office, he stops being a scientist. He becomes a politician, which is a very different thing. And 314 Action blurs this critical distinction.
For example, 314 Action states that it wants to elect scientists 'who will use evidence and facts to fight climate change'. That is to say, it wants to use the authority of science to fight a political battle.
But politics is not science. By its very nature, politics deals with competing ideas and visions. It involves different human experiences and contested economic interests. Political arguments are not verifiable according to laboratory experiments or tests.
What's more, science itself is based on the premise that everything is contingent, that all 'truths' are only fleeting because whatever is upheld today may be torn down tomorrow. Science is knowledge that is forever growing, not ossifying. It is in a perpetual state of being disproved. This means that all decisions that flow from scientific insights and breakthroughs remain necessarily contingent.
There is no such thing as 'the science' or truths that are beyond question for all time. This quest for the 'right-thinking' scientist, who would oppose Trump on scientific principle, undermines both the authority of science and democracy itself.
In this sense, 314 Action is little more than an elitist, technocratic initiative that wants to cast opposing political views as scientifically wrong. And it wants to turn its own political vision into a set of truths beyond question.
By mobilising the authority of science in this way, 314 Action is undermining democracy. It is saying that society ought only to be governed by those possessing the correct expertise. What society needs, according to campaigns like this, is more deference to experts, and less democratic contestation, especially by us, the less educated and enlightened non-scientists.
314 Action is not advancing science. It is politicising it. In doing so, it is recasting science as dogma, a set of elite-determined precepts justifying the status quo. This is not just bad news for science. It is also bad news for democracy.
To enquire about republishing spiked's content, a right to reply or to request a correction, please contact the managing editor, Viv Regan.