It's not just 'creatives' who are losing their jobs
Lockdown has caused surging unemployment. So why is there only outrage over 'Fatima the ballerina'?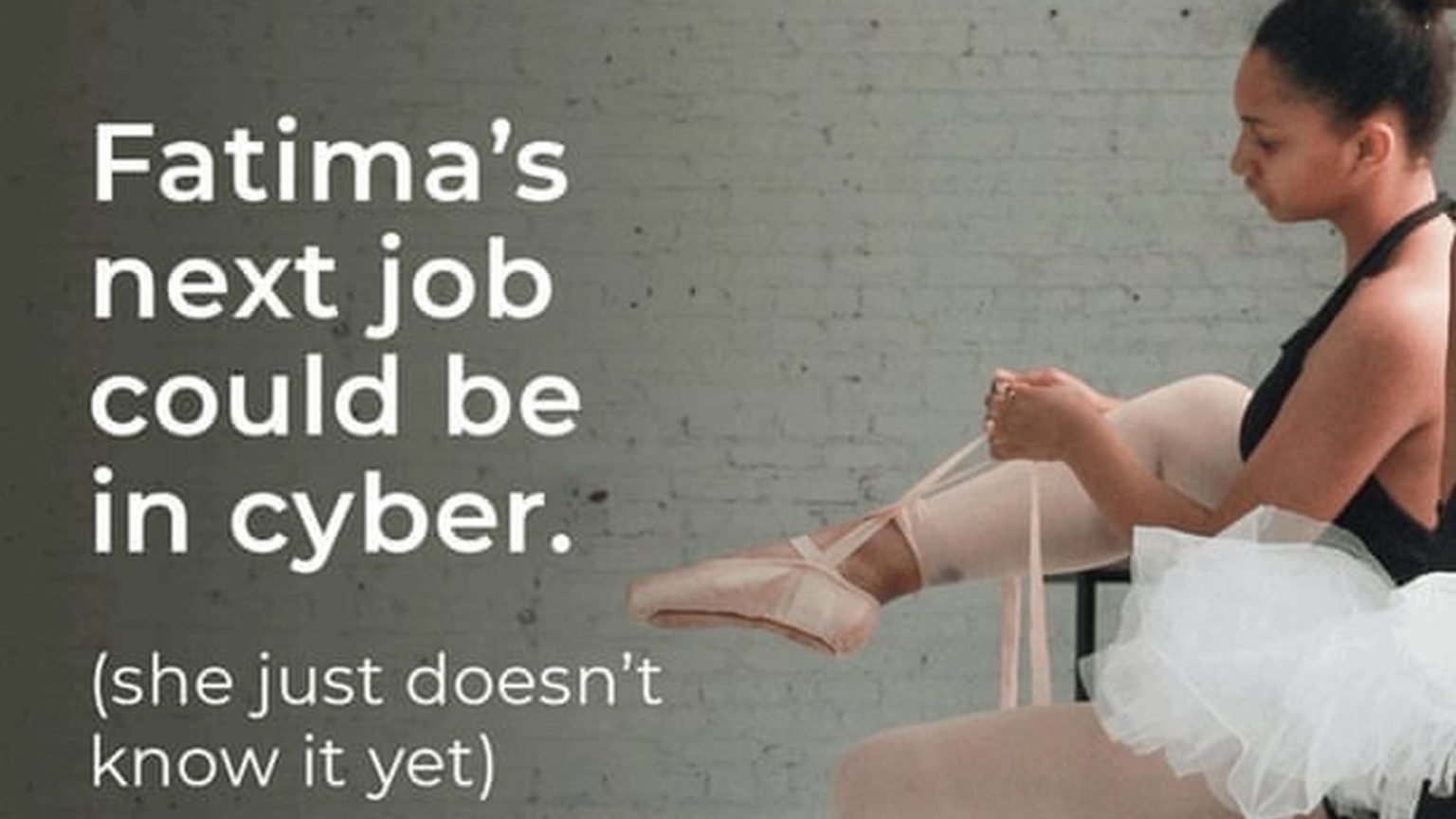 Rishi Sunak, dubbed 'Dishy Rishi' by Amber Rudd's mouthy daughter, has fallen out of favour. Not for saying 'Thanks PM' in a toe-curling attempt at yoof-speak during the press conference last night, but for a government advert pushing a 'Rethink, Reskill, Reboot' training programme with the National Cyber Security Centre (NCSC).
The advert, which shows a ballerina tying up her pumps, has sparked widespread outrage for its suggestion that those in the arts should give up and find a new job. 'Fatima's next job could be in cyber (she just doesn't know it yet)', the slogan reads. 'Creatives' took to Twitter to share their annoyance. Caitlin Moran asked if the government had created a 'Hopes and Dreams Crushing Department'. A casting director called it a 'disgrace'. Tooting's Labour MP, Rosena Allin-Khan, framed the advert as an attack on difference: 'Don't let anyone else tell you that you aren't good enough because you don't conform to their preconceived social norms.' Stand-up comic Jenny Eclair captured the mood when she tweeted: 'Rethink, reskill, reboot? Just fuck off, fuck off and fuck off.'
The advert went viral not long after ITV News claimed that the chancellor had told people in the arts to 'retrain and find other jobs'. As with many sources of Twitter outrage, things weren't quite as they seemed. ITV has since deleted its tweet and issued a correction to reflect the fact that Sunak was talking about people 'in all walks of life' who, given the lockdown recession, 'are having to adapt for employment'.
As for the Fatima advert, it originally appeared on the website of QA, a tech-skills organisation, as part of a recruitment drive for the cyber-security sector. Ballet was just one of many jobs or skills represented in the campaign, as journalist Alistair Coleman pointed out. Fatima the ballerina might have caused understandable upset, but no one seemed particularly outraged by Naomi the pilot, Dan and Jahmal the grocers, Will the engineer, Sophia the retail worker or Aiofe the baker. What's more, the campaign had nothing to do with the current jobs crisis, as it began in 2017.
It's easy to see why the arts have an unfortunate reputation for entitlement. This advert might have been stupid, displaying a philistine indifference to the importance of arts and culture. But the response has been telling. Some in the creative sector compounded their anger at the Fatima ad by sharing their answers from gov.uk's new National Careers Service questionnaire, scoffing at the idea that they might be suited to retrain in sales or as a meat inspector. These people have clearly never sat through a JSA appointment. Re-skilling is a feature of most working-class people's employment.
There is a 'how dare you question my genius?' attitude to all of this, revealing how out of touch many in the arts are with normal people's lives. There was no mass indignation when lockdown meant that pint-pullers, floor-sweepers and coach drivers had to rethink their careers or their skills. Many in middle-class roles have been vocal supporters of lockdown. Yet those same people baulk at the suggestion that they might have to find another way to earn a living as a consequence of the policies they demand.
We can all agree that the arts should be given support to continue – from the Royal Ballet dancers to the Mavlow School of Dance in the Wirral (currently under Tier 3 government restrictions). But for many, the £1.57 billion rescue package for the arts announced by the culture secretary is hard to swallow when so many of the beneficiaries sound like snobs.
The question no one seems willing to ask is whether or not Fatima or Aiofe or Jahmal's jobs should be under threat in the first place. The government's reliance on a continuous process of lockdown and release is wreaking havoc to jobs, and yet we're stuck with it. But whenever alternative Covid strategies which would have less of an impact on the economy are put forward by reputable scientists, they are silenced. The opposition parties aren't speaking up for jobs, either. Keir Starmer has made a virtue out of not challenging the government's restrictions.
One thing is for sure, if we continue to keep society locked down in pockets across the UK for months on end, it won't just be the Fatimas who are in trouble. Unemployment has already surged to 4.5 per cent. Millions of workers in all sectors of the economy are currently facing pay cuts or the prospect of no work at all. Where's the outrage about that?
To enquire about republishing spiked's content, a right to reply or to request a correction, please contact the managing editor, Viv Regan.