Covid-19: the IMF's latest excuse for austerity
The IMF's pandemic relief loans come with some nasty strings attached for the developing world.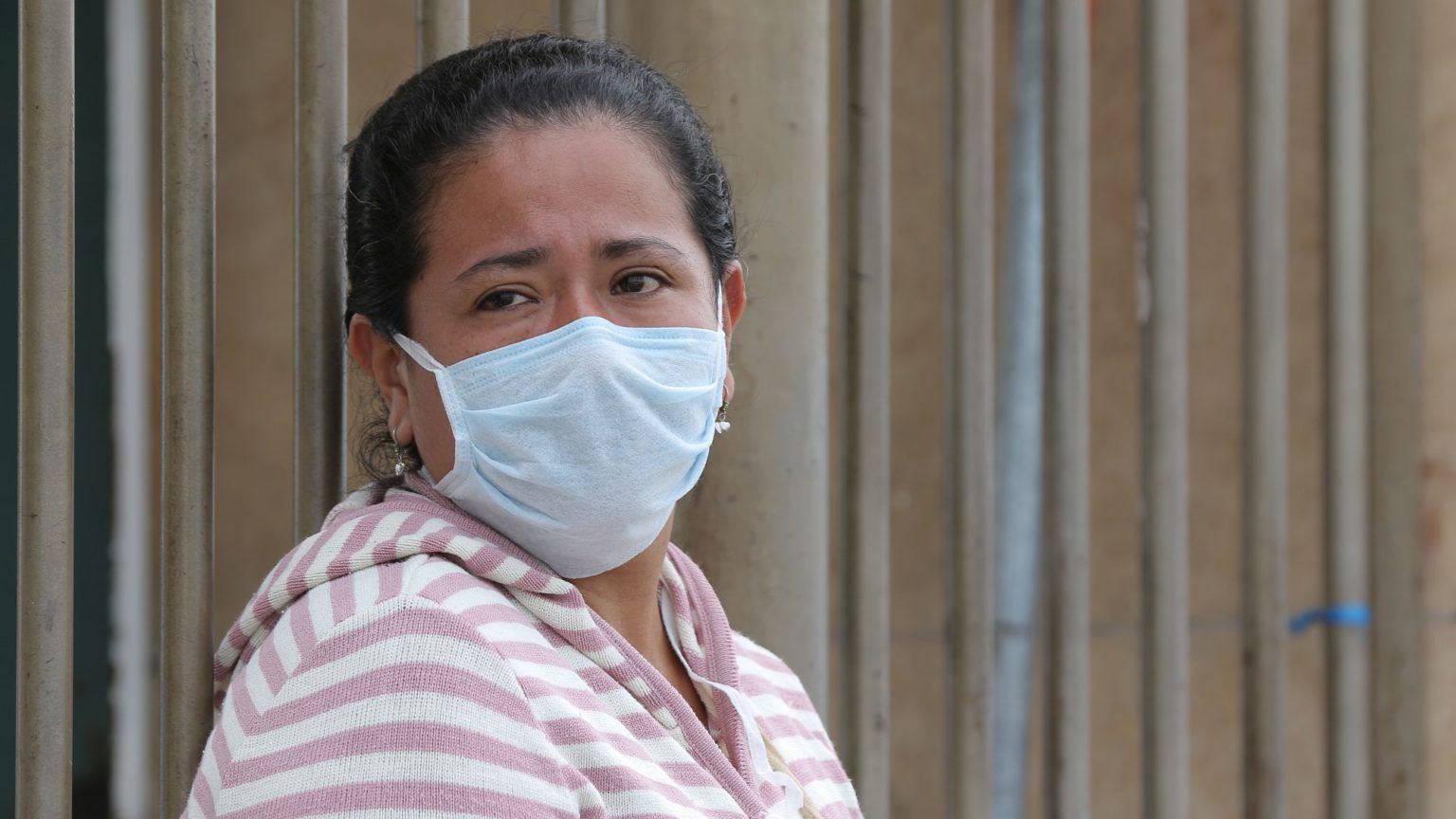 The International Monetary Fund (IMF) is up to its old tricks in the year of Covid.
At first glance, it seems to be behaving benevolently. It has been giving out bailout loans to help developing countries through the Covid-19 crisis. Lockdowns all over the world are resulting in huge economic devastation, threatening jobs and livelihoods.
But the IMF's bailouts come with some nasty strings attached. The overwhelming majority of its Covid relief loans advise recipient nations to pursue austerity measures, new analysis by Oxfam reveals.
Over 80% of @IMFNews #COVID19 loans will push austerity on poor countries. Time to #EndAusterity #FightInequality

👉🏾 https://t.co/cxTNmITyPi pic.twitter.com/2xt0GqHL8w

— Oxfam International (@Oxfam) October 12, 2020
Some 84 per cent of IMF loans (76 out of 91) agreed since the declaration of the pandemic in March encourage austerity. This is despite the IMF's own research acknowledging that austerity policies exacerbate poverty and inequality.
In the case of Ecuador, the IMF has even advised the government to reverse recent increases in the healthcare budget – hardly great timing.
The loans affect 81 countries. Oxfam says some of the deals require austerity measures, rather than just recommending them. But those that just do the latter are a serious problem, too – it is hard to see how poor nations in debt to the IMF will be able to get any future support if they go against its advice now.
The IMF has done this before. It famously used its power to ensure its agenda of privatisation and public-sector cuts was followed in Greece as the price of its joint bailout with the EU.
But it is particularly sickening to see pro-austerity ideas inserted into relief agreements when we bear in mind how desperately some countries need these loans. The pandemic has caused widespread economic contractions on an unprecedented scale, and, as always, it is the poorest countries which will suffer the most. The World Bank estimates that up to 115million people could be pushed into extreme poverty this year – the first rise in over two decades.
At a time of such desperation, the IMF should not be demanding yet more pain. Clearly the IMF is giving with one hand, but taking away with the other.
Picture by: Getty.
To enquire about republishing spiked's content, a right to reply or to request a correction, please contact the managing editor, Viv Regan.