Is it racist to watch college football?
A professor at Ohio State has produced a grovelling apology for his 'racist' enjoyment of sport.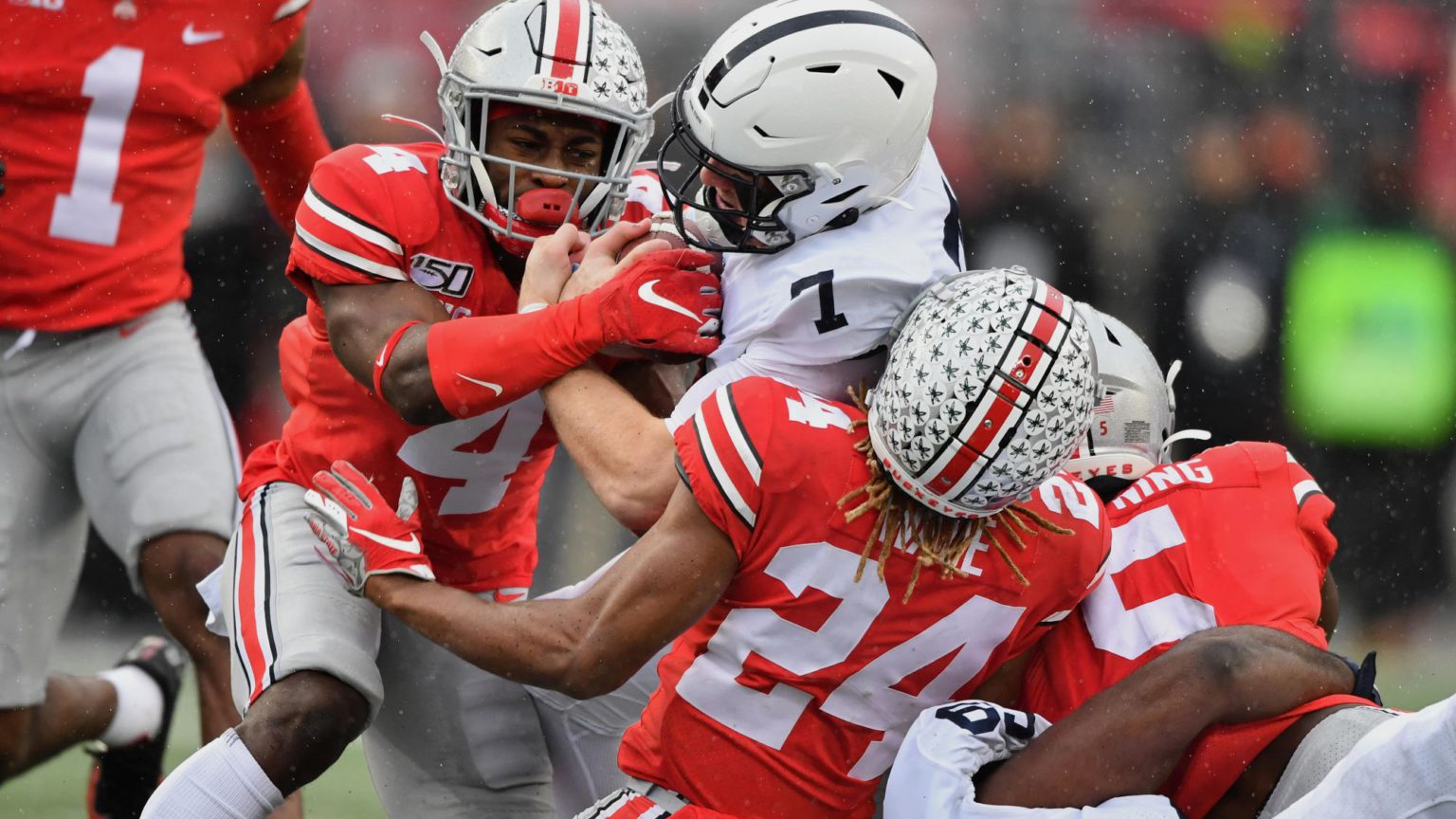 A professor has penned a grovelling and obsequious apology for an article suggesting that college football could reunite a divided America. Why? Because, apparently, his remarks were racist.
An author apologizes for an article he wrote titled "Why America Needs College Football" and describes beginning a long process of antiracist learning (opinion) https://t.co/iMW7va2le1 pic.twitter.com/BlxgMpcbCG

— Inside Higher Ed (@insidehighered) September 29, 2020
Matthew J Mayhew of Ohio State University originally co-wrote an article for Inside Higher Ed suggesting that a shared love of American football could reunite a nation torn apart by political division and the Covid pandemic.
But just five days later, an apology has been published. In it, Mayhew asked for forgiveness for any hurt his comments had caused minority communities. His extended apology reads like an admission of guilt from a tortured prisoner at a Soviet showtrial:
'I learned that black men putting their bodies on the line for my enjoyment is inspired and maintained by my uninformed and disconnected whiteness and… positions student athletes as white property. I have learned that I placed the onus of responsibility for democratic healing on black communities whose very lives are in danger every single day and that this notion of "democratic healing" is especially problematic since the black community can't benefit from ideals they can't access. I have learned that words like "distraction" and "cheer" erase the present painful moments within the nation and especially the black community.'
Mayhew goes on to vow to create 'a plan for change, for turning the "I am sorry" to "I will change" – for moving Black Lives Matter from a motto to a pathway from ignorance and toward authentic advocacy'.
But it is hard to find anything remotely offensive in Mayhew's original article. He did not even mention race, except when praising sport's ability to provide athletes with 'a platform to make statements about issues they care about', including 'racial equality' and 'police brutality'. Which, if anything, was an attempt to make an anti-racist point.
It seems as if literally any activity, hobby or point of view – no matter how innocent – can now be denounced as racist. And as identity politics colonises more and more areas of life, we are expected to bow, scrape and grovel before its dogmas. We need to take an unapologetic stand against this absurdity.
Picture by: Getty.
To enquire about republishing spiked's content, a right to reply or to request a correction, please contact the managing editor, Viv Regan.