What the woke get wrong about Joe Rogan
Spotify staff want to censor his podcast. But Rogan is not the right-wing enabler they think he is.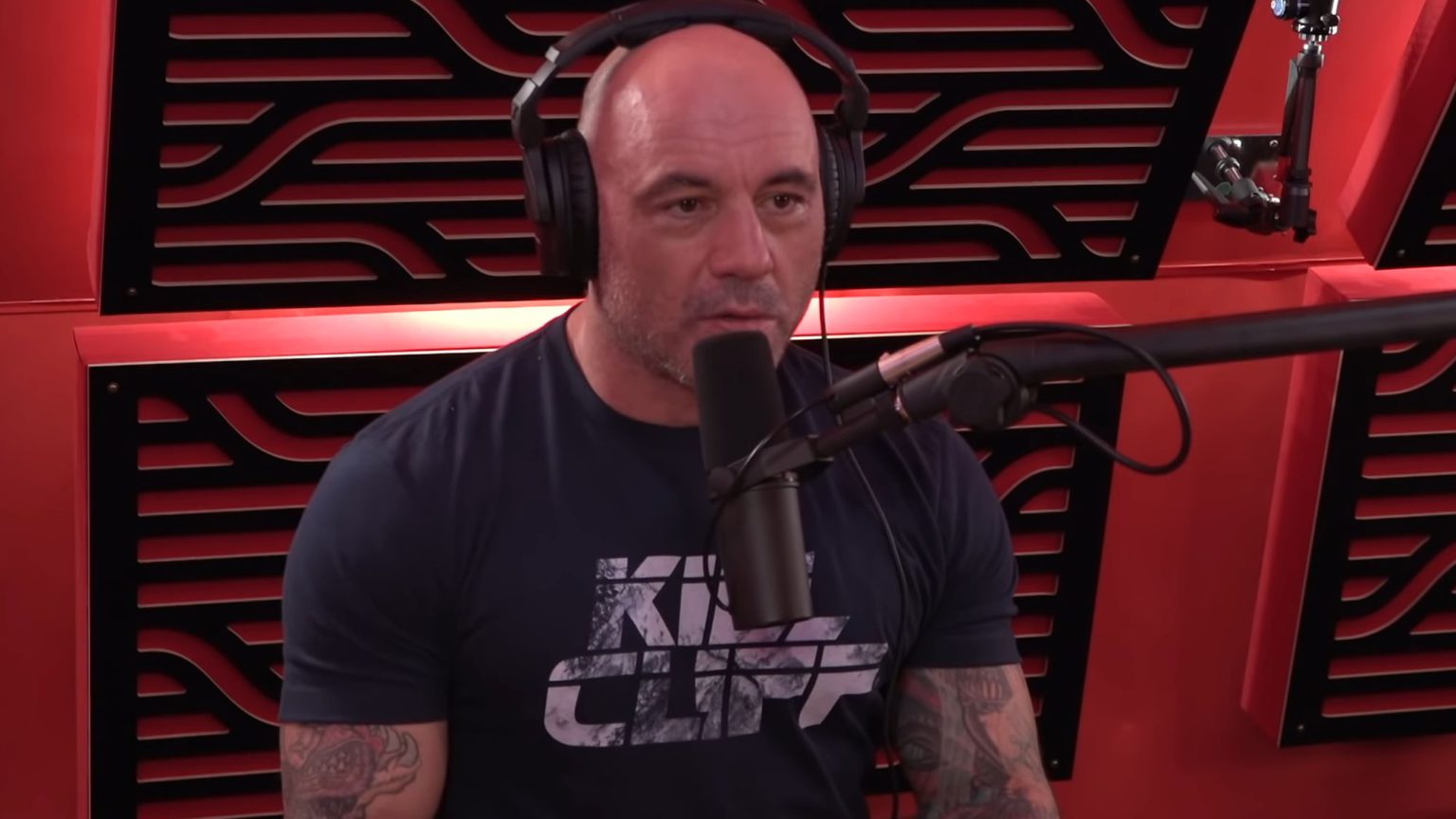 Are eight million fanboys about to lose their favourite podcast? If the woke warriors of Spotify get their way, then The Joe Rogan Experience could be in trouble.
According to reports in Vice and elsewhere, staff at the streaming giant's Manhattan office are reportedly badgering management to ensure that Joe Rogan's podcast – which Spotify recently acquired for over $100million – is stripped of its 'problematic' content.
Perhaps inspired by the attempted putsch at JK Rowling's publishers, the staffers are not only demanding that offending sections of interviews be deleted, but also that Spotify add trigger warnings and links to counter-arguments. Why have they turned on The Joe Rogan Experience?
Ever since his podcast went stratospheric, Rogan has been something of a bête noire for much of the woke left. Which, if you actually listen to his podcast and not his frat-boy comedy, is slightly odd. The truth is, for all the caricatures of Rogan as some kind of alt-lite right-winger, he's actually nothing of the sort.
Rogan likes to call himself a left-winger. And by the standards of the super-macho martial-arts world where he usually hangs out, he might well be. Like a lot of people, his politics are messy and sometimes contradictory. But that's irrelevant to those who want him censored.
For his uber-woke critics, Rogan isn't dangerous because of what he says, but because of what he does – he offers an open platform to anyone willing to debate their ideas. I've long maintained that the stoner philosopher's real selling point as an interviewer is that he leaves the burden firmly on his guests to make their case from scratch – and to answer questions accordingly.
Rogan's critics accuse him of platforming dangerous right-wing speakers. And while it's true that in over 10 years of podcasting he has hosted the occasional conspiracy nut or outright provocateur, it's also the case that – on a good day – Rogan is perfectly capable of subjecting them to scrutiny, often much more effectively than other career pundits. Unlike many political interviewers, Rogan refuses to let his guests rely on lazy dogma or ideological buzzwords. He presses guests to be clear about exactly what they mean – and for hours at a time, too. And that means lazy thinkers quickly come unstuck.
For a case in point, listen to Rogan's interview with internet edgelord turned UKIP candidate Sargon of Akkad. Until his run-in with Rogan, 'Sargon' could largely bet on two different audience reactions: sycophancy from his right-wing gamer fans, and outrage from the so-called social-justice warriors. Both of these responses expanded his profile and made him money.
But when Sargon went on The Joe Rogan Experience he found himself with someone listening to what he was actually saying – and pushing back with difficult questions. During the interview, Rogan continuously asks Sargon to clarify his definition of feminism and at one point effectively ridicules him for being too obsessed with petty online arguments. An easy ride it is not.
Will it ever win the Pulitzer? No. But for Rogan's predominantly male, often non-college-educated audience, the podcasts offer solid discussions, exposing them to ideas they might not have heard elsewhere. He also often scrutinises the victim narratives which often proliferate on spaces of the internet frequented by discontented young men.
Nor is it true that Rogan's guests are all right wing. Alongside author Douglas Murray and Republican representative Dan Crenshaw, recent interviews have included a leading advocate for Native American interests, UBI supporter Andrew Yang, Bernie Sanders and whistleblower Edward Snowden. There have been plenty of non-political guests, too: from leading epidemiologists to the veteran comedian Bob Saget and even Miley Cyrus. Good luck finding them in a Hope Not Hate report.
But whether from the left or right, one thing all Rogan's politics guests are expected to do is to actually defend their ideas. And for some left-wing pundits and thinkers – the ones who rely on emotional arguments to do the hard work for them and insist that certain tropes can never be challenged – that makes for an understandably intimidating terrain. If anything it's a shame that more woke types aren't willing to go on The Joe Rogan Experience – not least as it would help broaden the discussion on some issues.
One of the common accusations hurled at Rogan, for example, is his apparent transphobia (traced back to his long-running scepticism about whether trans women should compete in women's combat sports). While Rogan has had plenty of gender critical-voices on his show, I don't doubt he'd be happy to have a guest argue the opposite case. But would any of the proponents of postmodernist gender theory be willing to do so?
I suspect that's what lies behind the anti-Rogan obsession. The Spotify culture warriors don't seriously believe that Joe Rogan is a bigot – or even a gateway to the alt-right. What they've correctly identified is that his podcast is a powerful platform for thinkers to reach a mass audience – provided those thinkers are prepared to defend their ideas.
And for the would-be woke censors – who know their own pet ideologies can't stand up to Rogan's scrutiny – that's a much more dangerous prospect entirely.
Robert Jackman is a writer and critic with the Spectator.
Picture by: YouTube.
To enquire about republishing spiked's content, a right to reply or to request a correction, please contact the managing editor, Viv Regan.