The government is right to reject self-identification
But trans ideology is still embedded in the police and in education.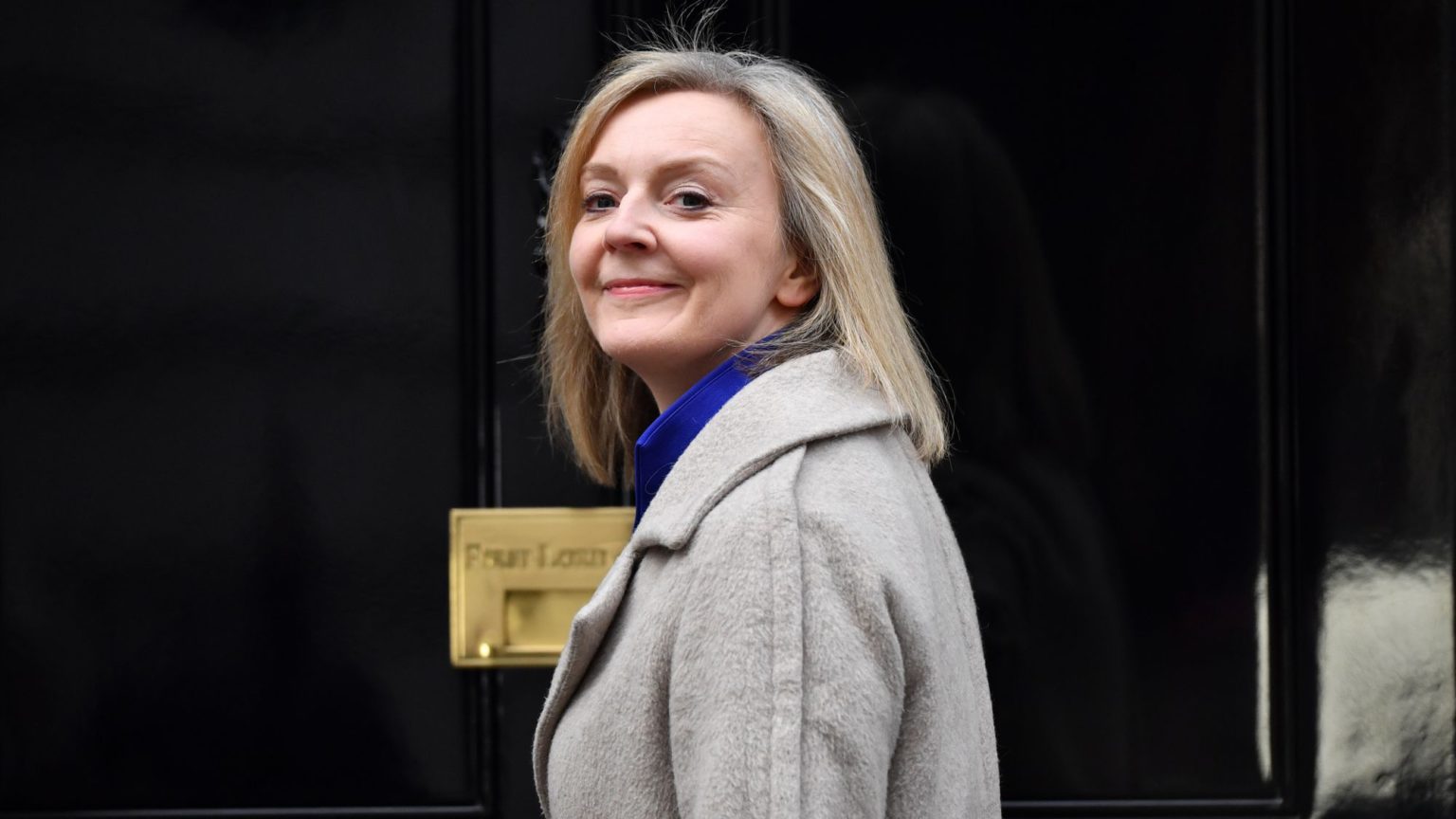 More than two years have passed since the UK government launched its national consultation on reform to the Gender Recognition Act 2004 (GRA). It was Theresa May (remember her?) who proposed that transgender people should be able to change their legally recognised sex without having to go to the trouble of consulting with a doctor. Since then, we have had a change of prime minister, protracted Brexit negotiations and a global pandemic.
Now, at long last, it seems as if an official announcement might be forthcoming. This week, equalities minister Liz Truss is set to publish the government's response to the GRA consultation. It is reported that – much to the dismay of transgender activists – Truss will say there is to be no change. People looking to change gender will still need to have two reports that they have suffered from gender dysphoria from a doctor or a psychologist as well as showing that they have lived in their chosen gender for two years and intend to do so for the rest of their lives. The only sop to the campaigners is that the cost of applying for a gender-recognition certificate is set to fall from its current price of £140.
This seems sensible. Few argue that someone who has a medical history of gender dysphoria and has undergone gender-reassignment surgery should not be allowed to live as a member of the opposite sex. Likewise, few argue that people should not be able to dress how they like, call themselves whatever they like and live however they choose. But self-identification goes further than this. It suggests that on the basis of a simple declaration, a mere whim uttered out loud, the biological reality of an individual being male or female can be erased and a person with an entirely new gender identity created. This paves the way for men to be placed in women's prisons, gain entry to women's refuges and all female-only spaces. It erodes the biological, legal and social significance of sex and replaces it with the fictitious concept of gender identity.
So, the government is right not to reform the GRA. But, having allowed the consultation period to drift on for such a long time, and having allowed transgender advocacy groups like Stonewall and Mermaids to become so influential within the police, schools and the health service, we have reached a point where gender self-identification has now become accepted – irrespective of the law.
In fact, challenging the idea that people can be whatever gender they say they are, or even so much as referring to someone with the wrong pronouns, can lead to police investigations. Only this weekend, the women's rights group Standing for Women, led by Kellie-Jay Keen-Minshull (aka Posie Parker), along with Leeds ReSisters, were dispersed by police when they tried to gather in Leeds city centre. Three women, including Parker, were arrested for breaching coronavirus regulations because, as a police officer informed them, their group did not meet the criteria for a political organisation.
Anyone who now pushes back against the notion that sex is irrelevant and gender is a matter of self-identification can find themselves sacked, arrested or fair game for abuse. For the crime of referring to women as 'women' rather than 'cervix-havers' and other ludicrous made-up terms, author JK Rowling has been subject to death and rape threats, online harassment and calls for her books to be boycotted or burned. Stating that sex is real is truly a modern-day heresy.
Now, in response to Truss's expected announcement, Stonewall, Europe's largest LGBT organisation, is doubling down on its demand for gender self-identification. It is continuing to campaign for the right of trans people to change their birth certificates without a medical diagnosis. Stonewall is one of the best-funded and most influential campaigning groups in the UK today. Its activists work with children in primary and secondary schools as well as students in colleges and universities. Hundreds of workplaces have signed up to become Stonewall 'Diversity Champions'. It runs training programmes for local councils, police forces, universities and multinational companies. As a result, as Fair Cop argues in its report Policing Through The Looking Glass, a highly politicised police force too often misrepresents the law.
The government is absolutely right not to reform the Gender Recognition Act and to reject the call for gender self-identification. But unfortunately, if the categories of male and female are to be meaningful, and if women want to maintain the right to female-only spaces, we now need to go much further than simply keeping the law as it is. It's time to shed some light on the influence that groups like Stonewall and Mermaids have on all aspects of public life today. Political organisations should not be able to capture publicly funded institutions like schools, universities and the police and, in turn, these institutions should not be reliant on power-hungry charities for a cheap dose of virtue.
Joanna Williams is a spiked columnist and director of the think tank, Cieo.
To enquire about republishing spiked's content, a right to reply or to request a correction, please contact the managing editor, Viv Regan.