Leave Adele alone!
She wore her hair in Bantu knots – so what?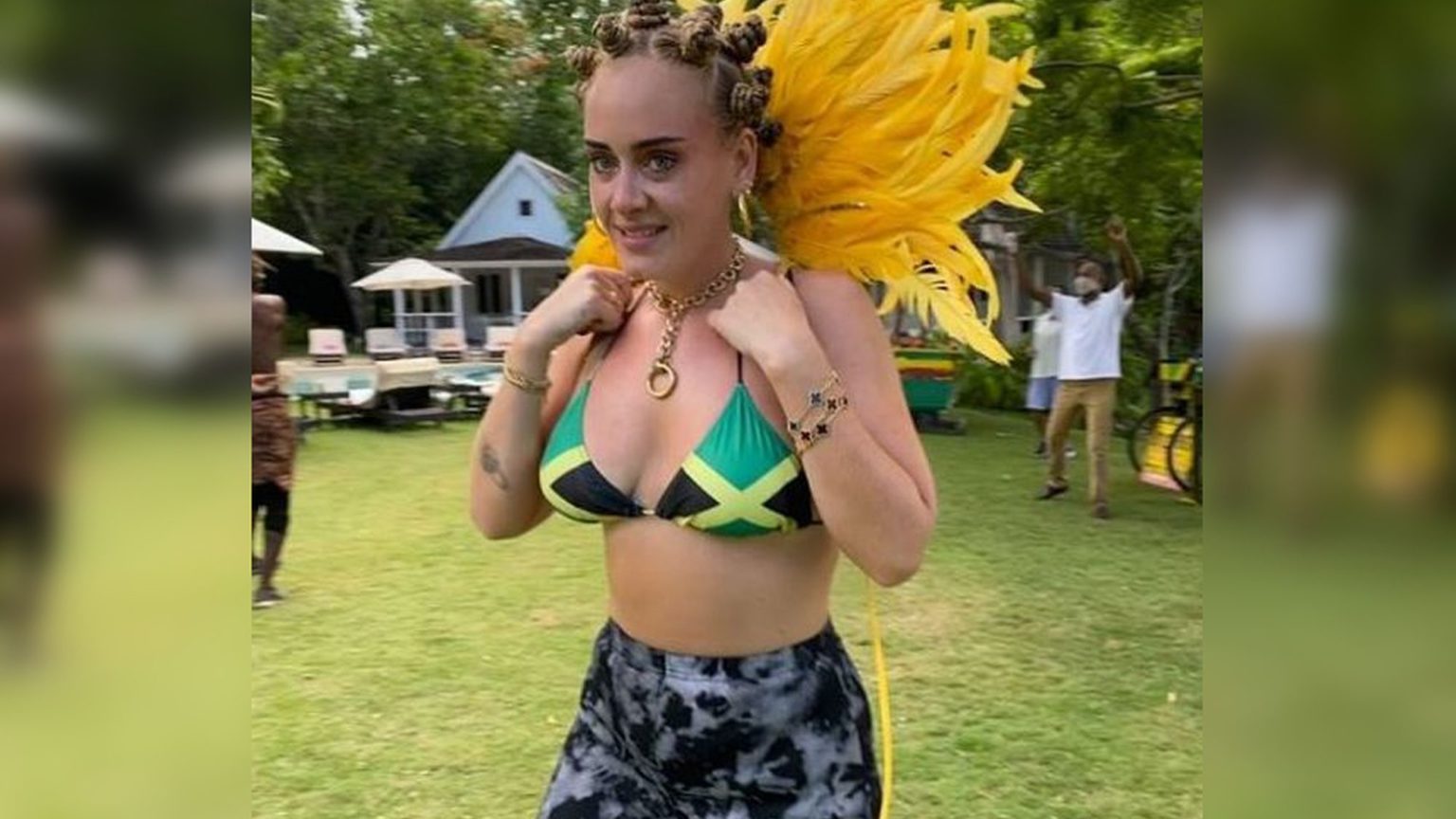 Over 2.5million people missed out on the wonderfully fun, boisterous and beautifully colourful Notting Hill Carnival this bank holiday. It was cancelled due to the Covid-19 pandemic. This is the biggest and most popular street carnival in Europe and it has animated west London with radiant costumes, Caribbean steel-pan music, rum punch and culinary delights for over 50 years. Its roots grew from a race riot in which Britain's new immigrant Caribbean population was attacked by racists in 1958. But that attack is a far cry from the carnival we know now, which is celebrated by all ethnicities.
That the carnival is a joyful experience seems to have bypassed some African-American commentators, however. In particular the journalist Ernest Owens. He took to Twitter this week to join in with other people who were lambasting the British superstar Adele for wearing her hair in a style that came from southern Africa 100 years ago. Adele also sported a bikini top in the colours of the Jamaican national flag, as part of her personal, socially distanced celebration of the Notting Hill Carnival.
Owens, who has previously criticised pop stars like Justin Timberlake for cultural appropriation, argued that Adele 'is giving us Bantu knots and cultural appropriation that nobody asked for. This officially marks all of the top white women in pop as problematic. Hate to see it.'
Wow! Anyone would have thought that Adele had committed a heinous act of exploitation. The photo called into question by Owens was just a casual Instagram pic showing Adele in a bikini top and with her hair in the Bantu-knot style. Adele looks at ease, celebrating carnival in her Beverley Hills garden. Look closely and you see that she is celebrating with friends who are black. It is an innocent, charming image.
Not so for Owens, however. Thankfully, his identitarian outrage proved unpopular. It was met with disbelief and push-back by plucky Brits and Jamaicans who came to Adele's defence, including the Labour MP David Lammy, who rightly said that the criticism levelled at Adele 'totally misses the spirit of Notting Hill Carnival and the tradition of "dress up" or "masquerade"'. Lammy continued: 'Adele was born and raised in Tottenham, she gets it more than most.'
Accusations of cultural appropriation are not a new phenomenon. There is now a worrying trend for 'calling out' and shaming artists, musicians and writers for going anywhere near material from 'other cultures' that are not part of their own identity or experience. This has led to public apologies and forced resignations, and even the shutting down or censoring of art.
The Adele debate may seem like a trivial silly-season story, but the implication that everyone must 'stay in their lane' is a joyless one and it will diminish our ability to learn from and appreciate our polyglot humanity.
The north-London-born writer Zadie Smith suggests that the term 'cultural appropriation' should be reframed in more generous terms: 'profound-other-fascination.' Human beings are naturally curious about stuff that stands outside of our own experience. Culture shouldn't be ghettoised. In the free play of what we wear, how we style our hair and what kind of music we listen to or make, we should emphasise experimentation and pleasure, not cultural policing.
Notting Hill Carnival is a perfect symbol of mixing cultures. Its history lies in Trinidad and before that in Italian Catholicism and pagan festivals. Carnival is culturally impure, it's a mongrel, and it is all the better for that. We must resist the identity lobby's attempts to control culture. Adele, keep on partying, you north-London gal!
Manick Govinda is an independent arts consultant, artists' mentor and writer. Follow him on Twitter: @manick62
Watch him on Sky News commenting on the Adele fiasco:
Picture by: Instagram/Adele.
To enquire about republishing spiked's content, a right to reply or to request a correction, please contact the managing editor, Viv Regan.