Why does anyone take James O'Brien seriously?
His outburst about dead schoolchildren is the least of his crimes.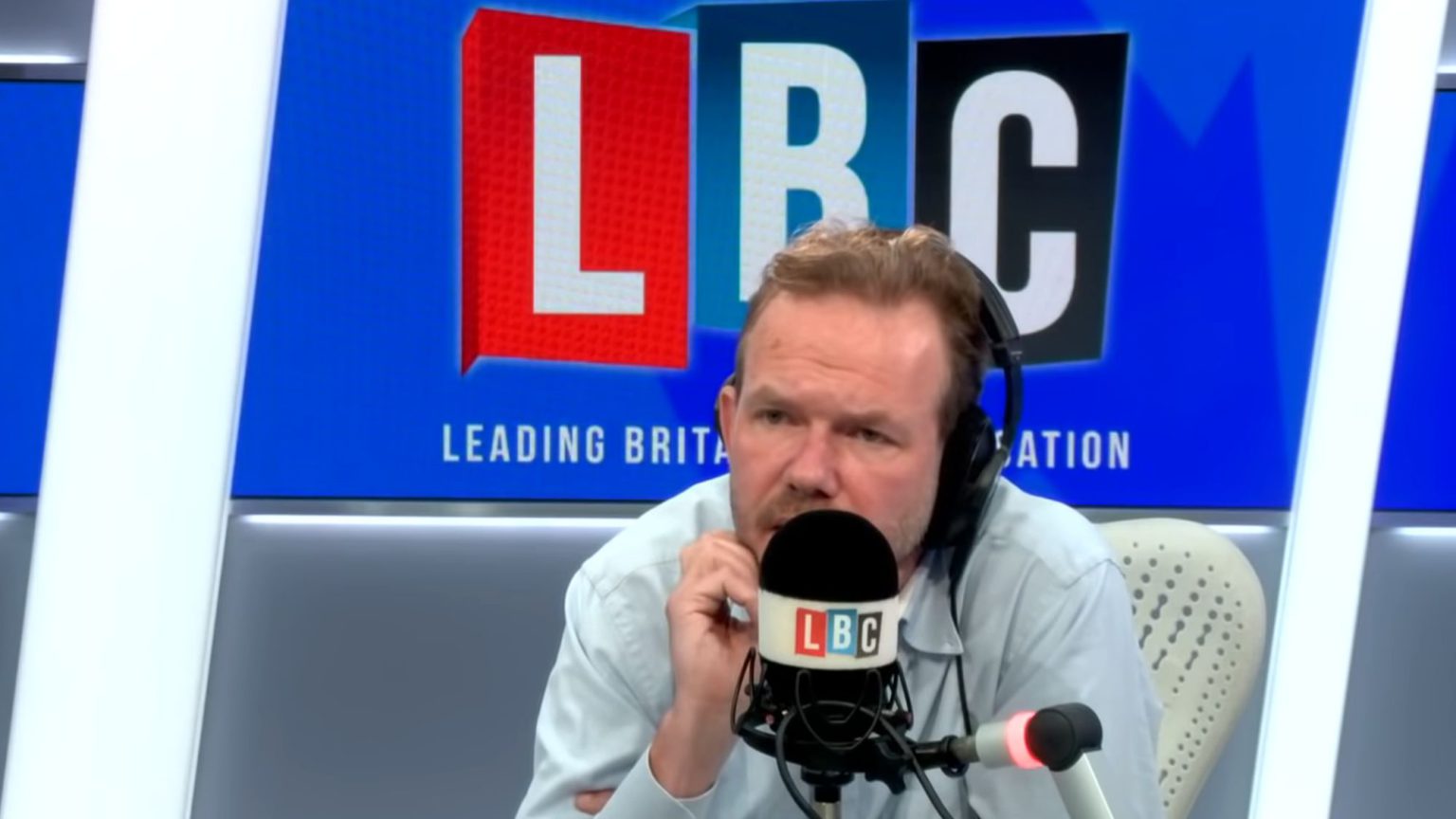 LBC radio host James O'Brien threw his toys out of the pram last night, after he went viral for a particularly unhinged exchange he had with a caller on his show yesterday. In it, he repeatedly told a father of schoolchildren, and a supporter of schools reopening, that if a child dies from a coronavirus after catching it at school that tragedy would be 'on you'.
Just listened for the first time, wow!

James O'Brien repeatedly telling a caller that if a child dies it's on him, while sitting there smugly admitting that he is too cowardly to take a position on the issue@LBC this really should deserve a full apology pic.twitter.com/9Hl0KEkWGL

— 💙 Cathy 💙 (@SaltyDuchess) August 24, 2020
Despite posing since the Brexit vote as an avid believer in facts and expertise, in this exchange O'Brien was directly contradicting the words of the chief medical officer, Sir Chris Whitty – who has in recent days made clear that the risk to schoolchildren posed by coronavirus is tiny and that they face a far greater risk by not going back to school.
The UK CMOs and DCMOs have summarised the current evidence on schools and COVID-19.https://t.co/VlErkF8iLr

The risk of a child coming to significant long term harm from COVID solely due to school is very low. The risk of harm to many children if they don't go to school is high

— Professor Chris Whitty (@CMO_England) August 23, 2020
Perhaps James has had enough with experts. In any case, he's also had enough with the LBC social-media team, who he unconvincingly accused of misrepresenting the clip. The original tweet of the exchange was deleted. Last night LBC posted the full video exchange, which has apparently also been deleted – perhaps because it once again showed O'Brien telling a man repeatedly that he would be personally responsible if a schoolchild dies from Covid-19.
It's no wonder this touched a nerve online. It summed up everything people hate about O'Brien – who is infuriatingly patronising, pompous and yet at the same time kind of dumb. (By his logic anyone who supports schools continuing to exist at all should be held responsible for the death of every child who gets hit by a car on their way there – something far more likely to kill them than coronavirus.)
Indeed, it is a wonder that anyone still takes the man seriously. Despite delighting in dunking on cab drivers, since Brexit he has been wont to latch on to ludicrous conspiracy theories and confected culture-war talking points that anyone with an ounce of common sense would avoid. He once suggested that Nigel Farage had arranged his own milkshaking, and later went on a days-long rant about 'patriotic breakfasts', all because of one slightly silly Telegraph story.
But this is really the least of his crimes. He was also one of the most prominent promoters of the VIP paedophile ring conspiracy theory, in which the fantasist (and convicted paedophile) Carl Beech alleged the most lurid crimes of rape and murder, dragging many prominent and elderly politicians through the mud. But Beech was making it all up, as anyone who bothered to scrutinise his claims soon found out. Still, O'Brien gave them a completely uncritical platform, even playing a recording of Beech on air, speaking through a voice distorter.
By coincidence, the BBC aired The Unbelievable Story of Carl Beech last night, a documentary laying out how Beech's lies destroyed so many lives. O'Brien – author of the unfortunately titled, How to be Right – has never even apologised for his role in spreading this deeply destructive conspiracy theory.
To enquire about republishing spiked's content, a right to reply or to request a correction, please contact the managing editor, Viv Regan.