The madness of James O'Brien
He has spent the past 24 hours going ballistic about a breakfast.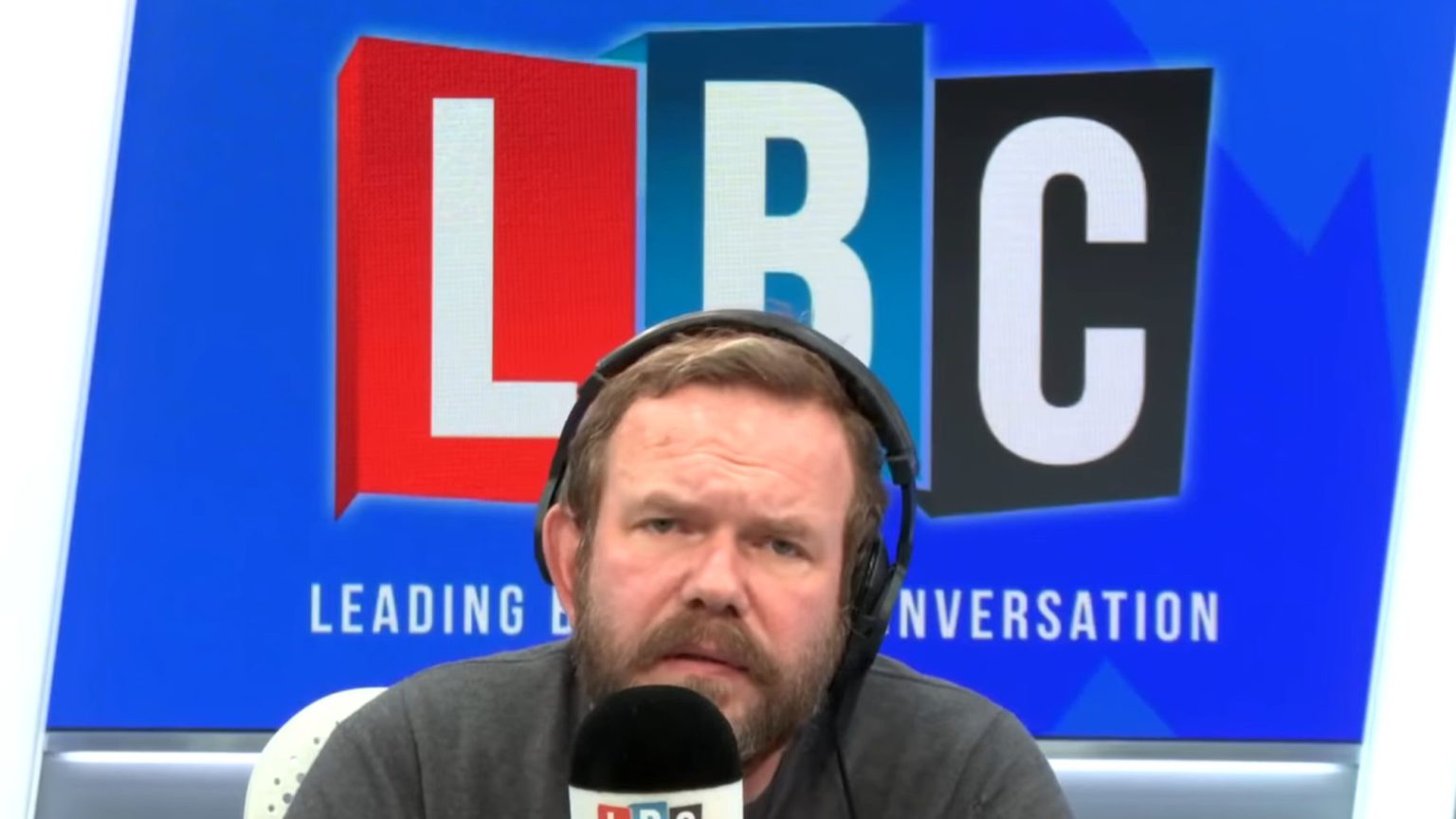 James O'Brien, LBC radio host, King Remoaner and author of How To Be Right, is doing that thing again – that thing where he goes ballistic over nothing and in the process makes himself look far more unhinged than the fulminating gammons of his nightmares.
A 'patriotic breakfast'?
Sausages were invented by Sumerians circa 3000BC; all beans used in baked beans are native to South America; pork was first salted in ancient China & hens were first domesticated in ancient Egypt. 'Patriotic'
What an awful joke Brexit is making of the UK. https://t.co/DA1Trgwdw8

— James O'Brien (@mrjamesob) March 2, 2020
All it took this time was a slightly silly tweet from the Telegraph, saying lead Brexit negotiator David Frost 'enjoyed a delicious patriotic breakfast of sausages, baked beans, bacon and eggs before leading a team of 100 UK officials into negotiations'.
A short Google later, the philosopher king of daytime talk radio was making clear to all us ignorant Brexshitters that actually most of the ingredients of our beloved English breakfasts are either from, or were pioneered, abroad. So there!
He actually thought this was a slam dunk – as if Brexit was basically a vote for Britain becoming a peculiar little hermit kingdom in which we will from now on only eat things grown, reared and produced here, using exclusively British recipes.
He was still going on about the whole thing this morning:
There's no such thing as a patriotic sausage. This is a bridge I am prepared to die on. https://t.co/BWrbZHIWWy

— James O'Brien (@mrjamesob) March 3, 2020
We've been here before with O'Brien, whose unhinged Remoanerism at times sends him down some odd alleyways. Who could forget when he was wondering out loud if Nigel Farage had had himself milkshaked in a convoluted plan to manipulate the news agenda?
The silly sausage.
To enquire about republishing spiked's content, a right to reply or to request a correction, please contact the managing editor, Viv Regan.