What does 'Rule Britannia' have to do with George Floyd?
There is no area of culture that will not be colonised by wokeness.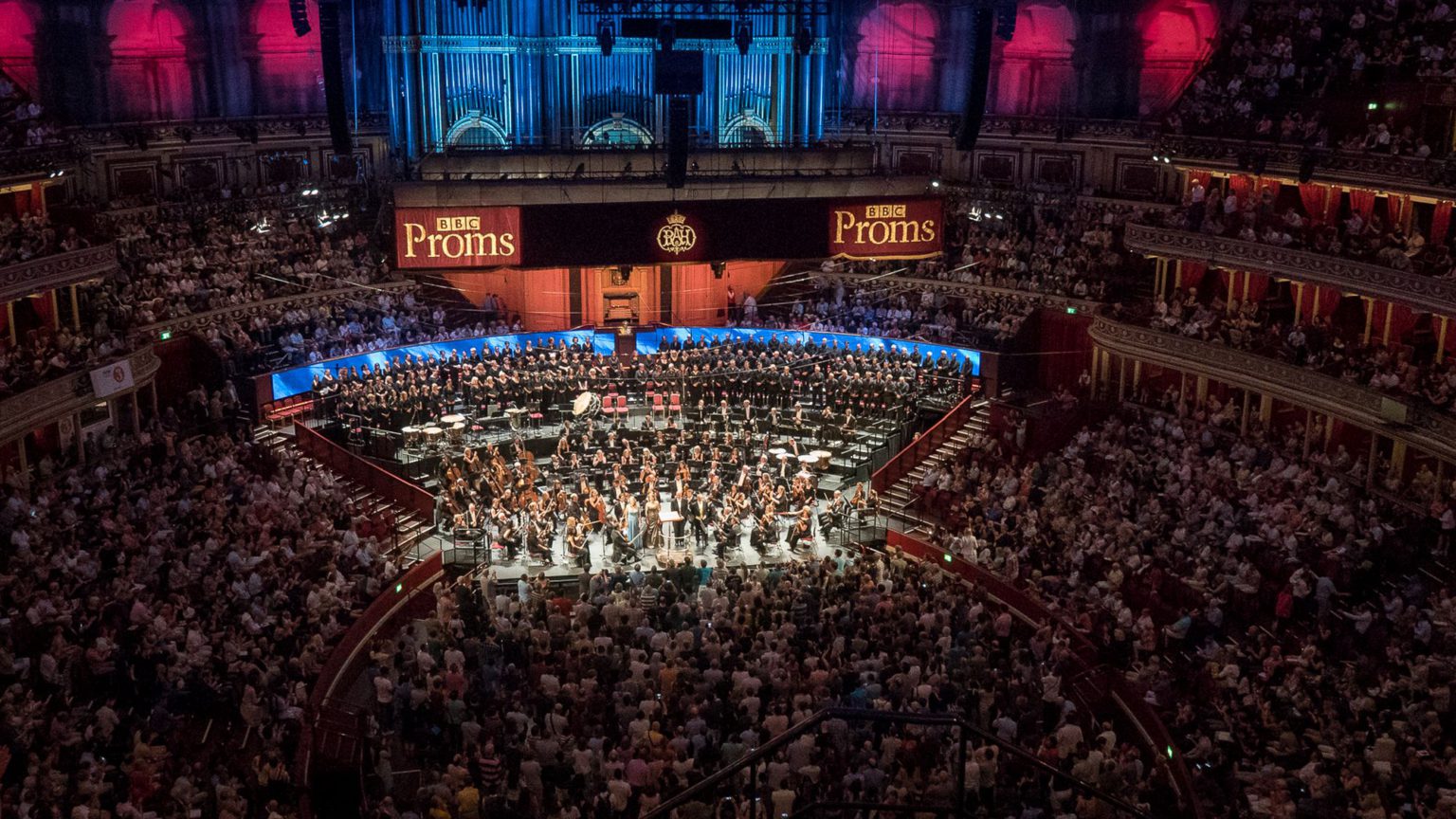 The BBC is reportedly holding discussions on whether to axe 'Rule Britannia' and 'Land of Hope and Glory' from the line up of this year's Last Night of the Proms.
One reason the fan favourites could be dropped is Covid. Social-distancing rules mean that the orchestra will only be half its usual size, while only 18 singers will be allowed on stage instead of the usual 100 or so. There will also be no audience present to join in the rousing sing-along. But it's the second reasoning given by the BBC which has sparked the predictable culture war: Black Lives Matter.
You could be forgiven for missing the connection between the gruesome murder of George Floyd in Minneapolis and the BBC's flagship classical-music event. You might also ask how exactly a revised Proms set-list would help the fight against racism.
Nevertheless, as The Times reports, this year's conductor, Dalia Stasevska, is keen to modernise the Proms, particularly by toning down the patriotism. 'Dalia is a big supporter of Black Lives Matter and thinks a ceremony without an audience is the perfect moment to bring change', said a BBC source.
The idea that the Proms should be used to push woke politics predates this year's BLM mania. Last year's Proms began with a new composition all about racism, which was literally called 'Woke'. Mezzo-soprano Jamie Barton sang Judy Garland's gay anthem, 'Somewhere Over the Rainbow'. She later appeared brandishing the gay-pride flag during the climax of 'Rule Britannia'. She tweeted that she was 'proud to bring my own queer fat femme energy to the Last Night'. After the event, even the right-wing press conceded that it was a spectacular show and the audience loved it.
But it's one thing to reimagine the classics in a new way (does any theatre troupe dare put on a Shakespeare play without it being reimagined in some modern setting?), and quite another to ditch them entirely.
The most telling phrase coming from the BBC is that 'a ceremony without an audience' is the perfect opportunity for 'change'. Clearly, on some level, the BBC is aware that the audience will be disappointed by breaking with Proms tradition. But artists and broadcasters today seem to think their role is to re-educate the public and instil in them the correct messages. Pleasing the audience is considered vulgar, especially when they don't know what's good for them.
There's no question that 'Rule Britannia' and 'Land of Hope and Glory' are jingoistic and imperialist. But the empire celebrated by these songs is thankfully long dead. And having these songs performed at the Proms year after year has done nothing to bring it back.
The call to scrap them is less an attack on the songs themselves than it is on the audience, who are imagined to be bitter, gammon-faced empire nostalgists. For woke culture warriors, re-education and censorship are needed to get the public to think correctly.
Given this totalitarian mindset, there is no area of public life that the woke will not seek to colonise.
Fraser Myers is a staff writer at spiked and host of the spiked podcast. Follow him on Twitter: @FraserMyers.
Picture by: Paul Hudson, published under a creative-commons license.
To enquire about republishing spiked's content, a right to reply or to request a correction, please contact the managing editor, Viv Regan.