Jacinda is no saint
New Zealand's Covid elimination policy is utterly unsustainable.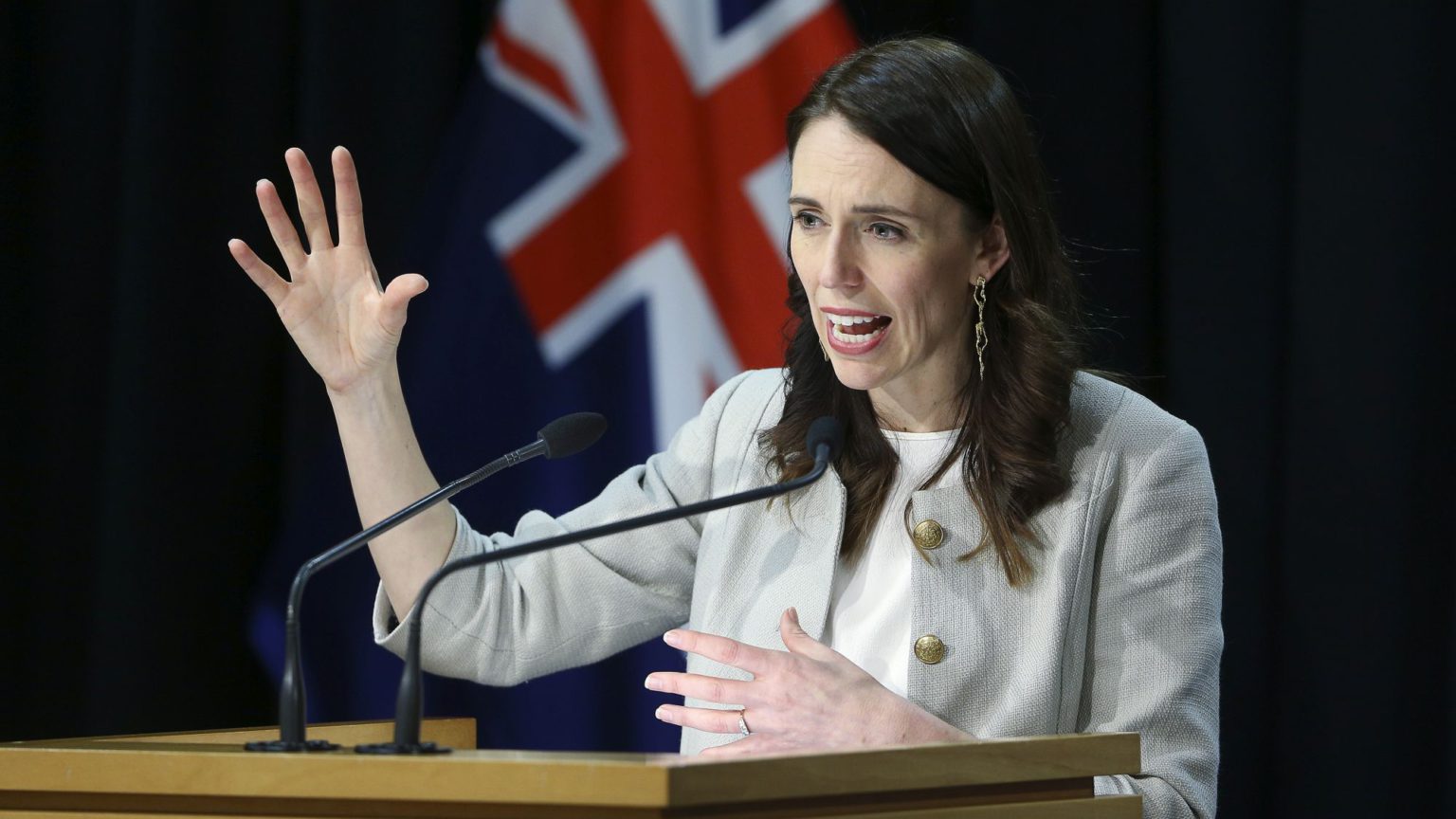 There is a bizarre cult of personality among the British left surrounding New Zealand's wholly overrated prime minister, Jacinda Ardern. A mythology has been created: the wokest leader in the Anglosphere has managed to defeat Covid-19 through quick action, putting the UK's own incompetent leader to shame for not acting sooner. But on closer examination, this is merely crude propaganda.
Ardern has claimed her country did 'what no one else managed to do' when she began lifting her initial lockdown in April, after 'defeating' the virus. The left over here gushed in support over how she put 'people above money'. But comparing New Zealand to the UK is plainly absurd.
When it comes to Covid outcomes, New Zealand shouldn't be compared to countries in Europe or the US. Its situation is more comparable to somewhere like Tristan da Cunha, a British Overseas Territory, which has had no cases. Why? Because both are remote islands hours from their nearest neighbours with more sheep than people. They would also be two of the safest places in the world in the event of a nuclear holocaust due to their remoteness, and because there are no worthwhile targets – unless a nuclear nation decided to take out a large chunk of the world's lamb supply.
The population of New Zealand is smaller than New York City. The entire country has a fraction of the air traffic of London alone. The UK had a high number of cases because its capital is one of the biggest cities in the world, is a melting pot of cultures, and is a banking powerhouse.
With our own economic reckoning finally becoming clear, the claim of putting 'people before money' would be laughable if it wasn't so terrifying. Despite the pro-lockdown lobby's bleating, Boris Johnson hasn't put money before anything as we officially enter the worst recession on record.
New Zealand could have a chance of rebuilding its own economy, except for the past year the government has stopped treating growth as a priority. Instead, the government produces a 'wellbeing' budget. When the Covid crisis struck, Ardern decided to cripple the country even further. She is keeping New Zealand's borders closed and destroying tourism in the process.
Many have pointed out how the lockdown debate has started to resemble the battles over Brexit, with support for the EU tallying with support for the lockdown. From Alastair Campbell to #FBPE cultists, the lockdown hardliners demand ever-tougher government measures to enforce isolation.
The New Zealand Labour government, which the #FBPE crowd so admire, has not only pulled up the drawbridge to outsiders, it has also adopted quarantine policies developed by the right. The government has decided to charge ex-pats and tourists NZ $3,100 (£1,565) for mandatory quarantine upon arrival – a policy first proposed by Judith Collins' National Party and excitedly supported by the national populists of New Zealand First.
What is motivating British liberals who are singing the praises of New Zealand? It can only be hypocrisy, or just plain ignorance. What happened to open borders and freedom of movement? Wouldn't they be the first to criticise Boris Johnson for imposing similar restrictions at the border?
Due to the policy, New Zealand nationals have been left stranded across the world. As the Facebook group Kiwis United Against Quarantine Fees says: 'When it comes to dealing with the Covid-19 pandemic, Jacinda Ardern thanked her team of five million. But at least one million New Zealanders have faced this pandemic overseas.'
Those expats who have returned have reported abuse and vitriol from their compatriots. According to a recent poll, three-quarters of Kiwis support the charges. But the policy is cruel and the human cost is devastating. One man in the Facebook group was in Melbourne, Australia, when the virus hit. He needed to get to New Zealand to visit a close family member who was having surgery for brain cancer, only the fee made that impossible.
In June, New Zealand entered recession for the first time in 10 years, suffering the biggest contraction in 29 years. The economy is clearly in trouble. And yet, after a mere four cases were discovered, Auckland has been locked down once again. It's just as well Ardern doesn't think much of economic growth, because shutting down its largest city for less than a handful of cases is financially unsustainable.
Liberals virtue-signalling their praise for a leader who 'puts people before money' are like those who praise Venezuela or Cuba – they don't have to deal with the misery caused by their idols. It seems they care far more about platitudes than people.
Matt Drake is a writer.
Picture by: Getty.
To enquire about republishing spiked's content, a right to reply or to request a correction, please contact the managing editor, Viv Regan.