Defund the police: an American horror story
As cities like Portland and Seattle show, decreasing police presence leads to an increase in crime.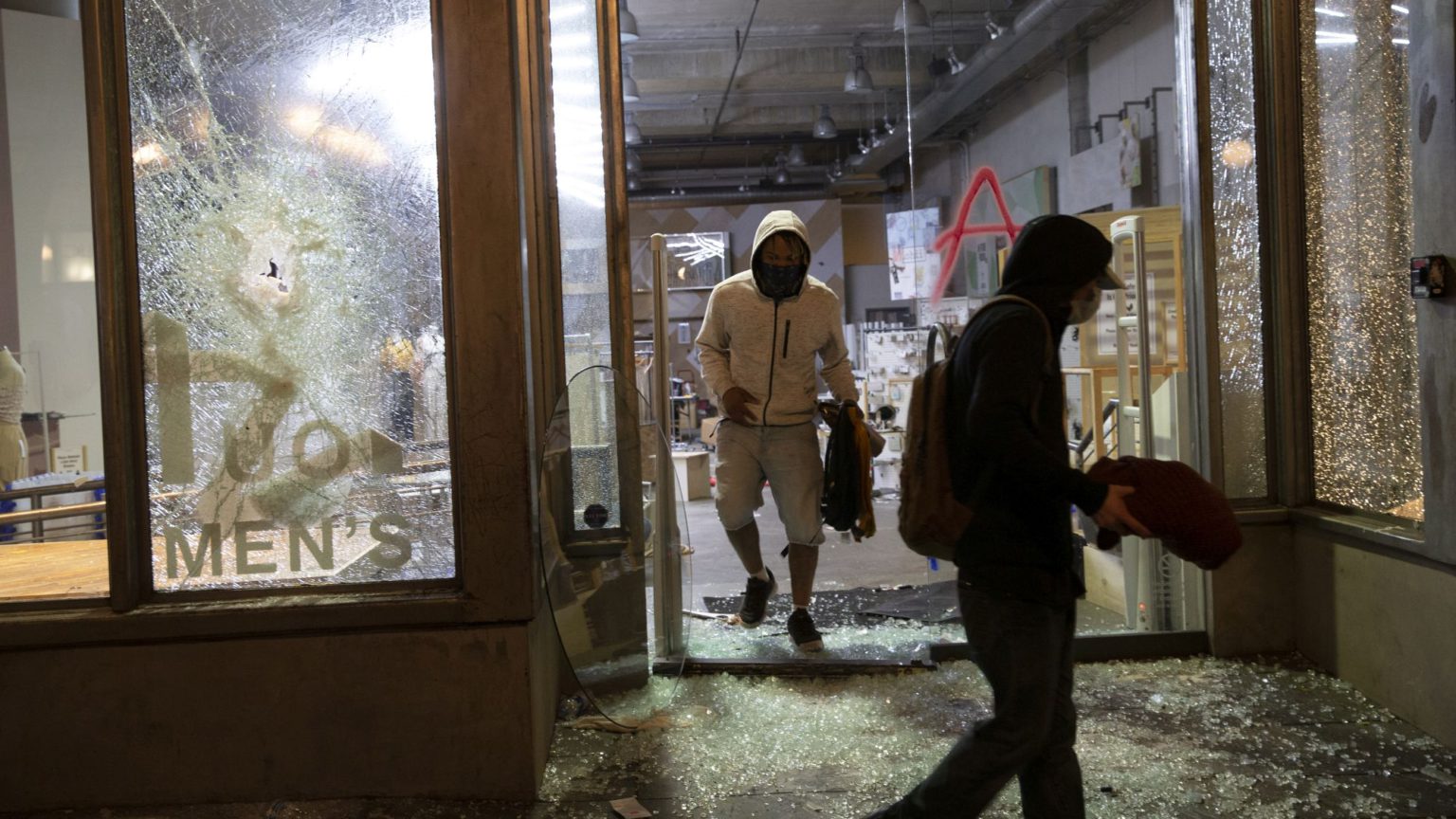 One of the chief targets of Black Lives Matters protesters, and their supporters, is the US police. They accuse police of being institutionally racist and guilty of arbitrarily killing black people.
Multiple studies refute such claims, including this 2016 study by the black Harvard academic Roland Fryer, which concluded that 'on the most extreme use of force – officer-involved shootings – we find no racial differences in either the raw data or when contextual factors are taken into account'.
But such objective analyses do not seem to matter to BLM and its media cheerleaders. They simply assume that American cops are racist. No doubt. No question. No self-criticism. Police racism is an article of faith, not an object of debate. And, what's more, the assumption that the police are racist now justifies some of BLM's more extreme demands. Chief of which is the call to defund the police.
This demand has found a particularly receptive hearing in Democrat-run cities such as Portland, Seattle, Chicago and New York. Over the past few months, these cities' leaders have started talking about, and even putting into practice, plans to defund the police. So, how is it all working? Has publicly undermining the police led to a reduction in crime? Has a reduced police presence benefitted local, especially black, communities?
Not exactly.
Take Portland, for example. In June 2020, its leftish Democrat mayor Ted Wheeler pledged to divert millions of dollars' worth of funding away from the police, and, as an immediate result of this, the gun-violence reduction team was disbanded. What a success that has proved. In the GVRT's absence, there was a 380 per cent increase in gun violence during the first 12 days of July. On 6 August, Wheeler was forced into a u-turn, announcing that city leaders were considering bringing back the GVRT.
And what of Seattle, the home during June of the police-free Capitol Hill Autonomous Zone? So excited was Seattle's mayor, Jenny Durkan, that she predicted a 'summer of love' while evacuating police from the Capitol Hill precinct. Less than a month later, CHAZ was abandoned as a project. For its duration, between between 3 June and 30 June, there had been four shootings, two deaths, multiple robberies and a 525 per cent increase in violent crime in the unpoliced precinct. Durkan was finally persuaded that a cop-free 'autonomous zone' was not the best idea when CHAZ protesters targeted her own home.
New York mayor Bill de Blasio is faring little better. At the beginning of July, he announced he was cutting $1billion in funding from the New York Police Department, and redistributing it elsewhere. In addition to this plan, 272 NYPD cops filed for retirement during June, citing a rise in anti-police sentiment since the killing of George Floyd – a near 50 per cent increase on the number of retirements for the same month last year. The effect of all this has not been positive. The NYPD crime figures for July this year, compared to July 2019, show a 177 per cent increase in shooting incidents, a 59 per cent increase in murders, a 31 per cent increase in burglaries and a 53 per cent increase in automobile thefts.
Chicago mayor Lori Lightfoot has not gone as far as defunding the police, but she has called for its reform. This is not a surprise. Lightfoot has never been much of a fan of the police. And how have things been going in a city whose political leaders oppose the police? Not well. During the first six months of 2020, statistics show that, compared with the same period last year, murder has increased 34 per cent, and shootings 42 per cent. And in June, in the aftermath of BLM, murders were up 78 per cent on June last year. This is not a city in need of a weaker police force.
What these examples show is that anti-police sentiment and defunding initiatives do not improve citizens' lives. Often, through rising crime, they can ruin them.
Yet too many on the woke left refuse to look objectively at the consequences of a demand like 'defund the police'. They ignore the evidence from Seattle and Portland, which shows that removing the police from certain areas, or cutting back on specific police services, can lead to rampant crime and gun violence. They pass over the problem of crime in Chicago or New York, which, if anything is shown by the data over the past few months, will be exacerbated by defunding the police.
But perhaps that should not surprise us. Democrats and liberal media outlets have largely ignored any bad news stories in their rush to praise the BLM movement. They refuse to see rising violence, crime and disorder for what they are. Instead, they succumb to a Panglossian worldview, writ large in broadcaster ABC's much mocked tweet: 'Protesters in California set fire to a courthouse, damaged a police station and assaulted officers after a peaceful demonstration intensifies.'
At some point, there must come a reckoning with reality. Too many people have been hurt. And too many businesses lost. There are undoubtedly problems within US police forces. But the solution is not to get rid of them.
Xin Du is a writer based in Australia.
Picture by: Getty.
To enquire about republishing spiked's content, a right to reply or to request a correction, please contact the managing editor, Viv Regan.