Nicola Sturgeon: puritan-in-chief
Scotland's first minister said seeing young people enjoying themselves in pubs made her 'want to cry'.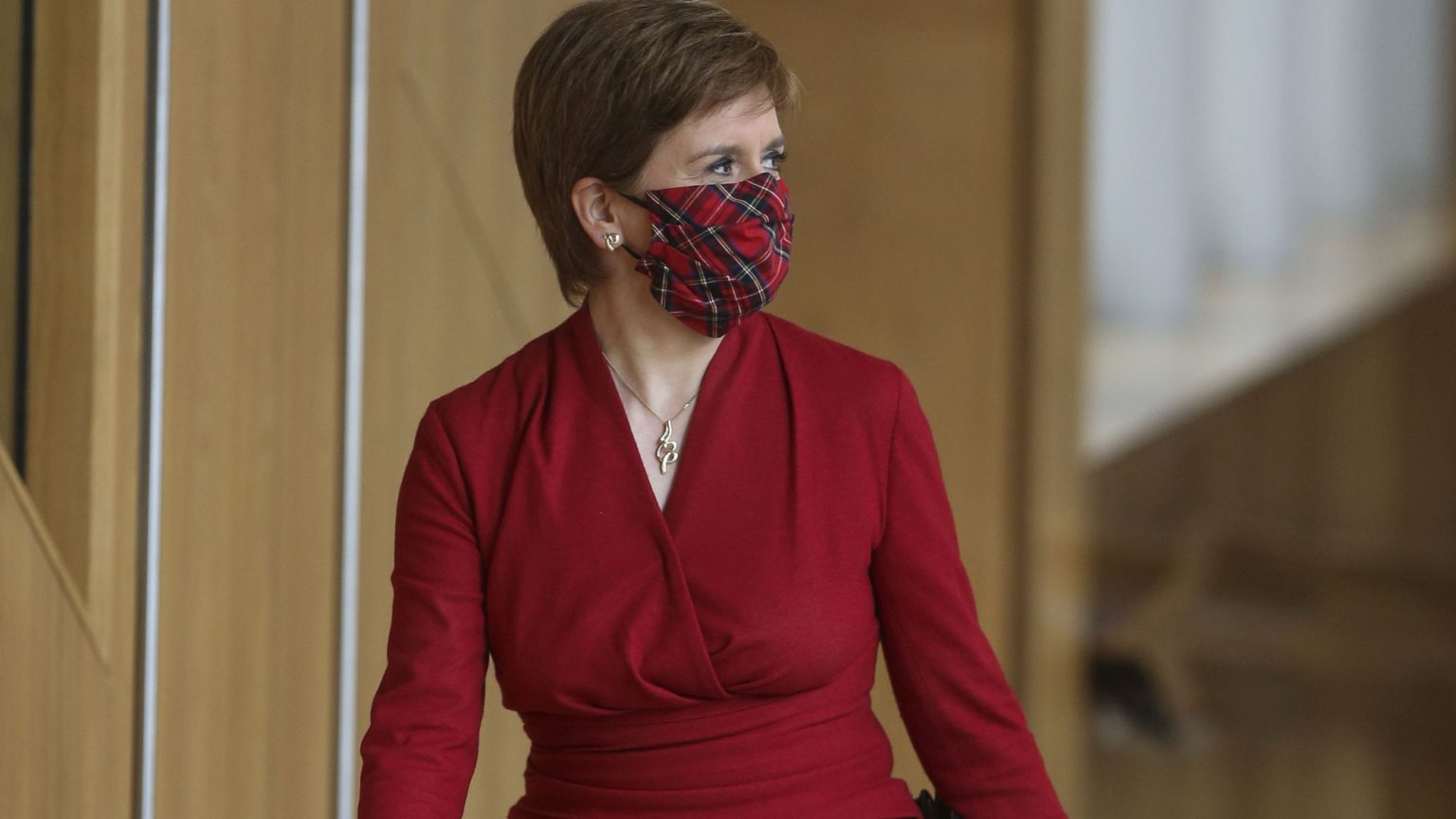 Nicola Sturgeon, Scotland's first minister, said yesterday that images of busy Scottish bars full of young people made her 'want to cry'.
.@NicolaSturgeon says pictures on social media over the weekend of predominantly young people gathering with no physical distancing in place made her "want to cry".

Latest – https://t.co/8HeIOaDpbZ pic.twitter.com/cZRkgcs21g

— BBC Scotland News (@BBCScotlandNews) August 3, 2020
The lack of social distancing has angered Sturgeon, who has taken an even stricter line on Covid-19 restrictions than the Westminster government.
Sounding like a modern-day Mary Whitehouse, Sturgeon announced with concern that 'we are seeing evidence of people – and it is largely younger people – gathering together with little or no physical distancing in place'.
All those young people out enjoying their summers and reuniting with friends after months of lockdown is apparently too much for the first minister to bear. Sturgeon seems to be haunted by that old puritan fear that 'someone somewhere might be happy'.
Sturgeon was joined in her moralistic concern by SNP MP Stephen Flynn, who said he was 'scunnered' – a Scottish term expressing annoyance, disgust or boredom – by apparently depressing images of the Scottish pub industry making the beginnings of a post-Covid recovery.
Lockdown might be tolerable for people who don't get out much anyway (perhaps the SNP bigwigs fall into this camp), but it has wreaked havoc on the lives of the young. No doubt many youngsters have been desperate to get out of their houses and see some friends. That instinct is entirely understandable, and should be welcomed, not condemned. It is a sign that youngsters' energy and lust for life has, thankfully, survived the gruelling period of lockdown. What's more, the young are among the least at risk from Covid.
The SNP takes a nannying approach to all of life's pleasures – from bans on junk food to minimum-alcohol pricing. Sturgeon's repulsion at people having fun in pubs has little to do with the current outbreak. For her government, puritanism is a pre-existing condition.
Picture by: Getty.
To enquire about republishing spiked's content, a right to reply or to request a correction, please contact the managing editor, Viv Regan.