Seattle has fallen to woke racism
City employees must now undergo an anti-bias course about 'Internalised Racial Superiority for White People'.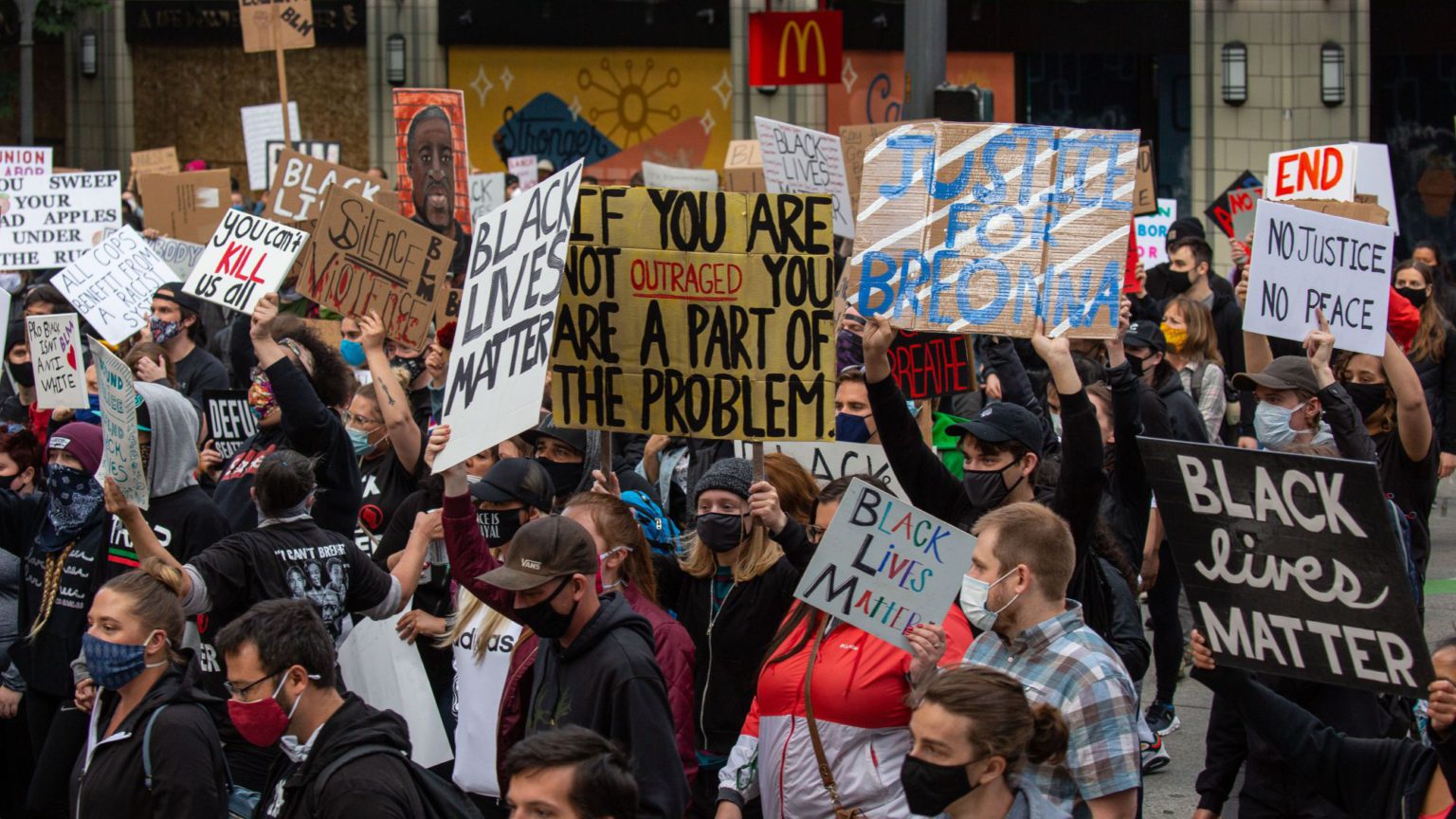 In one of the clearest and most dangerous examples yet of institutional wokeness, the Seattle Office of Civil Rights has come up with a 'race and social justice' curriculum which the city government's 10,000 employees must undertake.
Seattle's Office of Civil Rights has developed a "race and social justice" curriculum for all 10,000 city employees.

I've obtained new documents from the city's segregated "whites-only" trainings, which induct white employees into the cult of critical race theory.

A thread.🧵

— Christopher F. Rufo (@realchrisrufo) July 29, 2020
As revealed by journalist Christopher Rufo, the course, titled, 'Internalized Racial Superiority for White People', will be taught in segregated 'whites only' training groups. According to the social-justice creed, only white people can be racist – and all of them are privileged and racist.
Staff are expected to go through various humiliating exercises, including 'processing white feelings' of 'sadness', 'shame' and 'confusion' (don't black people ever feel those emotions?), considering their 'relationships with white supremacy', describing their own 'white silence' and 'white fragility', and noting the supposedly internalised white values of racism, among them 'objectivity', 'perfectionism' and 'comfort' (also unique to whites according to woke types – and therefore bad).
Employees will also be called on to share an incident in the recent past when they have 'caused harm' to a person of colour – because they must have done it at some point, surely?
This attempt to re-educate staff into following the wacky ideology of wokeness is as unhinged as it is outrageous. It feels like a racialised version of Alcoholics Anonymous: 'The first step is to acknowledge you have a problem…'
The Seattle curriculum, like many woke re-education programmes, resurrects long-discredited ideas about racial difference and presents white and black people as opposed and almost irreconcilable groups. And it embraces the absurd notion that Western society is fundamentally racist, and organised around the aim of white supremacy.
Whichever bigoted nut-job came up with these demands needs to take a long, hard look in the mirror. They are supposed to be working for the Office of Civil Rights, not the Ministry of Truth.
Picture by: Getty.
To enquire about republishing spiked's content, a right to reply or to request a correction, please contact the managing editor, Viv Regan.