Lockdown has dealt a blow to state education
If middle-class parents abandon comprehensives for private schools, the state sector is in real trouble.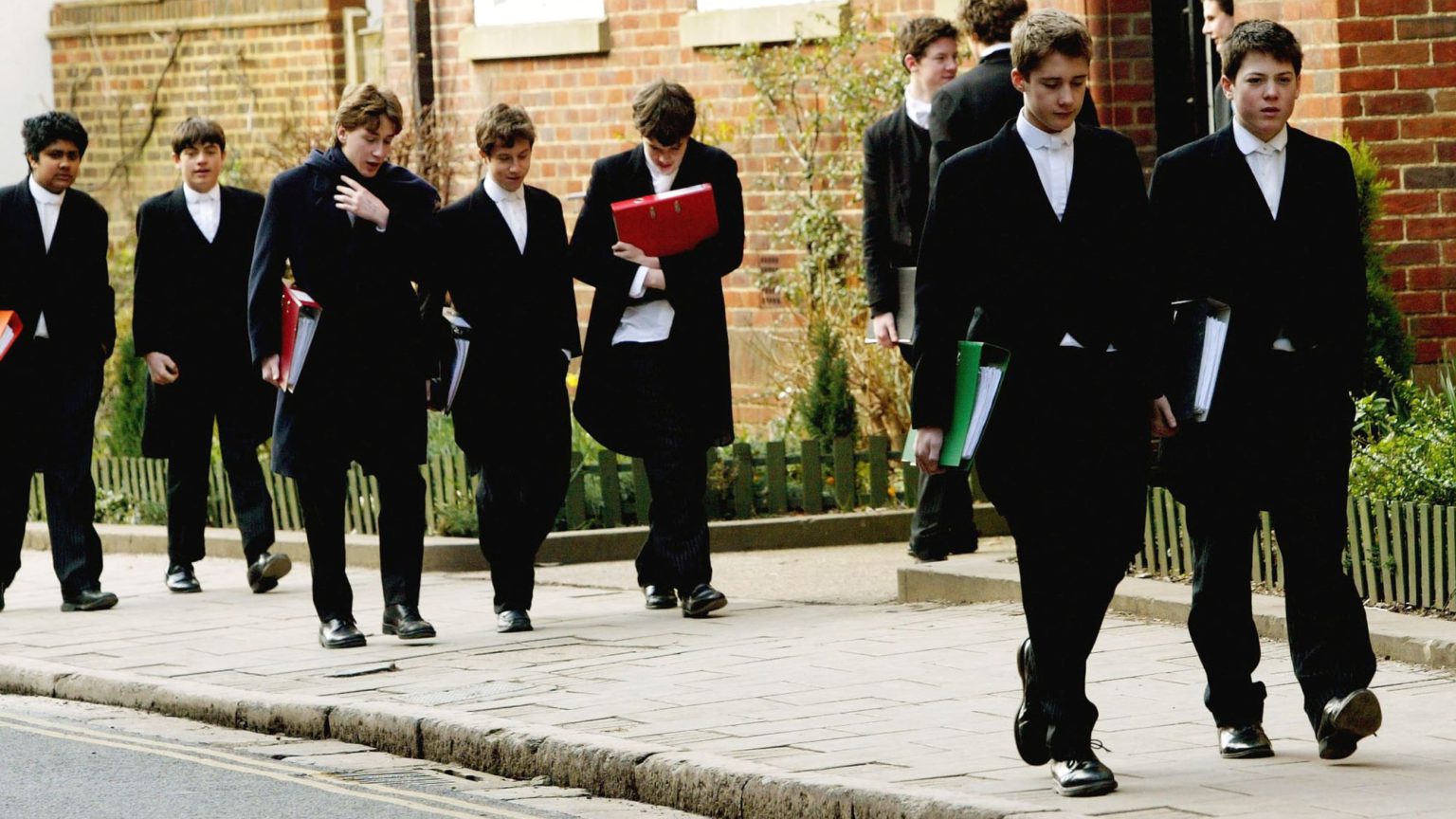 The effects of the UK lockdown could leave state education in a beleaguered condition for years to come, if a sudden surge in interest in private-school places leads to an exodus of middle-class families in the autumn.
Organisations representing independent schools have reported a 30 per cent increase in enquiries from parents of state-school pupils, who they claim are worried about how far their children have slipped behind during the pandemic.
In state schools, pupils facing final-year exams have missed around a quarter of each of their subject courses. Millions of pupils across all years have had little or no teacher interaction or done no work at all. Heads have been reluctant to reopen their schools, even partially, and in the final weeks of last term the percentage of pupils who returned to school barely made double figures.
Meanwhile, teaching unions have consistently talked up fears around the pandemic and discouraged their members from going back to their classrooms. A recent poll suggests that almost 90 per cent of teaching staff don't trust the government's response to Covid-19.
Where students have returned, they have only been able to mix with small numbers of their peers, and have had limited access to school facilities. Practical subjects such as science and art have been restricted to book-learning.
However, a cluster of data has shown private-school pupils have fared much better. The UCL Institute of Education found that in half of private schools, pupils spend four or more hours per day on schoolwork, as opposed to just 18 per cent of state schools. Polling by TeacherTapp has shown that over two thirds of private secondaries hosted livestreamed lessons in which pupils could interact, compared to just 17 per cent of their state equivalents. The Sutton Trust reports that 50 per cent of teachers in independent schools say they received more than three quarters of work back from pupils. The figure is 27 per cent in the most advantaged state schools, and only eight per cent in the least advantaged.
The journalist Alicia Munckton recently explained why she is considering moving her daughter from a state school to a private one. She contrasted her daughter's experiences with that of one of the girl's friends who attends a private school. The friend, she writes, 'has had a full timetable online from day one. She is at a computer, in uniform, every day from 8.30am. Every lesson in the curriculum is delivered online with interactive feedback. Then comes a full programme of extra-curricular activities, including music masterclasses, arts and crafts, and debating.'
A decade ago, state education underwent something of a renaissance, due to reforms introduced by the then secretary of state for education, Michael Gove. The measures included a knowledge-rich curriculum, more rigorous exams and new types of schools, able to operate a different model of comprehensive education. The changes were not welcomed by many in the education establishment at the time. The approach was criticised for being too academic, and falsely characterised as a return to a Victorian type of learning with a Gradgrindian emphasis on the rote-learning of facts. However, state-school standards improved and formerly challenged inner-city schools began delivering results which rivalled many independents.
This period also coincided with the aftermath of the 2008 recession, in which private-school attendance declined by 1.5 per cent. Although a relatively modest fall, it took eight years for the sector to recover – longer than a child's entire secondary education.
Last month, the independent sector was again expressing fears that large numbers of private schools could close, this time because of the pandemic as families struggle to pay the fees and foreign students are put off by the uncertainties over travel arrangements.
It is not a given that an exodus of affluent families to the private sector will mitigate these effects. But either way it will be devastating for state schools. Good schools are those which have a broad intake of pupils from a range of backgrounds. The support of middle-class parents is vital to a strong state-education sector. When affluent and aspirational families support their local school and compete for places, a culture of high expectations, morale and sense of mission is fostered. The school begins to model a true egalitarian society, in which all classes are united in a common purpose.
If the middle classes desert state education, we will return to the old, counterproductive divisions in education, in which high standards and achievement are seen as the natural domain of the wealthy, privileged and well-connected. Meanwhile, less well-off families have to settle for what is available at the end of the street. Inequalities in schools are set to be more entrenched post-Covid, despite social mobility being the pretext of every major initiative in state education for the past quarter of a century.
It is tempting to criticise parents for looking to private schools. But they are only doing what they consider to be best for their children. The more important conclusion to be drawn from the surge in demand for private places is that parents still believe schools matter. They want their children to have high-quality human interaction with teachers with expert knowledge, to the point that they are prepared to take on considerable financial costs to guarantee it.
It is clear that state education was the first choice for many of them. The reason for this turn to private education is that the government has essentially abandoned state education. By making school closures one of the first features of the lockdown, by recoiling from confronting the refusenik attitude of the teaching unions, by insisting heads adopt unworkable social-distancing procedures, by letting questions persist over how and when schools will return in the new academic year, and by believing that learning can all be done online anyway, ministers have betrayed not only a generation of children and families, but also the principle of universal education itself.
Gareth Sturdy teaches mathematics and English in London and is co-organiser of the Academy of Ideas Education Forum.
To enquire about republishing spiked's content, a right to reply or to request a correction, please contact the managing editor, Viv Regan.