Who will speak for children?
The fact that schools remain closed is a national scandal of the government's making.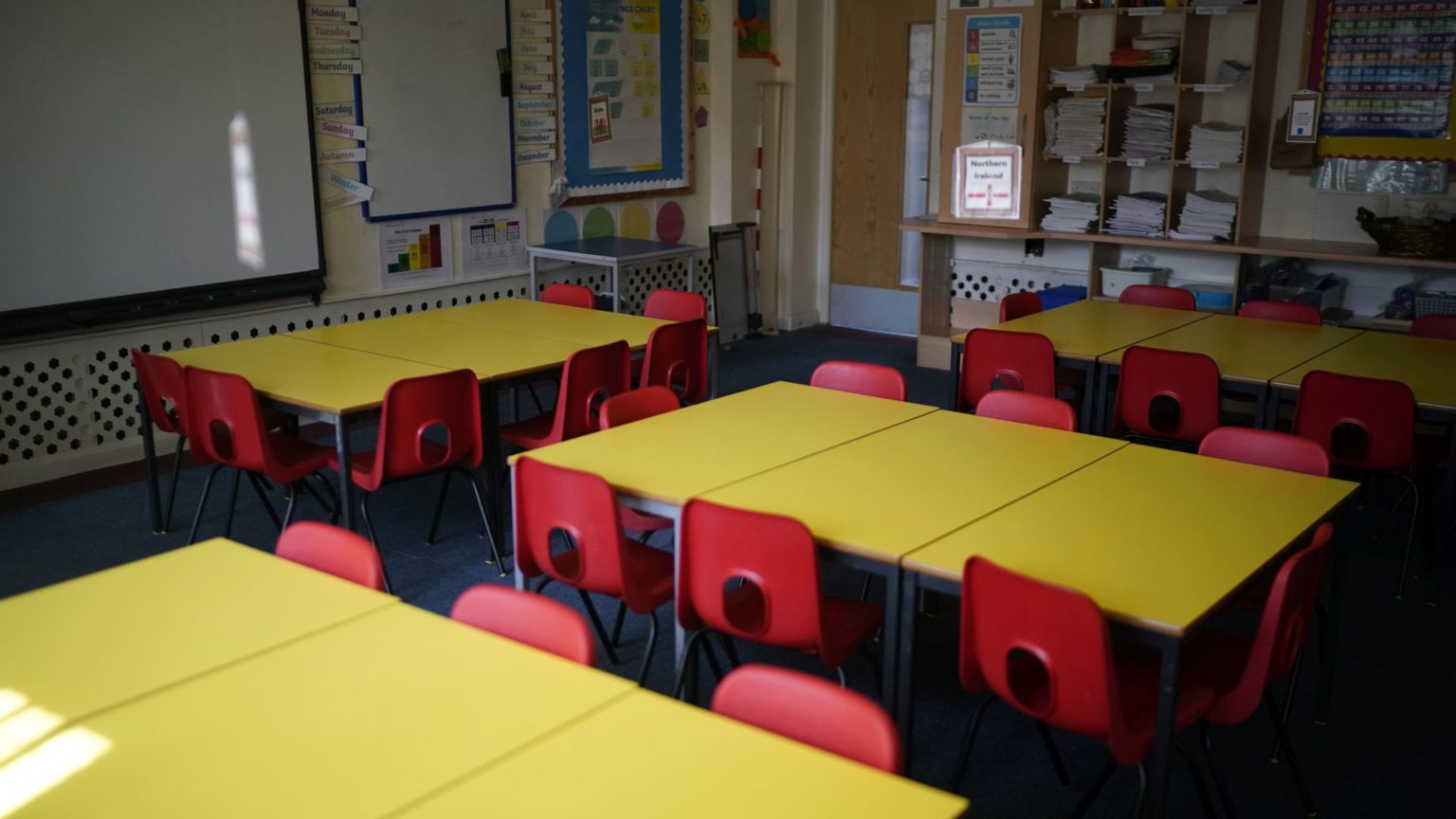 The paralysed state of education in England is a national disgrace. Over 93 per cent of children who should be in school are not currently there, and education secretary Gavin Williamson has abandoned plans to improve the situation. Despite Williamson's assurances that all pupils will return by September, his senior colleague, health secretary Matt Hancock, has suggested that this is unlikely.
Children who don't return from lockdown until October will have lost 55 per cent of a school year. They will be returning precisely when the annual winter virus season begins, in which Covid-19 may once again flourish. If the public-health response in the coming winter is similar to the one now, we can expect yet more closures and missing school days. It is no doubt for these reasons that many teachers I have spoken to have said that their schools are warning them not to expect normal curriculum delivery to resume until after Christmas. Educational provision has not been this patchy and unequal for 150 years.
This is a mess of the government's own making, through its decision to close schools immediately to the majority of pupils, its blanket lockdown restrictions on all citizens, and its over-zealous two-metre social-distancing policy. As soon as Boris Johnson announced in May the desire to get all primary pupils back to school this academic year, it was obvious that this would be impossible to reconcile with social distancing. Since then, the lack of ambition to bring schools back on track has been staggering.
There have been few voices in the education establishment prepared to speak out about the severity of this educational crisis. Children's commissioner Anne Longfield has described it as 'deeply worrying'. Former education secretary David Blunkett was correct to characterise the government's handling of the crisis as a failure of imagination, especially compared to the state's extraordinary lockdown measures and economic rescue package
Yet where individual educators and commentators have been critical of the reluctance to reopen classrooms and have made the case for the wider reopening of schools, they have been met with a social-media mobbing. They are accused of wanting to put lives at risk. This unhinged response has frequently come from teachers. Representatives of the teaching profession should be saying unambiguously that getting their schools back on track can't happen fast enough. Instead, they have at best dragged their feet, and at worst they have been totally obstructive to the idea.
The uncomfortable truth is that teachers were calling for the closure of schools even before the wider lockdown was implemented. The National Education Union advised its members against engaging with the government on plans to reopen schools.
Dozens of local authorities are still to let students back in their schools. Many secondary schools intend to delay the opening up to Year 10 and Year 12 beyond next week's deadline, or only invite a proportion of these year groups back. Where students do go back into their classrooms, many will only be doing the same work that they would online at home.
However, the mood in the country now appears to be turning from a cautious acceptance of the removal of schooling to frustration at these delays in reversing the process. Attendance at primary schools is increasing. And if Mumsnet is anything to go by, an increasing number of parents want schools to start taking their children back.
Despite this, the teaching establishment continues to hide behind the government's failures. The response from Geoff Barton, leader of ASCL, the headteachers' union, was typical of this. 'The "ambition" to bring back all primary year groups for a month before the end of the summer term was a case of the government over-promising something that wasn't deliverable', he complains. The unions' 'we told you so' and 'it can't be done' attitude, and their insistence that their members need to be told what to do by government and scientists at every step, will enrage many parents and demoralise children.
It is clear that the government doesn't have a plan for what to do. It wants headteachers to lead the way but so far they are just as reluctant to do anything. As a result of the inability of those in power to lead, a generation of pupils is being betrayed. Who is now prepared to stand up and defend the education of children today?
Gareth Sturdy teaches mathematics and English in London and is co-organiser of the Academy of Ideas Education Forum.
To enquire about republishing spiked's content, a right to reply or to request a correction, please contact the managing editor, Viv Regan.