Even QAnon cranks deserve free speech
Twitter's ban of QAnon-linked accounts will be a boon to conspiracy theorists.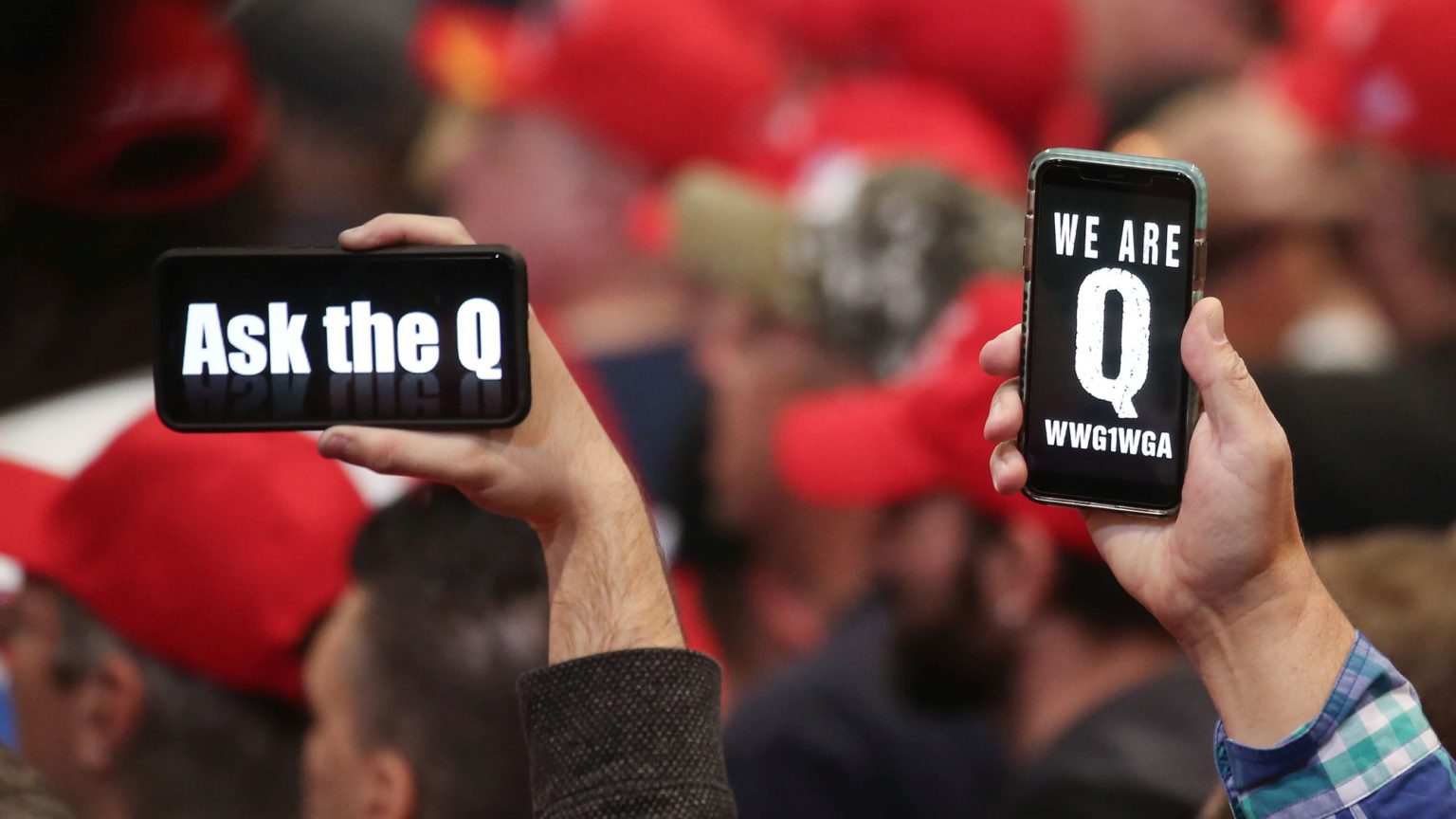 In its latest act of censorship, Twitter has moved to ban accounts connected to the QAnon conspiracy theory.
QAnon: Twitter bans accounts linked to conspiracy theory https://t.co/wpVpr8kh4z

— BBC News (UK) (@BBCNews) July 22, 2020
QAnon is a collection of various strands of conspiratorial thinking which posit that President Trump is engaged in a battle against deep-state agents.
Its believers perceive an elite network of power-wielding politicians, businessmen and celebrities which they sometimes link to paedophilia and even Satanism. Recently, supporters have spread fake news about Covid-19, suggesting it is a hoax.
Twitter said it would permanently suspend QAnon-backing accounts that violate its policies by 'coordinating abuse around individual victims, or attempting to evade a previous suspension'. But it is not clear what definition of 'abuse' Twitter is working on.
Likewise, when Twitter says it intends the ban to prevent 'offline harm', it is anyone's guess exactly what content would qualify. Such an ambiguous rule could legitimise the censorship of a wide range of views.
The account bans are expected to hit around 150,000 users. That's 150,000 people unable to express their opinions on Twitter because Twitter doesn't like those opinions.
QAnon is crazy. It's largely the preserve of tin-foil-hat-wearing keyboard warriors. But barring conspiracy theorists from speaking will simply strengthen their belief that they are persecuted by a powerful force seeking to suppress the truth. If anything, it may help their mad views to spread.
Just because QAnon gets a lot of things wrong does not mean it should be banned or censored. If we are to have free speech on social-media platforms, deranged rantings about the deep state are a necessary price to pay. Twitter would do well to remember that.
Picture by: Getty.
To enquire about republishing spiked's content, a right to reply or to request a correction, please contact the managing editor, Viv Regan.