The fatal cost of lockdown
Many more will suffer and die because of this policy than were saved by it.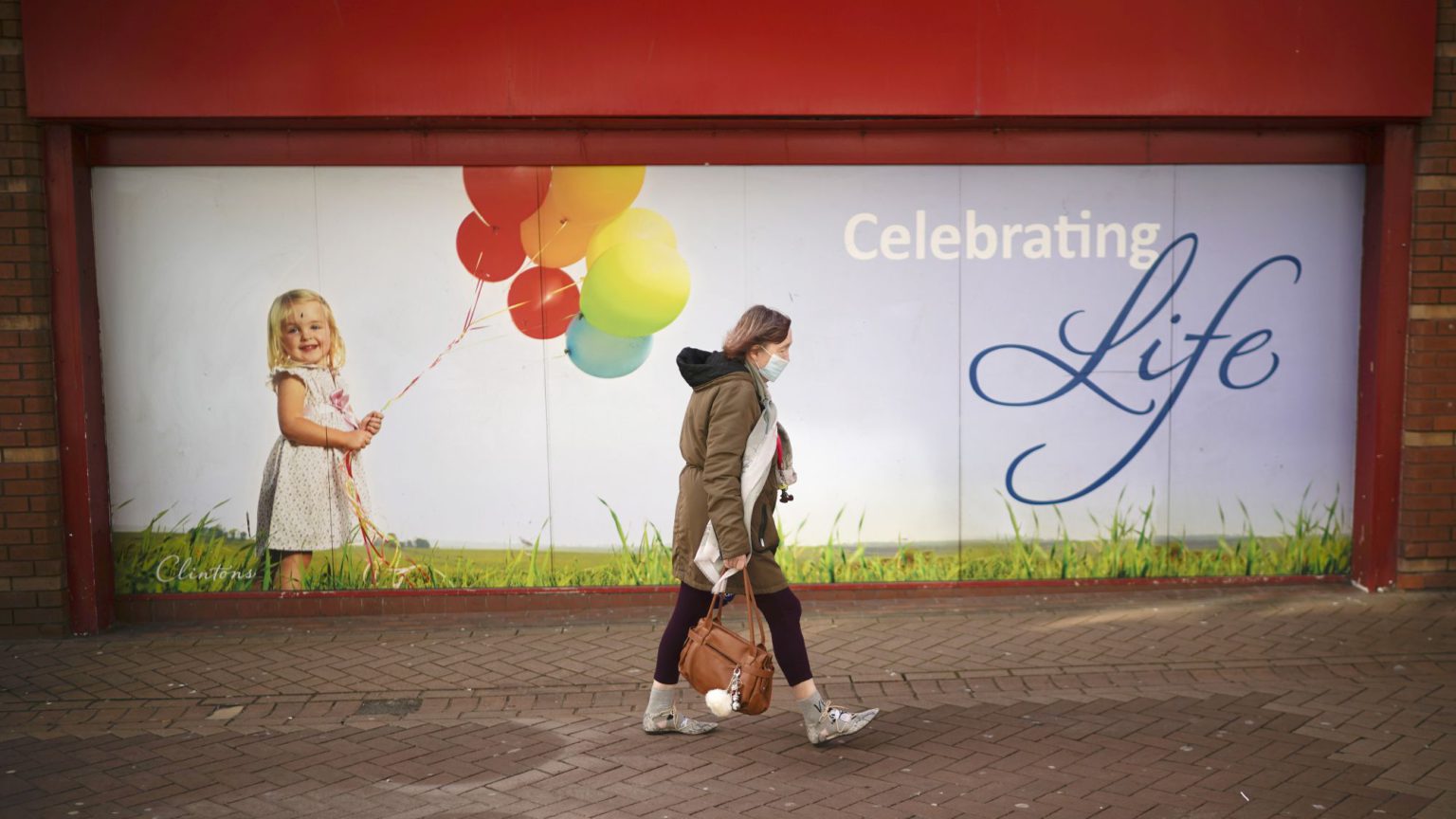 This week, the Telegraph reported on a government study, published in April, which estimated both the short-term and long-term impacts of lockdown. In short, it concluded that while lockdown would reduce the number of cases of Covid-19, the collateral damage would be enormous. So was lockdown worth it?
The report, produced by the Department of Health, the Office of National Statistics (ONS), the government's Actuary Department and the Home Office, concluded that the disease itself would kill 50,000, but delayed healthcare would kill 12,000 to 25,000 in the short term and 185,000 people in the long term. On top of that, recession could kill anywhere between 600 to 12,000 people, suicide would claim 500 lives, domestic violence about 20, and accidents at home would cause deaths in the 'low tens'.
In short, perhaps 200,000 people or more could die as a result of the lockdown, according to these estimates.
Of course, some of these deaths would be inevitable. Even in Sweden, where the government response to coronavirus has been liberal compared to the rest of Europe, the economy will face a sharp recession, though a much shallower one than in countries that did lock down. For example, estimates of Swedish GDP suggest a fall of six to seven per cent in 2020, compared to IMF forecasts of GDP declines of over 10 per cent in the UK and over 12 per cent in France and Italy. If there had been no government restrictions at all, there would no doubt have been more Covid deaths than actually occurred and there would still have been a recession – for example, because people would have avoided public spaces where they thought they might catch the virus.
Moreover, these government estimates will have been produced using models, which must always be treated with caution. Not only are models based on a simplified version of how society works — they also make assumptions about fatality rates, speed of viral spread, the effectiveness of screening programmes for cancer and more that may or may not be particularly accurate.
But all those caveats aside, these numbers are a stark reminder that lockdowns have enormous costs of their own. The failure of the NHS to get back to its normal pace of work, even when infection rates remain low, will cause thousands of deaths down the line. Children will no doubt suffer from missing so much school.
The economic impact of lockdown is surely far greater than that of more limited action. Many young people entering the world of work right now will be held back in their careers by a spell of unemployment – perhaps affecting if and when they can later settle down and have children. The impact on sectors like hospitality – a sector that has been an important avenue for young people to gain experience and prove themselves in the world of work – could be particularly damaging. Middle-aged people being made redundant may suffer in later life from having lower pension savings.
And all of this ignores more subtle impacts of lockdowns, like the way that important freedoms have been tossed aside or the creation of a climate of fear, which means that even when the regulations are lifted, the impact of the lockdown continues long after. Shops and pubs may have reopened, but all the signs are that they remain quieter than usual. Investment decisions may continue to be postponed if businesses are fearful, too.
Did our politicians really factor in these impacts when they decided to keep the majority of us at home and forcibly shut down thousands of businesses and schools? Or did they, facing a new viral disease, panic at the problem right in front of them in the face of endless criticism in the media?
When UK prime minister Boris Johnson declares that he does not want a second national lockdown, viewing it as akin to a 'nuclear deterrent', it is worth asking if even the first lockdown has been worth it. When the lives 'saved' may, in many very old people's cases, simply have been deaths briefly postponed, the balance between the putative benefits of lockdown and the damage it has caused looks even worse. We should make sure that such illiberal policies are never repeated.
To enquire about republishing spiked's content, a right to reply or to request a correction, please contact the managing editor, Viv Regan.