We need to chill out about masculinity
Those who want to 'liberate' us from masculinity often want to swap one set of rigid norms for another.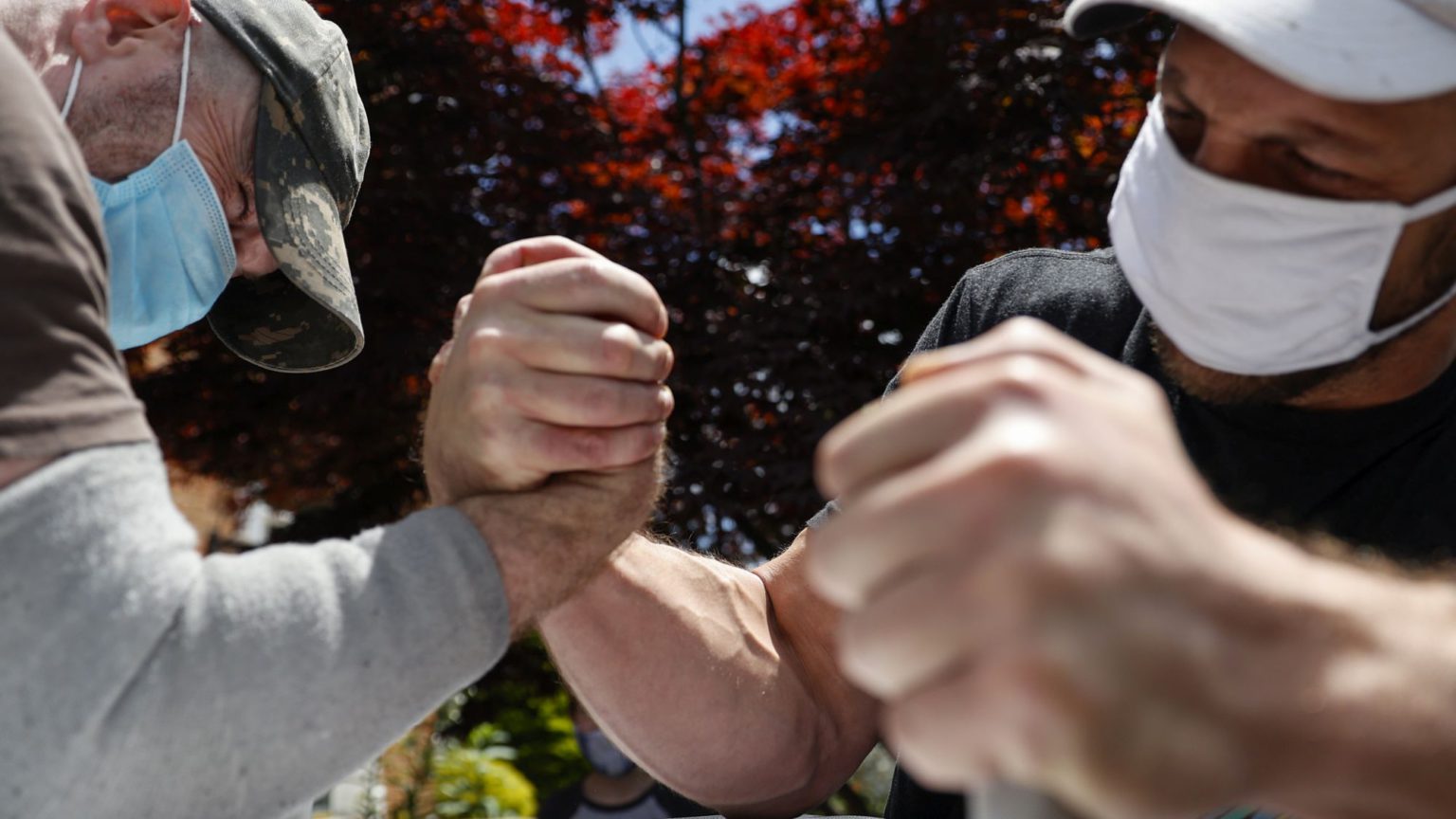 There is a concerning undercurrent in contemporary discussions of masculinity.
For decades, feminists rightly argued that our societies developed patriarchal structures which produced and reinforced specific gender roles. One of the greatest contributions of feminism has been slowly to free us from certain expectations about what men and women should be.
But there are areas in which feminism has itself become too rigid in this regard. Some feminists, for example, have difficulty accepting that some women actually want to be housewives and homemakers – and that that is totally fine. We are now seeing the equivalent of this in relation to men.
'Toxic' and 'fragile' masculinity have arisen as the gender counterparts to 'white privilege' and 'white fragility'. The implication of these terms is that, just as the un-woke white man or woman is an obstacle to progress, so the heteronormative, stereotypically masculine man is an unhelpful hangover from the intellectual and political dark ages.
Masculinity is the subject of a new exhibition at the recently reopened Barbican Centre in London. Titled Masculinities: Liberation through Photography, it comprises a large number of photographic and film artworks and projects in an attempt to demonstrate 'how masculinity has been coded, performed, and socially constructed from the 1960s to the present day'.
It's a good way to spend an hour or two. The exhibition raises some fascinating ideas, highlighting how expectations of masculinity have varied between different cultures and over time. It explores links between gender and countercultures surrounding sexuality and race. In part it reflects the work of people like sociologist Raewyn Connell, who has argued that rather than there being a clear-cut popular image of the masculine man, masculinity is a changeable – and malleable – thing.
But this important point is partially lost, both in this exhibition and in the broader debate around masculinity. There is indeed no single, approved version of masculinity to which everyone must aspire – most (or at least many) versions of it are valid. Contemporary discussions of masculinity, however, often urge men either to conform to a specific 'acceptable' version of masculinity or to ditch it altogether.
Some of the artworks in this exhibition seem oddly out of place. Two separate photographs of men urinating strike a strange tone in an exhibition presenting masculinity as constructed: it is hardly by choice that men must urinate and do so in a different way to women.
Meanwhile, other pieces seem to be setting up a kind of strawman of traditional or 'toxic' masculinity. One example is a film by artist Richard Mosse, which features members of a college fraternity in the US. In it, the men attempt to out-shout each other, the winner being the one who can shout for the longest time.
On the face of it, this seems crass and immature behaviour from the students. But when you read the description, you find that the artist actually asked the men to perform in this way, offering to film them if they would take part in a shouting competition, and promising a keg of beer to the winner.
There are some problematic parts of 'frat culture' in the US. But by getting these frat boys to perform in a certain way, effectively getting them to conform to a version of masculinity he seeks to reject, Mosse undermines the honesty of his piece. Far more effective, in this exhibition, are the photos of real-life frat parties.
The exhibition as a whole is thought-provoking, and makes some important observations. Masculinity is, at least partly, constructed. Likewise, modern-day analysis of 'toxic masculinity', like that of 'white privilege', does have a kernel of truth to it. Just as it is true that white people in the West experience far less racism than non-white people do, we all know men who behave in inappropriate ways.
But the all-consuming cry of white privilege often becomes, in the end, reductionist – neglecting the experiences of poor white people by lumping them together with rich white people. And so too does present discourse about toxic masculinity, which ends up forcing people into categories that do not fit. It ends up prizing those who challenge traditional notions of masculinity over those who embody those norms comfortably. The point is, or should be, that both are fine ways to live your life.
Such black-and-white thinking often leads to the condemnation of the majority simply because it is the majority. Though it is important to critique established thinking and ways of life, the majority should not be attacked just for being broadly conventional.
Men and women should be free to live their lives as they choose. But just as we shouldn't impose preconceived ideas of masculinity or femininity on people, we shouldn't impose a preconceived idea of 'liberation' on them, either.
Paddy Hannam is a spiked intern.
Picture by: Getty.
To enquire about republishing spiked's content, a right to reply or to request a correction, please contact the managing editor, Viv Regan.