What should we do about the tech giants?
We can rein in the Facebook / Google duopoly without regulating users' speech.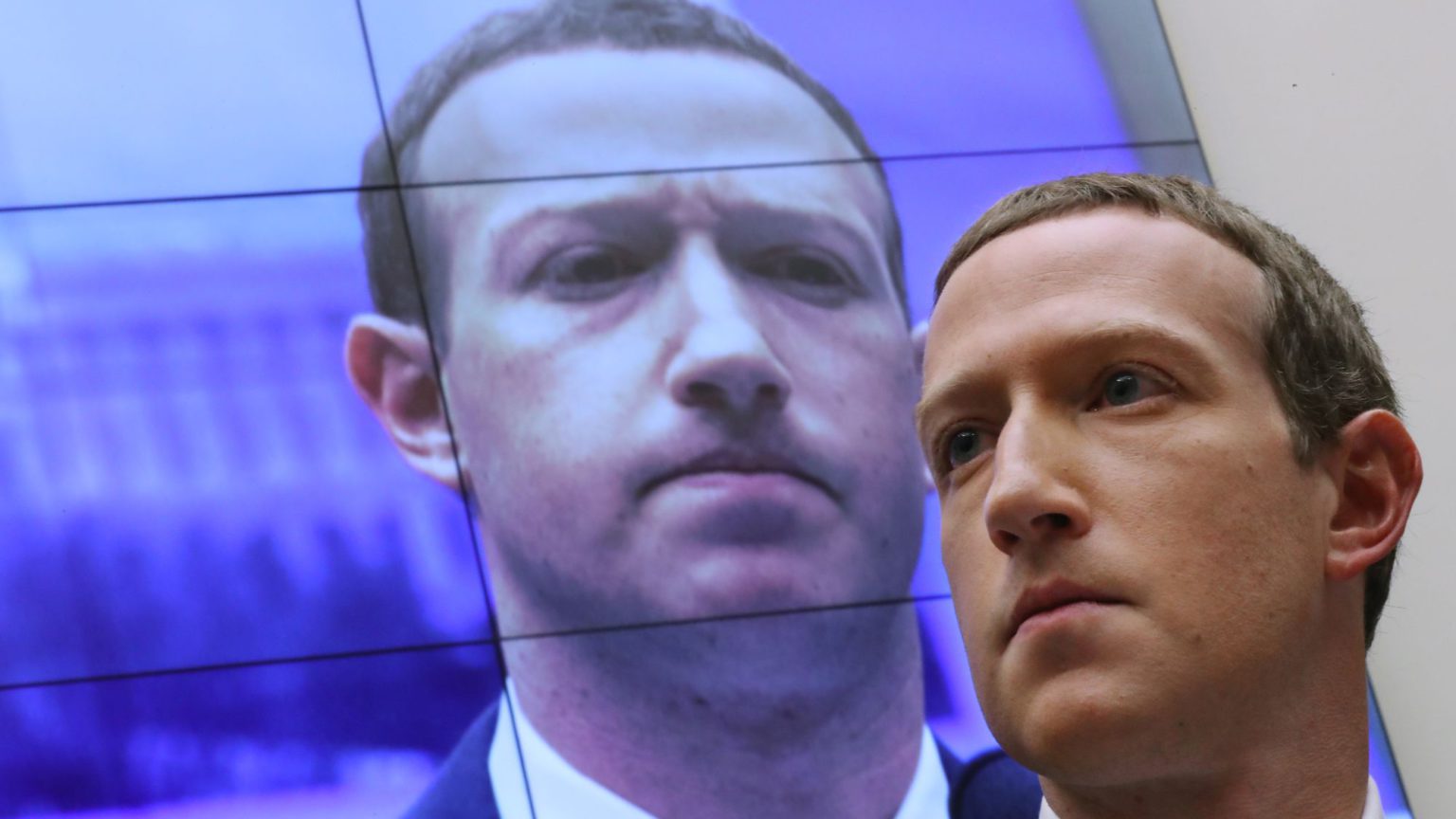 Yet another government report, this time from the Competition and Markets Authority (CMA), has called on lawmakers to regulate the internet and big tech. The aim of the Online Platforms and Digital Advertising report, it seems, is to investigate the overwhelming dominance of Google and Facebook (and their data) in the digital-marketing world, rather than demanding a crackdown on what users can and cannot post, which is the focus of many previous reports.
Unlike those reports, however, this one has received little significant coverage. Yet it's a topic critical to the future of our media and culture, and, by extension, the health of our democratic exchanges online. UK media outfits, and local papers in particular, have been haemorrhaging thousands of staff during the coronavirus crisis, with some regions now left with just a quarter of the newspaper staff they had in 2005. But is regulation the answer and should we trust the government and a proposed new 'Digital Markets Unit' to improve the internet and our media?
Many sensible people have warned against those with grand ambitions to police cyberspace. In recent years, there has been the ludicrously naive 'online harms' agenda of Theresa May, which still presents a threat to free speech today. Two years ago, Damian Collins produced an anti-Brexit 'fake news' report, which, thankfully, seems to have been buried by the Boris Johnson administration. And from the EU, we have its new copyright directive, introduced last year, and the Digital Services Act (DSA), to be introduced later this year, which could threaten the viability of internet start-ups. Initially, the prior contained the laughably clumsy (and fortunately revised) 'meme ban', a 'link tax', as well as the sinister-sounding 'upload filter'.
These recent pushes to crack down on 'harmful' and 'offensive' speech and the sharing of copyrighted material have, largely, been digital rehashes of arguments already fought out in the real world. But the dominance of two totemic Californian tech firms over the advertising revenue which once supported much of the UK's news, publishing and even arts industries, is a completely new challenge which needs new solutions.
The newspaper industry, in particular, has been made almost completely financially unsustainable in just a few decades. Partly, it's because citizen journalists have been empowered by technology and establishment journalists have been too slow to catch up. But the new CMA report also says a whopping 80 per cent of the £14 billion of UK spending on digital ads last year went to Google and Facebook. Google has a more than 90 per cent share of the search-advertising market in Britain, while Facebook controls more than 50 per cent of the display-advertising sector.
Both Facebook and Google also use their dominance to suppress rivals and consumer choice. The authors explain how they 'use default settings to nudge people into using their services and giving up their data – for example, Google paid around £1.2 billion in 2019 to be the default search provider on mobile devices and browsers in the UK, while Facebook requires people to accept personalised advertising as a condition for using their service'.
To anyone in the newspaper industry, the root of the problem is clear. Where once people would place everything from lonely hearts to jobs adverts in newspapers, now the vast majority of them, and the fees they generate, go online. And even when firms do pay for ads on newspaper websites, they are much less valuable than ads posted on Facebook, because lowly locals and even big nationals cannot target the ads with the same chilling precision as Google and Facebook, which hold unrivalled amounts of data on almost all of us – unlike anything in human history.
There is a deep structural problem with the news. This problem is not 'fake news' from Russia or lecherous tabloid headlines polluting our minds and politics. The problem, so often, is simply one of resources. News no longer pays. Young reporters, many on less money than manual workers, are forced to churn out up to 10 clickbait articles a day with little chance to research or get out in the field and actually report.
This injustice is particularly infuriating for journalists as many of their stories are the very reason people visit websites like Facebook or search for things on Google. Most people now get most of their news on Facebook or via Google and these websites are eating up all of the revenue, leaving little for the people actually writing the stories. The EU's link tax also aimed to address this issue, but at first it lumped in small websites with Google, so they would be charged for even sharing their sources and had to be redrafted.
In the new CMA report, there is the usual authoritarian-sounding talk of 'enforc[ing] a code of conduct' on the tech platforms, but also some quite good ideas. There is a recognition, at least, that marketplaces need a degree of competition and a realistic entry point for startups so they can remain healthy and independent without the constant interventions of a paternalistic regulator.
It recommends, for example, a new law potentially forcing Google to open up its data to allow rival search engines and ad providers to use the information, study it, and compete. It also calls for Facebook's apps, such as WhatsApp and Instagram, to be made to work more smoothly with competing and new social-media sites. The result of this could be to drive innovation in a market which has been drained of almost all competition due to takeovers such as Facebook's purchase of Instagram.
More search engines to use, more platforms to speak on and more, better-funded news websites to read can only be a good thing. If this really is the aim of the proposed laws, there could be a spreading of power in how they are enforced.
Some will argue that the data held by tech giants is their intellectual property, and when the state forces them to give it away it lessens the incentive for private companies to innovate in the future. But data is not like other commodities. Many of us give it away unknowingly or even unwillingly to the tech giants, with no appreciation of how valuable and powerful it is. And the current monopoly status of these firms will make this scale of data collection hard for other companies to replicate.
It cannot be right that many once proudly independent British local papers have for several years now needed grants and gifts from Facebook to keep them afloat. Such handouts look – to me at least – like a public admission from Facebook that it is the very reason these papers are struggling. Either way, making papers sustainable businesses again with diverse income streams and not dependent on the charity of Mark Zuckerberg is surely desirable.
It's also not right that Google algorithms control so much of the news we all read, and that Google is so powerful it can nearly kill news websites in an instant by withdrawing ad revenue for ideological reasons – as it has done during the Black Lives Matter protests.
This new report is long and complex and its suggestions need to be heavily scrutinised before it results in any laws. Those calling for the CMA, an unaccountable regulator, to make changes immediately are misled. But ministers should at least consider action in this area. The Google / Facebook duopoly needs to be taken on.
Liam Deacon is the Brexit Party's former head of press.
Picture by: Getty.
To enquire about republishing spiked's content, a right to reply or to request a correction, please contact the managing editor, Viv Regan.