Home abortions should continue after lockdown
Relaxing the rules on abortion pills shouldn't be just a temporary measure.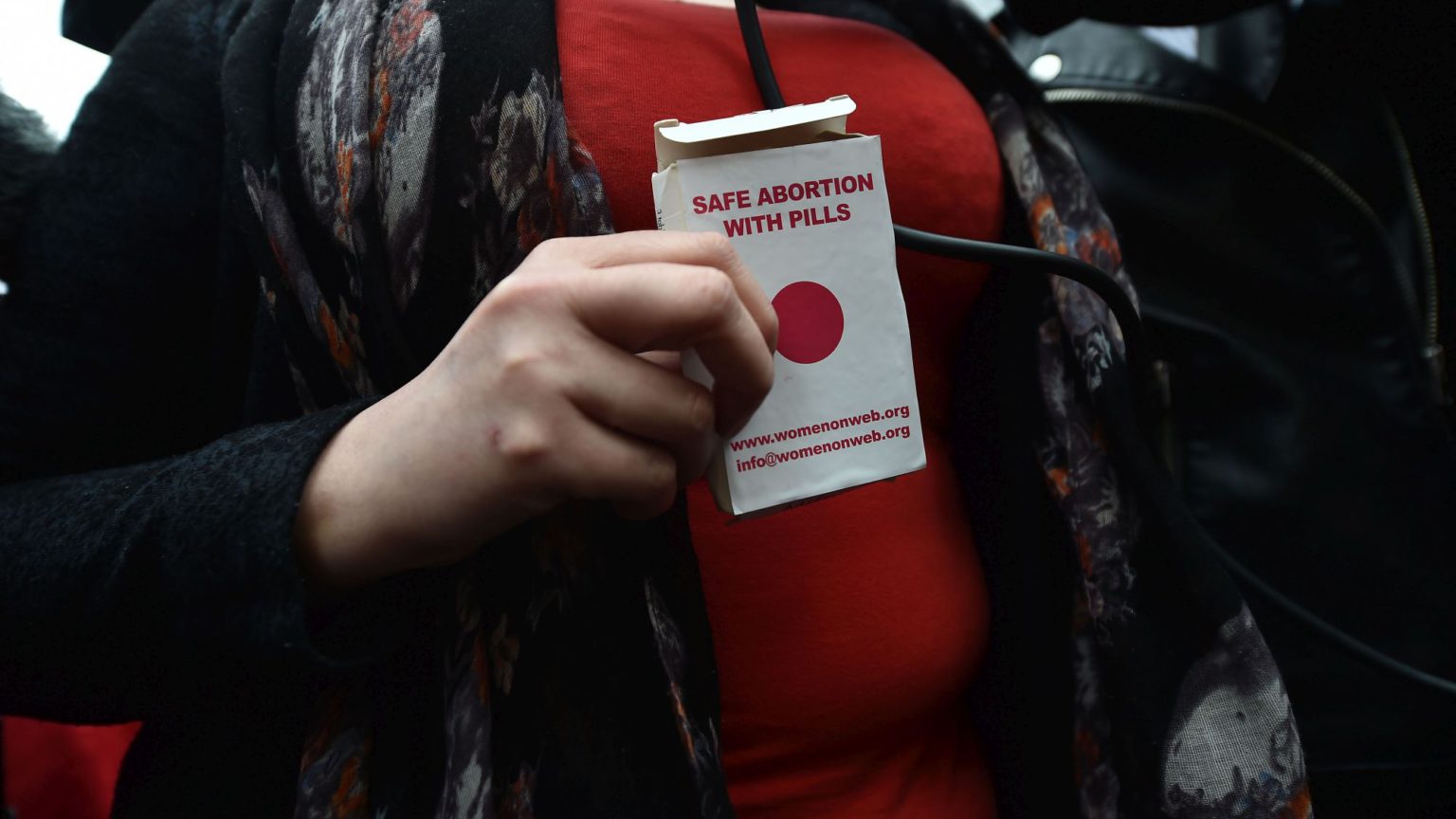 The Covid-19 pandemic has called into question many things about the way we live and work. And in some cases, the negotiations people have had to make with the restrictions of lockdown have revealed opportunities for positive change.
Abortion care is one of these areas. Thanks to the need to limit contact time between doctors and patients, the government has permitted Early Medical Abortions (up to 10 weeks) to be carried out at home. This procedure involves taking two pills, 24 to 48 hours apart. Before the pandemic, women were required to take the first pill in a licensed clinic in the presence of a healthcare professional, while the second dose could be taken at home. There is no medical necessity for this – it is simply a legal requirement.
However, after making a hash of the announcement of this welcome development for women (there were two u-turns on the decision in the space of a few days), the government insisted that the relaxing of the rules around where a woman can ingest an abortion pill were only temporary. As lockdown eases, pro-choice campaigners must make the case for telemedicine in the case of early abortions to continue.
Labour MP Diana Johnson – backed by a long list of medical professionals and expert bodies – tried to introduce a new clause into the Domestic Abuse Bill currently making its way through parliament to ensure that women in abusive relationships can continue accessing early abortion care via telemedicine after the lockdown measures are lifted. A victim of domestic abuse is often unable to act or move freely without fear of violence and so travelling to a clinic to access abortion services confidentially can prove impossible. A second pro-choice clause was introduced to repeal sections 58 and 59 of the Offences Against the Persons Act, decriminalising abortion up to 28 weeks.
Both attempts have somewhat failed – clause 28 was retracted for fear it wouldn't pass, and clause 29 was rejected by the speaker because it was deemed not relevant enough to domestic abuse to fit within the scope of the new bill. However, the government has promised a public consultation on whether the lockdown measures around telemedicine should be made permanent. This is a real opportunity for pro-choice campaigners to make a lasting change to abortion rights. There have been several heroic attempts by MPs like Johnson and others to introduce legislation which could give women the freedom to determine what choices they can make about their own bodies. Almost all have been previously pushed aside or shot down by a government that is clearly nervous about having a debate about bodily autonomy.
When opportunities like this arise, we must aim high. It's true that women suffering from domestic abuse and violence are less likely to be able to get to a clinic for an early abortion without risking their safety. But all women should be able to access abortion services without the need to prove that doing so would mean risking their lives. It's easy to forget that most abortion services take place in separate, licensed clinics, meaning that many women living outside of cities might find it difficult to make the journey to a clinic for early abortion care. It's also true that some women can experience cramps and even bleeding after the first pill is taken. The British Pregnancy Advisory Service has often pointed out that some of their clients report beginning their abortions on the train or bus home. Allowing women the freedom to access safe and legal medication in the comfort and safety of their own home is a no-brainer – whether they are victims of abuse or not.
And we shouldn't stop at simply tweaking the practicalities of where women should be allowed to make decisions about their bodies and pregnancies. This pandemic has posed a challenge to the country – to come up with a 'new normal' for society. Those of us who believe in women's liberation should make bodily autonomy a central demand for this new world. As women, we are still bound by archaic and illiberal laws which prevent us from enjoying the same freedoms as men when it comes to making decisions about our bodies. It's time for the provision of abortion to be decriminalised altogether.
To enquire about republishing spiked's content, a right to reply or to request a correction, please contact the managing editor, Viv Regan.