The creative industries need to get back to work
The arts are indeed essential – so why aren't they campaigning to reopen?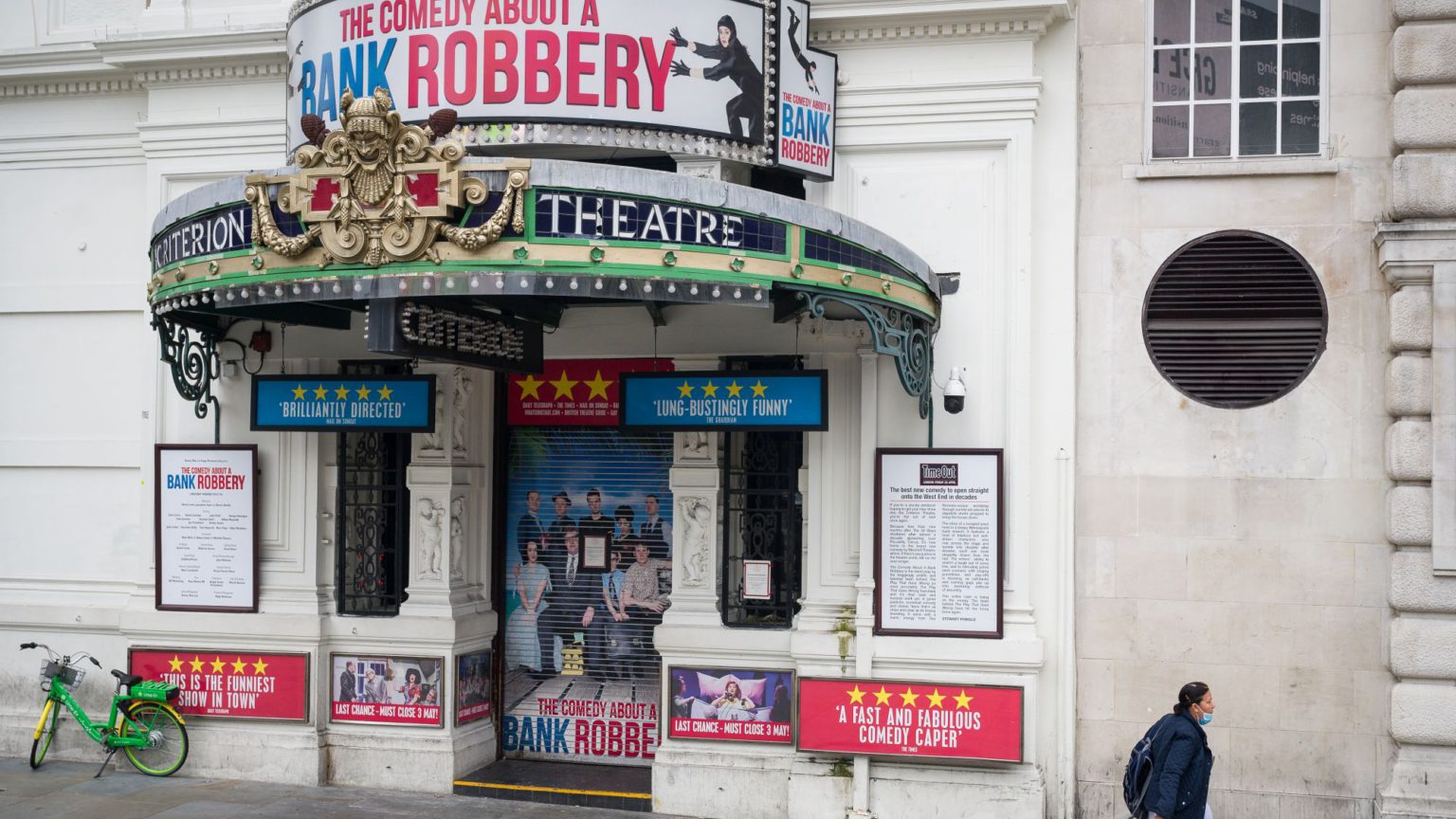 Theatre grandees are delighted at the news of the government's arts rescue package, with some £1.57 billion (that's £500million more than was expected) allocated to saving the creative industries. But what is the real cost?
The implicit bargain appears to be that theatres will receive the bailout on the understanding that they keep their doors shut for the rest of 2020 – thus extending the cultural lockdown for another six months. Minimum.
As someone who loves the theatre – and who has honestly missed it much more than pubs these last few months – I consider that a terrible capitulation. If the theatre really is an essential part of Britain's culture and economy, shouldn't it be demanding the right to reopen?
Instead, we have had the Young Vic's Kwame Kwei-Armah hinting he'll happily shut shop until April. Is theatre being bailed out here – or paid off? One of the Young Vic's more admirable projects has been its support for the Belarus Free Theatre, which has faced arrest and persecution at home. Can you imagine if it had accepted government cash to stay quiet?
It's odd that this discussion comes at a time when the government is quickly accepting the fact that Britain's economy needs to get back to normal soon, or risk permanently shrinking our prospects for growth. Yet much of the theatre world is still stuck in the early lockdown mentality, happy to support the very thing that is keeping them closed in the first place – ie, enforced social distancing.
Last week the Old Vic premiered a 'socially distanced' revival of its 2019 production of Lungs, in which Matt Smith and Claire Foy play a couple arguing over whether procreation contributes to global warming. Throughout the show (which costs up to £65 to watch online), Smith and Foy remained at least two metres apart at all times. Rehearsals even took place with a large stick between them.
But surely there's no need to do that? Aren't Smith and Foy at work? Which means that – even on a conservative reading of government guidance – physical distancing is only necessary if it doesn't compromise the job itself.
Now football has returned, for example, there has been no suggestion that players should maintain physical distance on the field. Likewise, no one would say that doctors' appointments can only be done at a two-metre distance. So why actors?
You might say that Lungs – a two-hander play built on separate monologues – lends itself to social distancing, and that's fair enough. But it also sets a precedent that theatres need to be 'responsible' with the plays they choose.
Instead of going out of their way to comply with the sillier aspects of lockdown, theatre bosses need to get tough on the idea of social distancing. That doesn't have to mean scrapping the concept altogether, but they should at least be asking for the kind of flexibility that is understandably granted to, say, public transport.
I have written before on spiked about how the larger theatres could easily provide social-distancing zones for those who are more vulnerable to Covid-19, or who want to follow the rules more strictly. Meanwhile, school groups, who face minimal risk and who will be travelling together anyway, can be packed like sardines elsewhere. The smaller theatres – some of which run at 50 capacity max – should be exempt from the distancing requirements altogether.
If the creative arts continue to go along with the government's assumption that they are inessential (and can be wound up at the first sign of danger) it could have disastrous consequences in the future
On the whole, the commercial players have been quicker to take up this battle. On a conference call organised by the government, Andrew Lloyd Webber reportedly interrogated public-health officials on why theatres couldn't be treated the same as the aviation industry. His point was a good one: no one has demanded that airlines uphold the two-metre rule at all costs. Neither are planes being forced to stay grounded until the pandemic is over.
Sir Cameron Mackintosh has also called on the government to come forward with a plan for reopening. Walk through the West End and you will see his point. Apart from theatres, the only other establishments still forcibly closed are casinos and strip clubs (even then I suspect you will be able to play roulette long before you can see a play).
I understand that theatres might be nervous about comparing themselves to essential services like public transport, but they have had no qualms about doing so in the past – particularly when making the case for state funding. Why go shy now? Lloyd Webber and Sir Cameron are right: Britain's creative industries need to get back to work.
Robert Jackman is a critic and writer with the Spectator.
Picture by: Getty.
To enquire about republishing spiked's content, a right to reply or to request a correction, please contact the managing editor, Viv Regan.