Don't turn schools into therapy centres
Remedial classes and lessons in overcoming trauma must not replace proper education after the lockdown.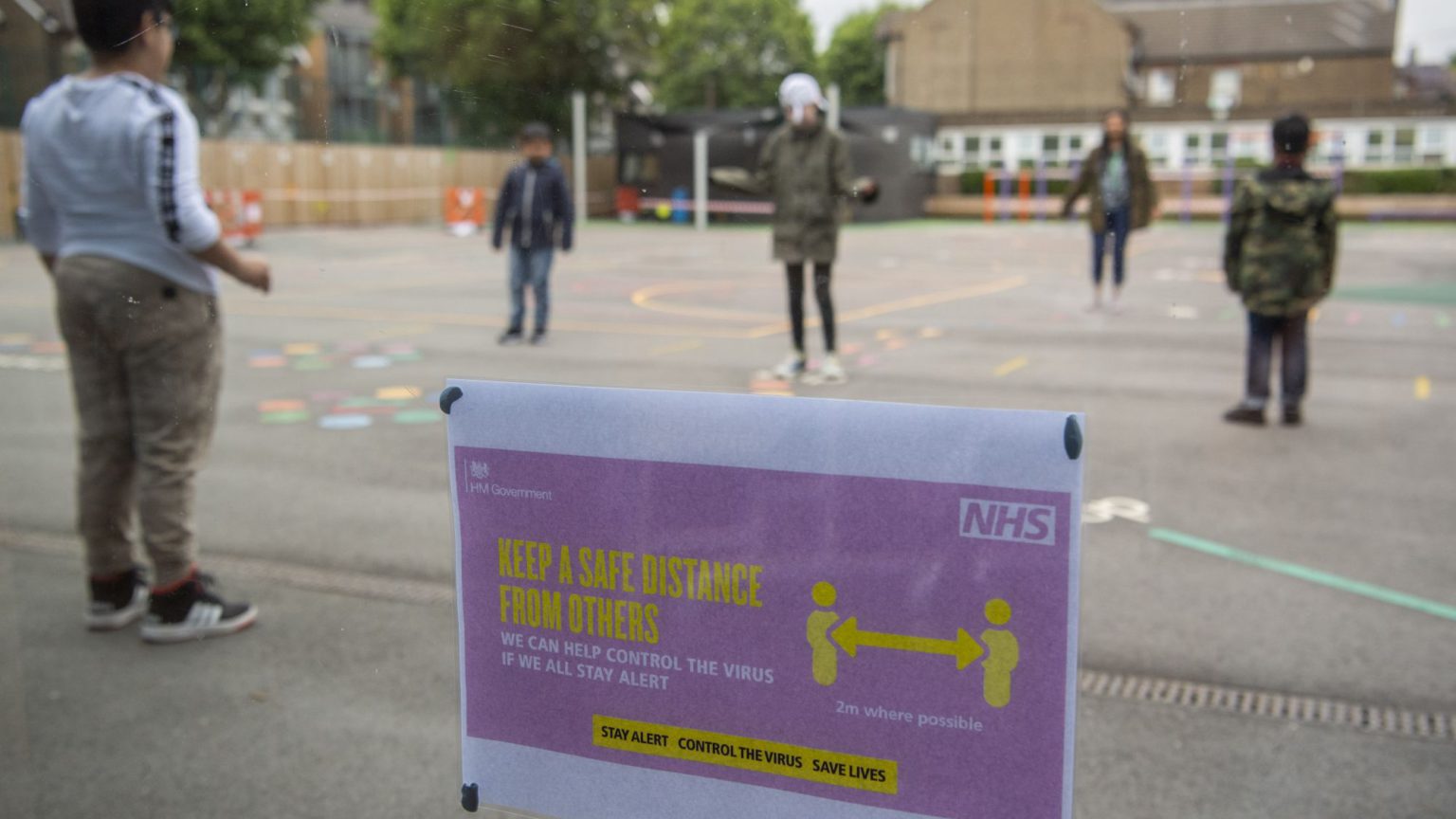 At last it seems as if all pupils might – just might – go back to school in September. Most children have had long months out of the classroom thanks to impossible government social-distancing regulations, intransigence from the teaching unions and the reluctance of some teachers and school leaders.
But before parents rush out to buy new school uniforms, it's worth reading the small print. In last week's big reveal, education secretary Gavin Williamson ordered children back to school but most definitely not back to normal.
Children will be put in class or year-group 'bubbles' and not allowed to mix with anyone in a different bubble. In practice, this means staggered start and finish times with a rota for break and lunch, no whole-school assemblies and no school trips. It also puts limitations on music lessons and school choirs. Perhaps most significantly, if one child in the bubble tests positive for Covid-19, then the entire bubble could be sent home to self-isolate for two weeks. If there are two or more confirmed cases, then the whole school could close for a fortnight. This on-again, off-again pattern could be repeated constantly for months on end.
Even if schools do manage to stay open for more than a few days at a time, it is unlikely to be for education as it is generally understood. As part of Williamson's plan, schools might teach a narrowed-down curriculum, focusing only on English, maths and science.
Sadly, this remedial work may well be necessary given how many school days have been missed. But, as I argue in my Civitas report, Covid Kids: The Response of Schools to Coronavirus, a catch-up curriculum should be time-limited and intensive – just for a few weeks, perhaps with longer school days. The aim should be clear: to enable children to get back to learning a full range of subjects – history, geography, art, music and languages – as soon as possible. But plans for pupils to take fewer exams next summer suggest this is no stop-gap measure.
Surely critics are lining up to denounce this impractical and impoverished return to education, right? Not quite. After doing all in their power to keep children out of the classroom for months on end, education experts do indeed have something to say about Williamson's plans. But far from being angry that pupils are being offered too little, too late, they want to see this limited commitment to teaching cut further. Labour's newly appointed shadow education secretary, Kate Green, has argued that, come September, schools should adopt 'a trauma-informed approach', which means swapping teaching for circle time and extra PSHE classes.
Some headteachers are on board with this therapeutic focus. Back in April, Karl Rogerson, the headteacher of a primary school in Birmingham, drew up a new timetable for when his pupils would return to class. Instead of extra lessons in English and maths, he planned to offer grief and anxiety classes as well as advice on how to be sociable. He argued that helping anxious children was as important as catching up on missed work because 'a generation may have been traumatised' by being locked in their homes. 'Children may need to be taught anew how to follow school routines, how to play again, how to hug each other once it is safe, and to use toys to cuddle if they feel worried.' Desmond Deehan, the executive head of two schools in south-east London, likewise said that a 'recovery curriculum' should focus first on mental health.
Many children have undoubtedly struggled through the lockdown. However, as those lucky enough to be back at school have found, what helps best with getting back to normal is doing precisely that: getting back to normal. That means a return to teaching subjects, not endless hours spent dwelling on coronavirus. It means leaving children alone to resume friendships, not micromanaging each interaction they might have. As one teacher explained to The Times: 'We had a whole personal social and health education recovery programme planned – and abandoned after a couple of weeks. The best medicine is to try our best to make things as normal as possible.'
Lockdown has shone a light on educational inequality. It soon became apparent that children at private schools and some high-performing state schools were getting a full timetable of interactive online lessons whereas the rest had to make do with the odd emailed-home instruction. The real danger now is that, come September, this inequality is exacerbated further when some pupils return to a full academic curriculum and others get remedial classes combined with therapy-inspired lessons in overcoming trauma.
No child demanded lockdown. No child petitioned for playgrounds to be shut, swimming pools to be closed and out-of-school activities to be stopped. Adults imposed isolation and social distancing on children, leaving them without friends or education. We now owe it to children to allow them to get their lives fully back to normal as quickly as possible. The education secretary urgently needs to pop his beloved bubbles, drop all requirements for children to practice social distancing, and insist not just that schools reopen but also that they take education seriously.
Joanna Williams is director of the Freedom, Democracy and Victimhood Project at Civitas. Covid Kids: The response of schools to coronavirus is free to download.
To enquire about republishing spiked's content, a right to reply or to request a correction, please contact the managing editor, Viv Regan.