Don't socially distance young people
A post-lockdown social-distancing regime could do serious harm to children and teenagers.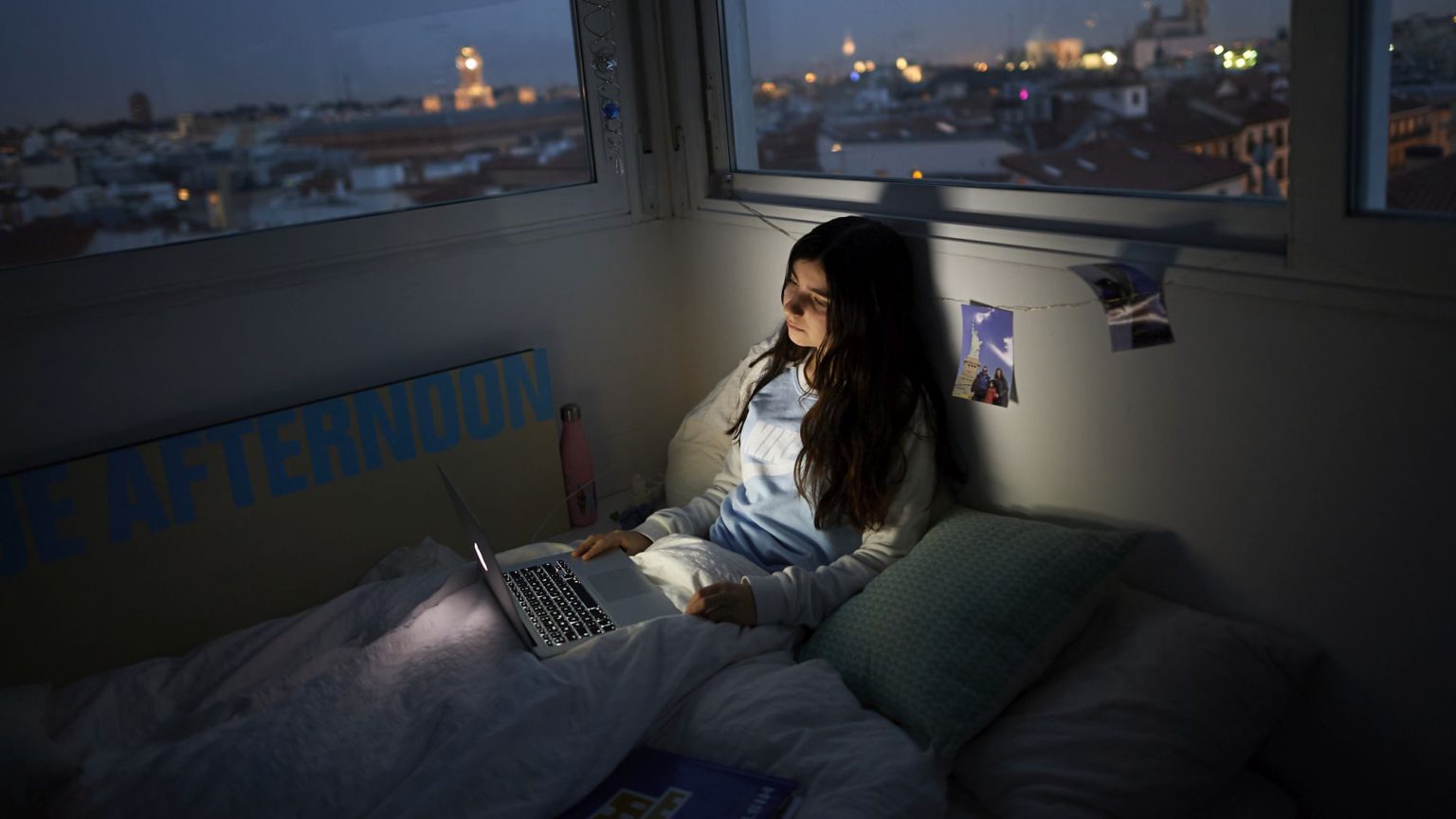 'Can I touch your knee?' 'Can I place my left hand on your right breast?' The excruciatingly awkward conversations prompted by university consent classes demand not just satire, but criticism, too. Spontaneous interactions are turned into tortuous formal negotiations. In the process, young people are taught to view themselves and each other as either potential rapists or victims-in-waiting. But if asking permission to kiss is awkward, imagine a world where people have to ask 'Can I move within two metres of you?', or 'Can I see you without a face mask?'.
In the UK, it seems we have now passed the peak of the coronavirus epidemic. Discussions are underway about how and when to begin the process of lifting lockdown restrictions. We've been primed not to expect a sudden return to business as usual, but a gradual shift towards a 'new normal'. This is likely to mean that although some shops and workplaces may reopen, social distancing will be the order of the day for a long time to come.
The practical consequences of this are enormous. Many people will still work from home. Those who go into offices may find desks rearranged so colleagues sit back-to-back rather than facing each other. Access to public transport will be limited. Pedestrians may be funnelled down one way streets. Perspex barriers will continue to separate shoppers from cashiers. Bars, restaurants and nightclubs are unlikely to reopen any time soon. Jostling with others at a gig or football match will remain memories for now.
Education will also be very different if schools and universities reopen, but social distancing remains in place. At present, it's hard to imagine 200 students crowded into a lecture theatre or people working closely side-by-side in a library. Getting children to keep two metres apart from each other at school is virtually impossible to enforce. Assemblies and most forms of PE will be ruled out. Buildings will have to be repurposed so children go in and out through separate doors, walk in only one direction down corridors, and sit individually at widely spaced desks. The school day will have to be fundamentally altered so that different groups of children attend on different days, start and finishing times staggered, lunch and break times segregated and monitored.
We need to ask what the cost of implementing such measures will be. Of course there will be a financial hit for businesses that need a high customer turnover to remain viable. Public transport will become prohibitively expensive if trains and buses can only run at 20 per cent capacity. Universities are worrying about the cost of international students staying away, but there will be an educational cost, too. Teaching methods will have to change. If lecturing in person to large groups of students is not possible, will lectures be delivered online? Or will they be abandoned all together – as some in higher education have long been agitating for? For school pupils, group work will be difficult. Will children sit in rows and only work individually?
Above all, there are social and emotional costs to the long-term enforcement of social distancing, particularly for children and young adults. Forming friendships and starting relationships will be far more challenging if private, face-to-face conversations are made near impossible. Going to pubs, clubs and festivals, smoking, drinking and having sex are all rites of passage that will be delayed for a generation coming of age in an era of social distancing. Deciding what clothes or music you like and, more fundamentally, what type of person you want to be takes place through interaction with others.
Having to ask permission to move to within two metres of someone sounds like a scene from a dystopian novel. But the theory – if not the practice – of social distancing has been guiding children for some time now. Parents have been urged not to force children to kiss and hug grandparents. Some nurseries and infant schools have 'no touch' policies that forbid physical contact between adults and children and, in some cases, between children themselves. This sparked alarm when young children got sunburnt because no adult would administer sun cream. Some schools go so far as to have a 'no best friends' rule. Under new guidance on relationships and sex education, children learn about consent in an 'age appropriate' way. Junior schoolchildren will be taught the concept of consent, perhaps using the analogy of a cup of tea or a slice of cake. For older children, lessons on consent are situated more firmly in the context of sex and relationships and the ask/don't touch message is reinforced each year, until a students' union officer takes over upon arrival at university.
Young children have been taught to be suspicious of physical contact with other people, and social distancing now reinforces the message that touching, or even getting too close to others is, at best, problematic and at worst something to fear. The aim in both cases is a world where all interactions with others are tightly regulated and controlled; a world where we construct boundaries around ourselves, either physical or mental, for our own protection and the safety of others. What's lost in this sanitised world is spontaneity, the warmth of genuine human emotion, the privacy of a relationship and – above all else – the possibility of intimacy with others.
We need to lift the lockdown and get schools, universities and public life back open as soon as possible. But when coronavirus is under control we badly need to push back against social distancing and make sure practices put in place now do not become a 'new normal'. For children and young adults, this means unpicking some of the fear of others inculcated by our obsession with consent. The least we can do for children kept at home for so many weeks is to allow them the freedom to carve out intimate relationships for themselves.
Joanna Williams is a spiked columnist and director of the think tank, Cieo.
To enquire about republishing spiked's content, a right to reply or to request a correction, please contact the managing editor, Viv Regan.