Trans dogma is based on junk science
But that hasn't stopped all of our institutions from embracing this regressive movement.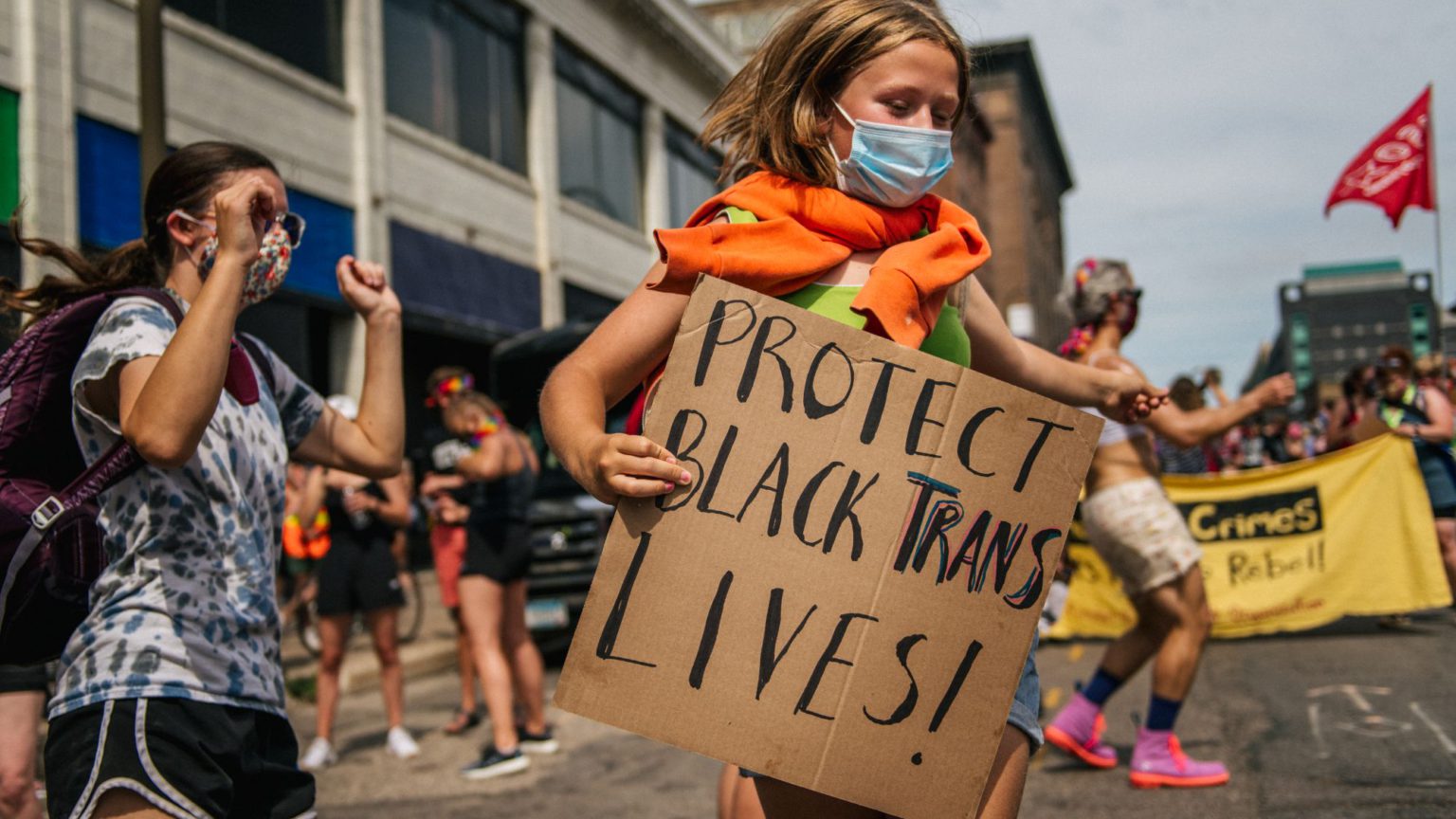 Now that we are in the throes of a global pandemic, it has been fascinating to see who gives weight to science and who does not.
For instance, Extinction Rebellion (XR) alerted members earlier this spring that because of Covid-19, it would 'follow advice from scientists and doctors' and not organise mass public gatherings until a later date. Fast forward to this week, however, and you can see XR's willingness to take science into account shifts radically in the context of transgender ideology:
'We do not believe that the existence of trans people, or the clearly documented oppression and abuse they experience is a topic that should be up for debate. Trans women are women. Trans men are men. Non-binary and all other gender expressions which do not conform to the gender that person is assigned at birth are valid, legitimate, and true.'
I was taken aback by the anti-scientific nature of the statement, though I was not at all surprised. In the years I have been writing about trans-rights activism, I have had to wade through streams of pure unadulterated sophistry coming from this movement and its supporters.
Even though this identitarian movement represents a tiny sliver of the population, it has been successful in exerting enormous influence on our institutions, including international NGOs, the UN, policymakers, media, local and national governments, and private corporations. It has been encouraging them all to promote patently anti-science rhetoric. This also includes the naming and shaming (and firing) of anyone who states the scientific fact that men are not women.
Even the NHS has caved in. It now has a section on its website dedicated to the entirely unscientific category of 'gender identity'. The NHS even conflates the terms 'transgender' and 'non-binary'. Both of these terms are opaquely defined because they each rely on the slippage between the idea of 'normal' and 'gender diversity'. The NHS even couches its advice within the language of belief: 'We now believe that gender identity is on a spectrum, with male at one end, female at the other and a "diversity' of gender identities in between. These can include male and female, non-binary or even agender (no gender).'
The NHS's specialist service, the Gender Identity Development Service (GIDS), provides treatment for children and adolescents. But there is no clear evidence that there is such a thing as 'gender identity' &#8211 the term comes from gender studies and the humanities, not medicine. Gender is merely a stereotype or a social construct.
The problem is that gender here is determined by diagnosing people's feelings in relation to the clothes they wear and how they conform to rather conservative tropes for what makes a man or a woman. The NHS criteria for determining gender dysphoria relies entirely upon social stereotypes where girls are likeable, boys are assertive, and so on.
Take a look at this gender-role test, which seems to rely entirely on the stereotypes of women and men from the 1950s, and you might begin to understand why so many women, gay men and lesbians are concerned about the encroachment of a movement which promotes these stereotypes and medicalises children on this basis. Treatment for gender dysphoria starts to look something like gay-conversion therapy. Added to this is the fact that more than 40 clinicians have left the NHS's GIDS clinic over the past three years alone due to serious concerns over the safeguarding of children in their care.
And while the trans lobby has successfully medicalised gender, it has simultaneously pushed the idea that biological sex is merely a social construct. This has dangerous consequences.
Since 2018, Cancer Research UK has promoted its cervical-cancer screenings not to women but to 'people with a cervix'. Similarly, Public Health England (PHE) wants us all to know that it thinks men can have cervixes, too. So even in cases where biological sex is a question of life and death, PHE sees trans inclusivity as a priority, while anything targeted at women is deemed exclusionary. But the reality is that aiming screening campaigns at 'people with a cervix' is what is truly discriminatory. Many women will simply not understand that they are the target audience of calls to get tested since, according to polls, nearly half of all women don't actually know what a cervix is.
Here are some of the other anti-science claims made by the trans movement: that there are pink and blue brains (which has been thoroughly debunked); you can have a 'biologically female penis'; that men can get pregnant; and that sex is a spectrum (humans are sexually dimorphic – even people born with intersex conditions are still either male or female).
More bizarrely, according to Adrian Harrop, a trans activist and NHS GP, transgender-identified males are 'women' but biological females are 'cis women'. It is claims like this which have led many feminists to conclude that the trans movement is attempting to naturalise men as the 'real' women, which would create a sub-category of women to encompass actual females. To be considered a real woman seems to require the validation of men.
There is some good news, however. Last week, BBC Woman's Hour reported that much of the language on the NHS website around 'gender dysphoria' has been reworded to more accurately reflect science. One major change was that the NHS no longer states that puberty-blockers like Lupron are 'reversible' since there are few studies on their long-term physical or psychological effects. What is known from trials of hormone-blockers in sheep is that it 'is associated with permanent changes in brain development'. For the study's authors, this 'raises particular concerns about the cognitive changes associated with the prolonged use of [hormone] treatment in children and adolescents'.
References to trans children committing suicide have also been removed from the NHS website. The threat of suicide was used to frighten parents into submitting their child into harmful treatments. The site no longer equates 'gender identity' to having specific interests as a young child – such as wearing 'typical boys' or girls' clothes', or disliking 'taking part in typical boys' or girls' games and activities'. The NHS also no longer claims that sex can be changed. The new phrasing is as follows: 'Some people may decide to have surgery to permanently alter body parts associated with their biological sex.' After years of kowtowing to the gender lobby, for the NHS to even use the term 'biological sex' feels revolutionary.
For over a decade the trans lobby has been successful at promoting anti-science hokum as truth. And it has promoted regressive and conservative notions of gender in the process. It's time to speak up against it.
Julian Vigo is a writer and academic.
Picture by: Getty.
To enquire about republishing spiked's content, a right to reply or to request a correction, please contact the managing editor, Viv Regan.