The great BLM backslide
Footballers and politicians have finally realised that Black Lives Matter isn't just about racism.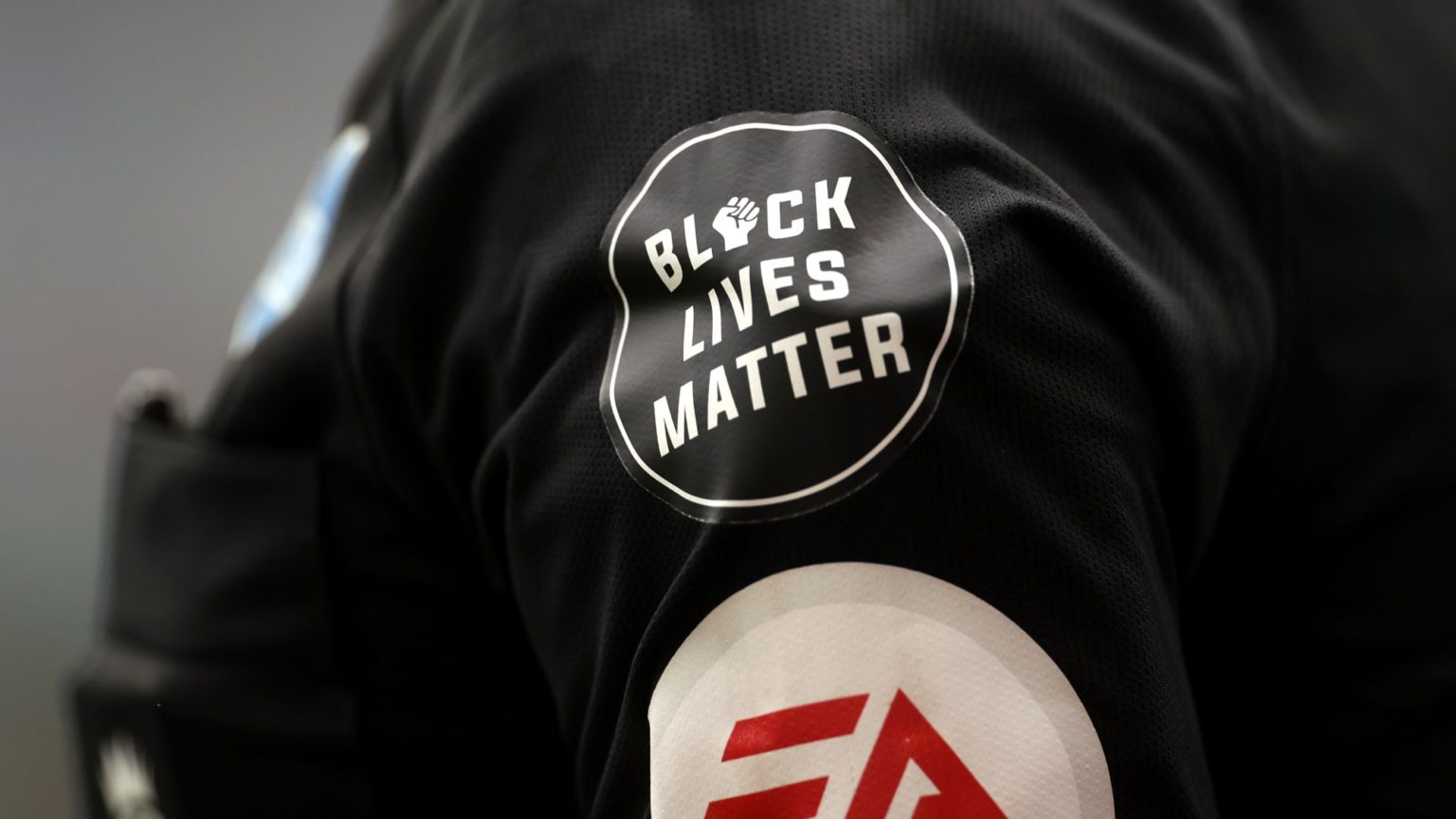 Prominent organisations and figures have belatedly realised BLM is not simply reducible to its most well-known slogan and are distancing themselves from the movement.
Football is leading the reverse ferret. Sky Sports pundits Jamie Redknapp and Patrice Evra have stopped wearing BLM badges when appearing on the platform.
It is not clear if the change results from a liberalisation of Sky Sports policy on BLM, or from a change of heart among the pundits. Former player Matt Le Tissier said Sky had previously asked him to wear a BLM badge on air – but the network said it was for individuals to decide.
The Premier League has also felt the need to make the clarification that it does not 'endorse any political organisation or movement'. This comes after it very publicly backed BLM – players' names on the back of matchday shirts in recent weeks have been replaced with 'Black Lives Matter'.
Starmer was then met with consternation from the UK wing of BLM, which called him a 'cop in an expensive suit', in a reference to his past job as director of public prosecutions.
Piers Morgan backed up Starmer, saying he supported the BLM protests but not some of the things the 'organisation' seeks to achieve. He described these as 'different things'. But this statement contrasts with Morgan's earlier statement that critics of BLM should simply 'educate' themselves.
Some prominent firms may be having second thoughts, too. McDonald's previously changed its Twitter name to 'Amplifying Black Voices', but has now reverted back to its more famous moniker. Black voices are loud enough now, it seems.
Even the BBC is now telling its presenters and staff not to wear any pro-BLM symbols on air. Only last week the BBC was pledging to spend £100million on diverse programming in response to the movement. When Britain's wokest broadcaster gets cold feet, you know something is up.
One reason for the collective about-face was a tweet by BLM UK about the Israel-Palestine conflict. But again, nobody should have been surprised by this.
In fact, it is remarkable it took as long as it did for people to realise what they were signing up for when they backed Black Lives Matter. BLM is not a simple campaign for racial justice. It is a movement pushing a highly politicised view of society's past, present and future. Those backing out now are showing that they failed to appreciate this – and that their support for BLM was conditional on it being an uncomplicated and fashionable cause.
In truth, though, the real nature of the movement was clear from early on, to anyone with the time or inclination to do a little research. Just over a week after the death of George Floyd, the BLM UK fundraiser page pledged to 'dismantle' capitalism. As far back as 2016, it called for prisons to be abolished. Yet anyone who drew attention to these proposals and criticised BLM for them was shunned, sacked or smeared as a racist. It seems a lot of celebrities and institutions were quick to jump on a trendy political bandwagon without doing their homework.
Lots of people were swept up by the initial wave of BLM enthusiasm, committing themselves to the cause without really thinking about what that cause was. More critical thinking and less virtue-signalling would have avoided this.
Paddy Hannam is a spiked intern.
Picture by: Getty.
To enquire about republishing spiked's content, a right to reply or to request a correction, please contact the managing editor, Viv Regan.