Can art survive woke culture?
Sky's bizarre film warnings show we no longer trust people to make or consume culture unattended.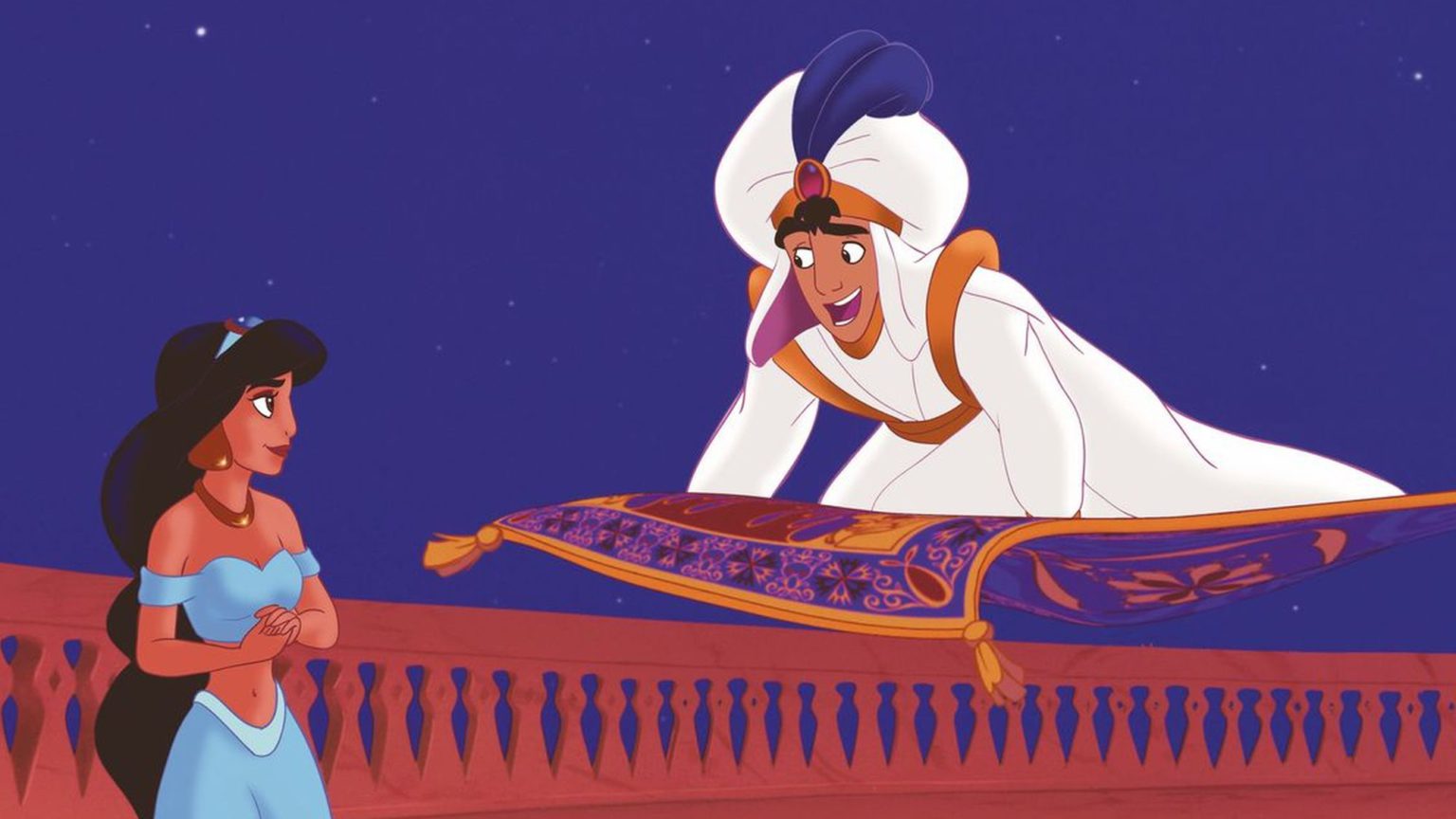 I don't want to speak too soon, but I think Sky just solved racism.
Sky Cinema has taken the brave step of adding warnings to old movies: 'This film has outdated attitudes, language, and cultural depictions which may cause offence today.'
This is Sky's genius workaround, a gesture of sacrifice to stave off the marauding woke mobs on their endless search for outrage, while not having to take down any of its content, nor do anything actually useful.
The strange message suddenly appeared on a range of classic, but now apparently hopelessly antiquated, films, including 1986's Aliens, 1985's The Goonies, and Disney's animated Aladdin, from 1992.
They even attached the new blurb to the 2019 live-action remake of Aladdin, starring Will Smith. This was of particular interest to me because I happen to have done a bit of work on the set of that movie, writing additional jokes with Will (as I now call him).
I don't know if any of my work made it into the final film, as I confess I have never watched it. And now it seems too much of a risk. The last thing I want is to be triggered by my own 'outdated attitudes' from just one year ago.
After all, I've grown so much since then. I have listened and learned, then unlearned, and educated myself so that I can de-educate myself, in order to subsequently re-educate myself (am I getting this right, internet?).
The message has since been removed from the 2019 Aladdin, so that film is presumably now safe to watch, yet it remains on the 1992 version — uplifting musical cartoons still being highly distressing to many.
These 'warnings', as well as the removal of various old TV shows we have seen recently, seem to go beyond corporate ass-covering and appear to be indicative of a much larger issue, namely the ongoing attack on art, and the whole idea of art, by the new woke ideology.
It is all somewhat reminiscent of the Soviet Union, where great writers like Aleksandr Solzhenitsyn and Daniil Kharms were jailed for spreading 'libellous speech' and 'defeatist mood'. Although we're not quite there yet, there is an echo of that anti-human, authoritarian tone in Sky's creepy prefaces ('outdated attitudes', 'cultural depictions').
These are amendments to movies that, if not quite on the level of the Russian literary giants, were certainly created by much greater men and women than whomever wrote this sad corporate copy.
We have essentially reached an impasse where art is no longer allowed.
It is this same cultural roadblock that recently forced Bret Easton Ellis to abandon the novel as his medium of choice and write a whole non-fiction book, called White, in which he argued for the primacy of the aesthetic over the ideological in any given work of art.
Ellis espouses a position which those of us who grew up in the 1980s and 90s took for granted; now it is seen as barely acceptable.
So many pop-culture classics from my childhood and adolescence would almost certainly not make it past today's woke censors: Paul Simon's Graceland (broke Apartheid boycott, plus cultural appropriation), Fight Club (toxic masculinity and alt-right dogwhistles), Brass Eye (absolutely everything).
We seem to have lost the basic sense of trust required in order to experiment in our art and know that it is all okay. And not only can we not experiment anymore, but anyone who committed that crime in the past must be dug up and desecrated just to set an example.
The erasing of beloved TV shows and Sky's bizarre decrying of its own roster of classic movies are capitulations to a movement that appears to be born entirely of negativity and destruction.
It is sometimes said by liberal-minded types that the answer to bad speech is more speech (an idea first expressed by progressive Democrat Supreme Court Justice Louis Brandeis).
Well, surely the answer to creations we find not to our taste is not destruction, but more creation.
We should not forget our human history of oppression and slavery in its many forms, but the answer cannot be to make us all slaves to ideology.
Yet that is what we are currently facing in a world of cancel culture, pervasive fear, and corporations pretending to care about social justice in order to sell you things.
Speaking of which, I'm off to write a complaint to Sky about the obvious symbolism of a genie of colour (blue) being forced to live in a golden lamp (capitalism) until the clearly Westernised hero can escape on a magic carpet (white flight) and finally allow the genie to be released (white-saviour complex).
And don't even get me started on the parrot.
Nick Dixon is a stand-up comedian and writer. Follow him on Twitter / Instagram / TikTok: @nickdixoncomic
Picture by: Getty.
To enquire about republishing spiked's content, a right to reply or to request a correction, please contact the managing editor, Viv Regan.