A glorious day for democracy
Four years ago today the British people voted for Brexit and changed the world.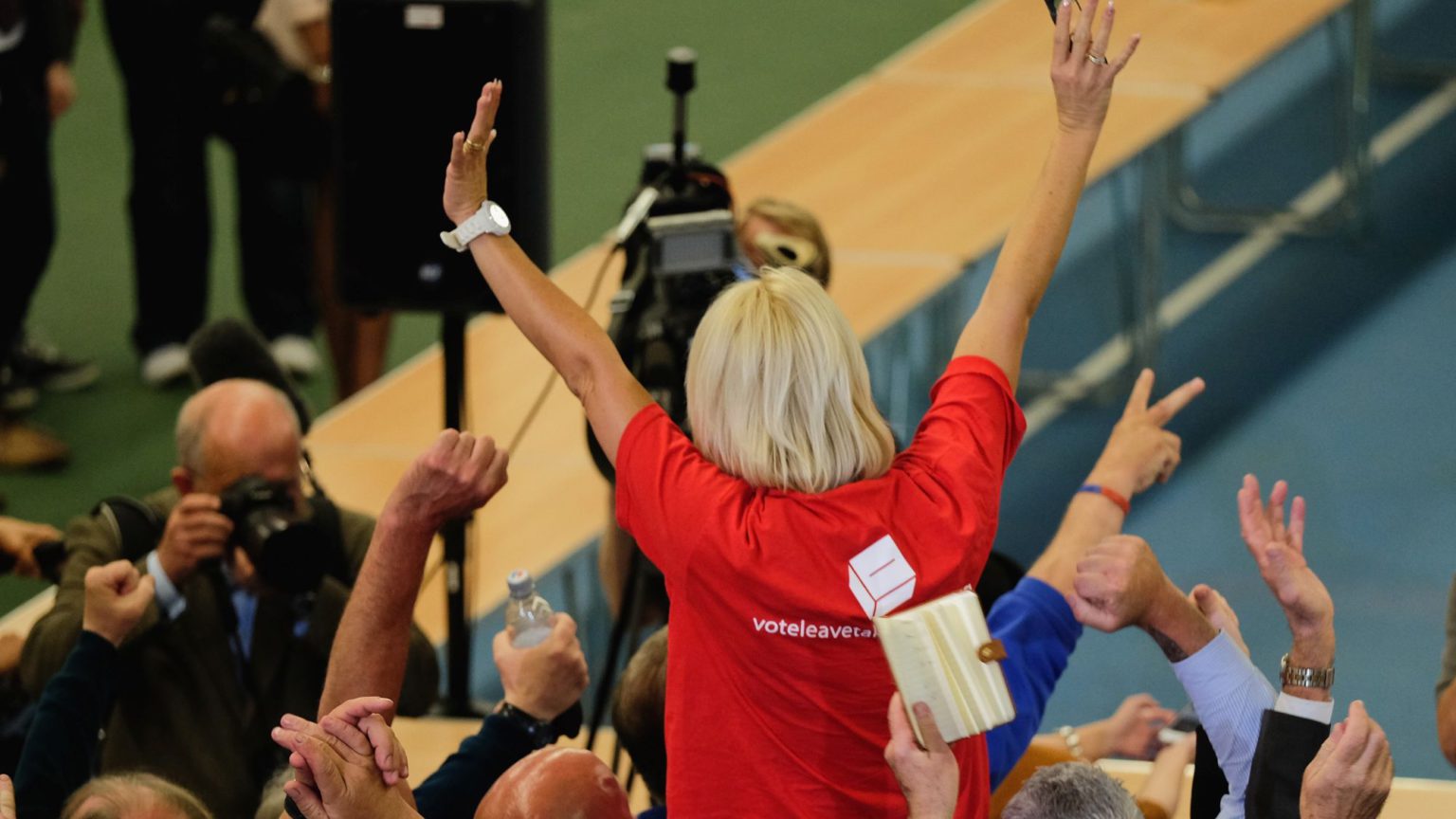 It was four years ago today. Four years ago that the largest act of democracy in the history of this nation took place. Four years ago when almost 34million Britons traipsed to voting booths to give their verdict on our membership of the EU. Four years ago that 17.4million people – the largest bloc of voters this country has ever known – instructed the government to take Britain out of the European Union. Or as a shaken David Dimbleby succinctly put it on BBC News in the early hours of the following day: 'The British people have spoken and the answer is: we're out.'
Even now, with everything that has happened since, it is difficult to overstate the significance of that ballot-box revolt. The army of elitist usurpers who have devoted much of the past four years to thwarting Brexit and keeping us in the EU against the people's will are entirely wrong when they say the vote for Brexit was an act of mass idiocy or ignorance that calls into question the idea of democracy itself. It was the opposite. The vote for Brexit was proof that democracy works; proof that enfranchising ordinary men and women a hundred years ago was the most sensible political decision the UK has ever made.
Brexit was the wisdom of the crowd in action. For years we were told by members of the liberal elite that ordinary people lacked the independence of mind to be genuine players in a democratic system. They were too easily hoodwinked by newspaper front pages and slavishly unquestioning of clever-sounding politicians. Brexit disproved all of this. Virtually every wing of the establishment implored us to vote Remain. The government, every mainstream political party, the education sphere, social media, celebrities, and the EU itself, of course – all said that 'Remain' was the only decent option and that all decent people would choose it. In response, millions and millions of people said: 'No.' They thought for themselves and acted on their beliefs.
The vote for Brexit was not only a democratic act in itself, in which millions of people took incredibly seriously the task at hand, rejecting the simplistic overtures of the pro-EU elites in favour of discussing the issue with work colleagues, family members, friends and strangers at huge political rallies. It was also a vote for democracy. It was a vote for re-establishing the central ideal of a democratic system: that the laws people are expected to live under ought to be made by institutions that the people have democratic control over. For hundreds of years, people fought and died for this simple, radical ideal. And recognising that the EU undermined this ideal, by making laws for the UK in bodies that the British people have no democratic authority over, the British people revolted against their political masters and said we must leave the EU.
Ignore all the nonsense about the vote for Brexit being a nostalgic, racist, backward-looking Little Englander event. In reality, the vote for Brexit was in keeping with the numerous people-led revolts in British history for greater democratic rights. John Lilburne, the radical Leveller of the English Civil War, said: 'Unnatural, irrational, sinful, wicked, unjust, devilish and tyrannical it is for any man whatsoever – spiritual or temporal, clergyman or layman – to appropriate and assume unto himself a power, authority and jurisdiction to rule, govern or reign over any sort of men in the world without their free consent.' Brexit said that too. Brexit said: it is wrong for unaccountable bodies in Brussels and Strasbourg to make laws that Britons must live by. It was that simple. It was an uprising for democracy.
We all know what happened next. The elites went mad. It genuinely did feel like a kind of madness at times. They used their economic clout, political power and legal machinations to try to prevent Brexit from happening. They denounced Brexit voters as 'low-information', ignorant, prejudiced and dangerous. They marshalled a deranged form of the politics of fear to tell us that Britain would be plunged into hunger, disease and fascism – seriously – if we left the EU without a deal. And even through all of that, voters stuck to their guns and demanded Brexit. We voted for it again and again: for Theresa May in 2017 when she promised to make Brexit happen; for the Brexit Party in the EU elections in May 2019; and of course for Boris Johnson by a landslide in December after he campaigned essentially on one issue: Get Brexit Done.
The patience and principle shown by millions of Britons have been remarkable. This is, once again, proof of the wisdom of democracy – that it is always better to trust the crowd than to leave political life to small cliques of often quite jaundiced experts, lawyers, technocrats and businessmen. Now some want to use the Covid crisis as an opportunity to delay Brexit and weaken the democratic sentiment behind that vote four years ago. We mustn't let them. Brexit was a cry of ordinary people for more democracy, more control and more respect. It utterly transformed British politics and echoed around the world. It was one of the great moments in British political history and it must be seen through to its final conclusion. Happy Brexit Day!
To enquire about republishing spiked's content, a right to reply or to request a correction, please contact the managing editor, Viv Regan.