Our rotten institutions have failed to stand up to tyranny
Universities, the law, the media and the church have made no challenge to the state's assault on freedom.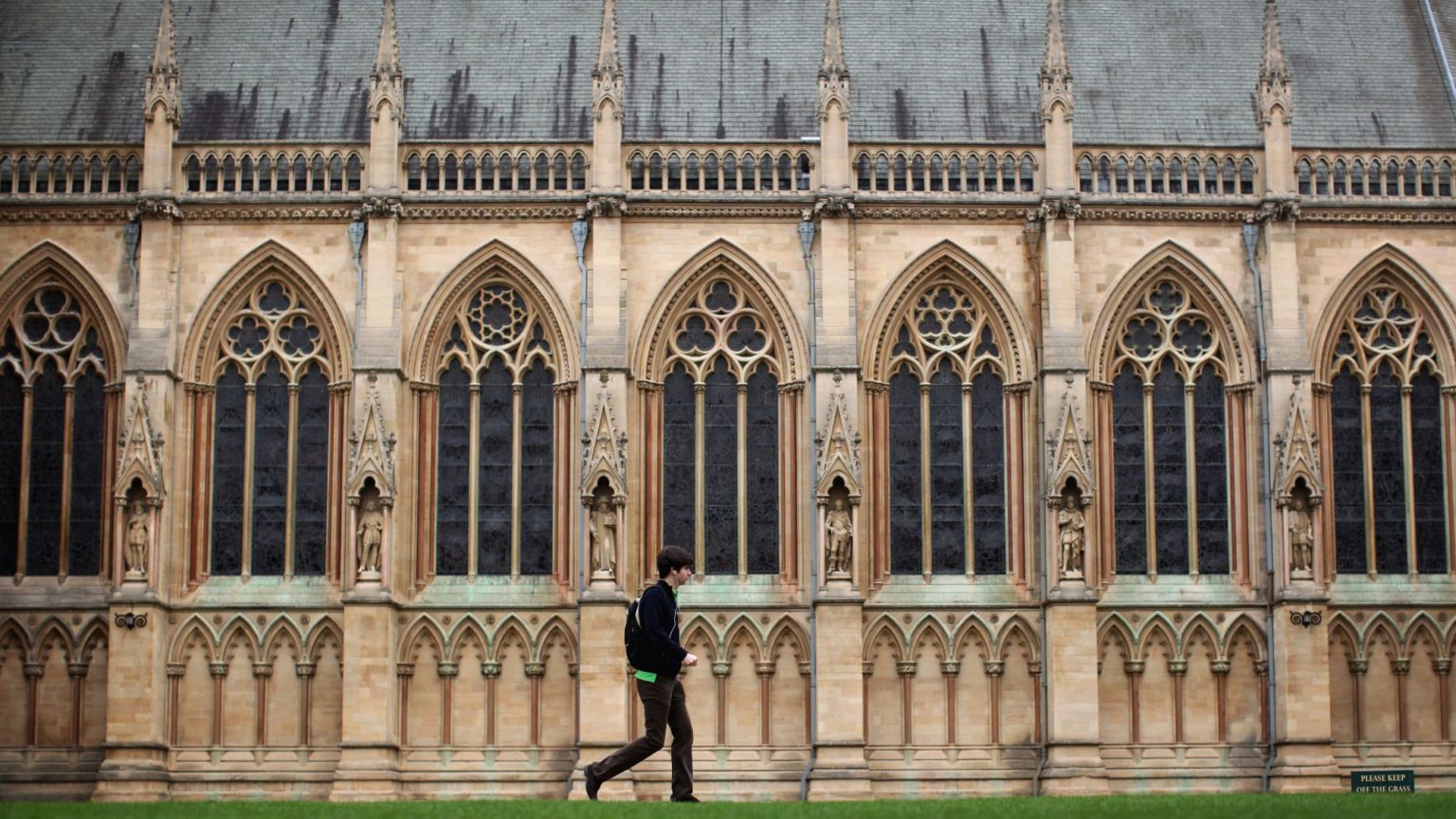 A university without a library is like a home without a roof. And so, despite the fatuous insistence of many universities that their libraries remain 'open online', higher education has all but come to an end in the UK.
Universities across the West remained open during the Second World War and provided a home to dissidents and the otherwise persecuted – from Theodor Adorno and Ernst Chain to Leo Strauss and Sir Ludwig Guttmann. But amid the Covid crisis universities have closed themselves as quickly and as meekly as the church. The University of Cambridge, where I am a graduate student, helped form the Council for At-Risk Academics (CARA) in 1933. But today it seems to be leading the retreat, declaring an end to group lectures for the whole of the next academic year and generally falling over itself in blind deference to government 'advice'.
Speaking at the Albert Hall at an event organised by CARA in 1933, Albert Einstein urged the audience to 'resist the powers which threaten to suppress intellectual and individual freedom'. As contentious as comparisons with the 1930s might be, when in our entire history has 'intellectual and individual freedom' been as besieged as it is today? In 2020, Einstein's speech would be illegal. Are we not supposed to notice this? Or are we supposed to accept that the state must be working in our interests – simply because it says so?
The attacks on individual freedom seem clear enough: freedom of assembly no longer exists, elections have been 'suspended', and the police seem to enforce not so much law as ministerial whim – with an embarrassingly overzealous level of commitment.
But the situation for intellectual freedom is not much better. As YouTube has repeatedly shown, saying the 'wrong' thing will get you banned, even if you are a medical professional or a scientist. The BBC and others publish guides on combating 'misinformation', while WhatsApp has imposed restrictions on forwarding to limit the spread of contraband news. The world's main sources of media and communication seem to be working in unison to control the flow of information. Challenging or merely diverging from the official narrative is apparently by default 'harmful' or 'dangerous'.
Indeed, the pretext to today's restrictions, whether to intellectual or individual liberty, is public safety. But have we not been here before? Was it not the same during the so-called 'war on terror', when 'for your safety and security' seemed to preface almost every public announcement? Was it not the same in East Germany, whose brutal secret police was called the Stasi – short for Staatssicherheit, or 'state security'? Does not nearly every dystopia teach us that liberty is not usually forcibly taken but voluntarily relinquished, and that its exchange for security is bogus? Safety always turns out to be a byword for control, and nothing besides.
As shocking as acts of terrorism or images of intensive care might be, the real danger inevitably lies in the political and social transformations that follow in their wake. Those who affirm such changes 'don't see', as Orwell writes in his preface to Animal Farm, 'that if you encourage totalitarian methods, the time may come when they will be used against you instead of for you'. Cast off free speech now in the name of protecting the public, and you may never get it back. Worse still, you may allow the continuation of disastrous government policy. If, in our case, an argument for the complete suspension of liberty could ever be made, the mounting costs of 'lockdown' – a term that stems from the American penal system – make clear that the real danger lies in submissive deference to power. No idea has ever got worse through exposure to proper debate.
Conventionally, it should be the job of universities and the media to make such points – to refer to the cultural canon for context and perspective and to offer a meaningful challenge to the state. But by and large our public institutions – whether of education, law, or religion – are conspicuously silent on the threats to our intellectual and individual freedom. In the name of expediency, they seem to have made their choice. In such circumstances, it falls to the people to lead – to refuse to be cowed, to recognise the authority within themselves, and to bravely speak. For 'it is only men who are free', Einstein says, 'who create the inventions and intellectual works which to us moderns make life worthwhile'. A life without freedom is no life at all.
Max Demian is the pen name of a PhD student at Cambridge.
Picture by: Getty.
To enquire about republishing spiked's content, a right to reply or to request a correction, please contact the managing editor, Viv Regan.