'The UK government has sentenced people to death'
Simon Dolan on his legal challenge to the lockdown.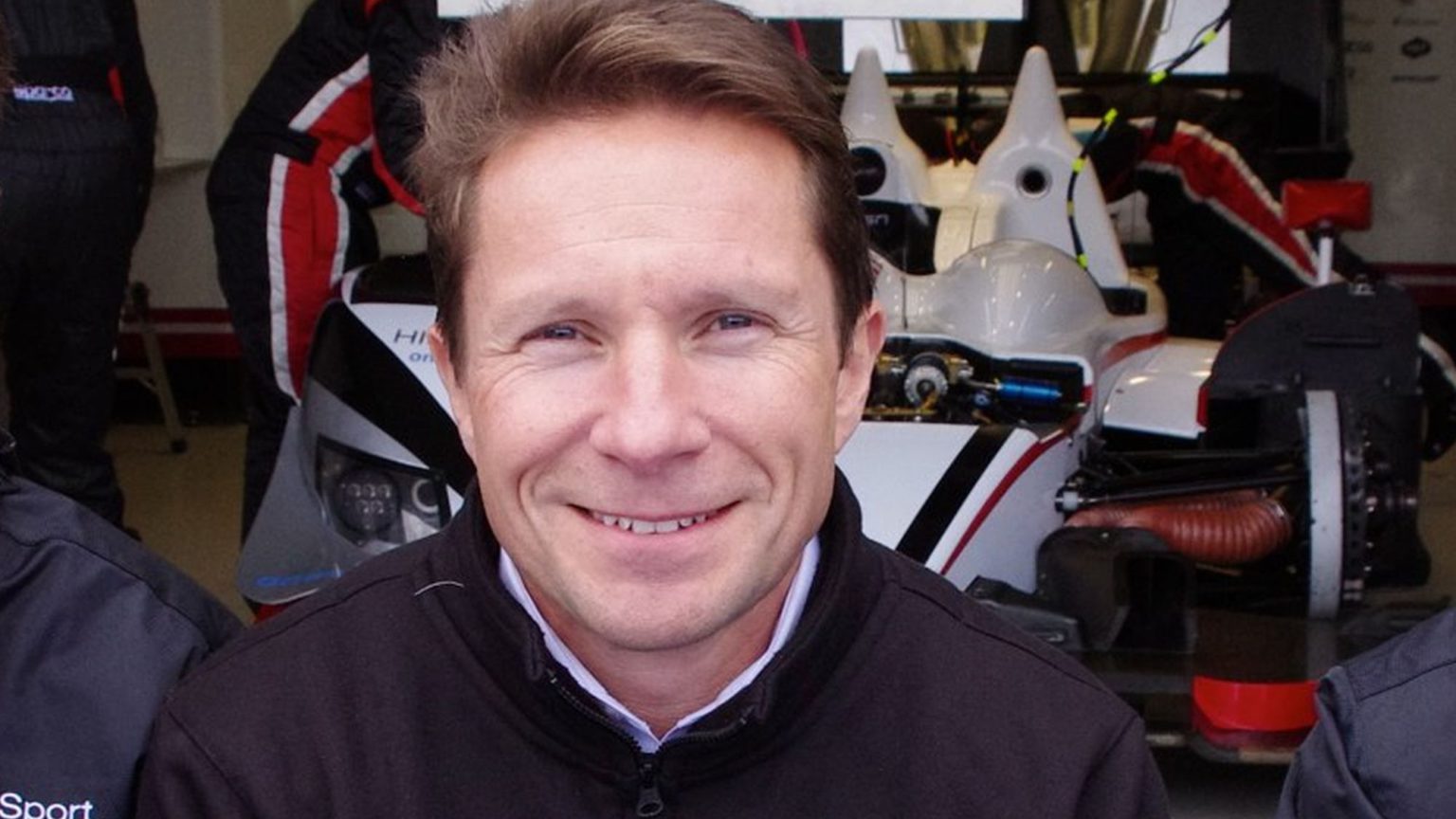 Simon Dolan, self-made multimillionaire, Le Mans winner and author, is launching a legal action against the UK government's lockdown legislation, brought in to tackle the coronavirus outbreak. He spoke to me from his apartment in Monaco about his case.
Full disclosure: we were classmates at a highly ranked, but notoriously tough, Essex grammar school around 40 years ago. After some reminiscing ('it was bloody awful', says Dolan), we get down to our main topic.
The case, which for reasons of publicity, he tells me, Dolan is crowdsourcing, is gathering pace. The government has been given until 12 June to answer his legal team's charge – in particular, that the lockdown restrictions introduced by the government were 'ultra vires' (ie, the government did not have the legal right to introduce them).
Dolan is challenging the interference in people's rights and disputes the lawfulness of the 'five tests' for lifting lockdown, which he claims do not take account of the profound effects of lockdown on people's lives and livelihoods.
'The main thing is proportionality', he tells me. 'Is what they've done proportionate to the threat? Was it proportionate at the time? Well… arguable. Is it proportionate now? Well, there isn't a scientist on Earth who would say what they've done is proportionate.'
And it's the instruments the government employed, and how its policy was advanced, that have particularly provoked Dolan's ire – such as using the Public Health Act 1984 to introduce the regulations enforcing the lockdown, without the need for a vote.
Meanwhile, he says the Coronavirus Act, which created powers to close certain premises and restrict the movements of 'potentially' infectious people, was rushed through parliament. 'They stamped it and it was gone', he says. 'So the thing they used to justify it and put in place some of the biggest civil restrictions in history in the UK was barely even debated in parliament. It was rubber stamped, and pushed through.'
Dolan feels the UK's democratic institutions were abused and people's liberties dangerously undermined. The Coronavirus Act, he fears, could out-stay its welcome, beyond the two-year sunset clause. 'There will be another winter spike', he says, 'and they'll say that for the common good it'll stay on the books for another two years. It'll just be there forever.'
'One of the upshots of the act', Dolan goes on, 'is that you can't have political dissent. You can't have gatherings in public to demonstrate against politicians. That's pretty big. If it was happening in China there would be uproar.'
So is this just incompetence, or is there any sinister intent? 'I can see how people get dragged down rabbit holes of conspiracy theories. But no, my rational brain says it's incompetence, arse-covering and cowardice. But it's also opportunistic. They've made a mistake to get into the situation, and now they are using it for their own ends. And own ends for politicians means more power.'
With the lockdown easing, the fear is that the government will simply be able to bat away Dolan's legal challenge as irrelevant, perhaps throwing out a few sops of the 'we did our best with the information we had at the time' variety in the process. How will his team respond to that?
'The lockdown still existed, it was still illegal, and still has enormous ramifications going forward', he says. 'Sixty-thousand more people could die of cancer, suicides are going up, domestic violence… The UK government has actually sentenced people to death… So we would fight that very hard.'
Can he win? 'The biggest obstacle isn't the legal issue', he says. 'That's quite cut and dry. However, you are asking judges to overturn the most momentous decision in British government history, in terms of civil liberties. It's the magnitude of it, that's what we're up against. But as time goes on, and with hindsight, it becomes ever-more apparent that it was entirely the wrong thing to do – potentially that's good for us. We'll keep fighting.'
The government clearly has a battle on its hands.
Philip Patrick is a lecturer at a university in Tokyo and a contributing writer for the Japan Times.
To enquire about republishing spiked's content, a right to reply or to request a correction, please contact the managing editor, Viv Regan.