A tale of two rule-breakers
Why Leo Varadkar's shirtless picnic is causing far less fuss than Dominic Cummings' Durham trip.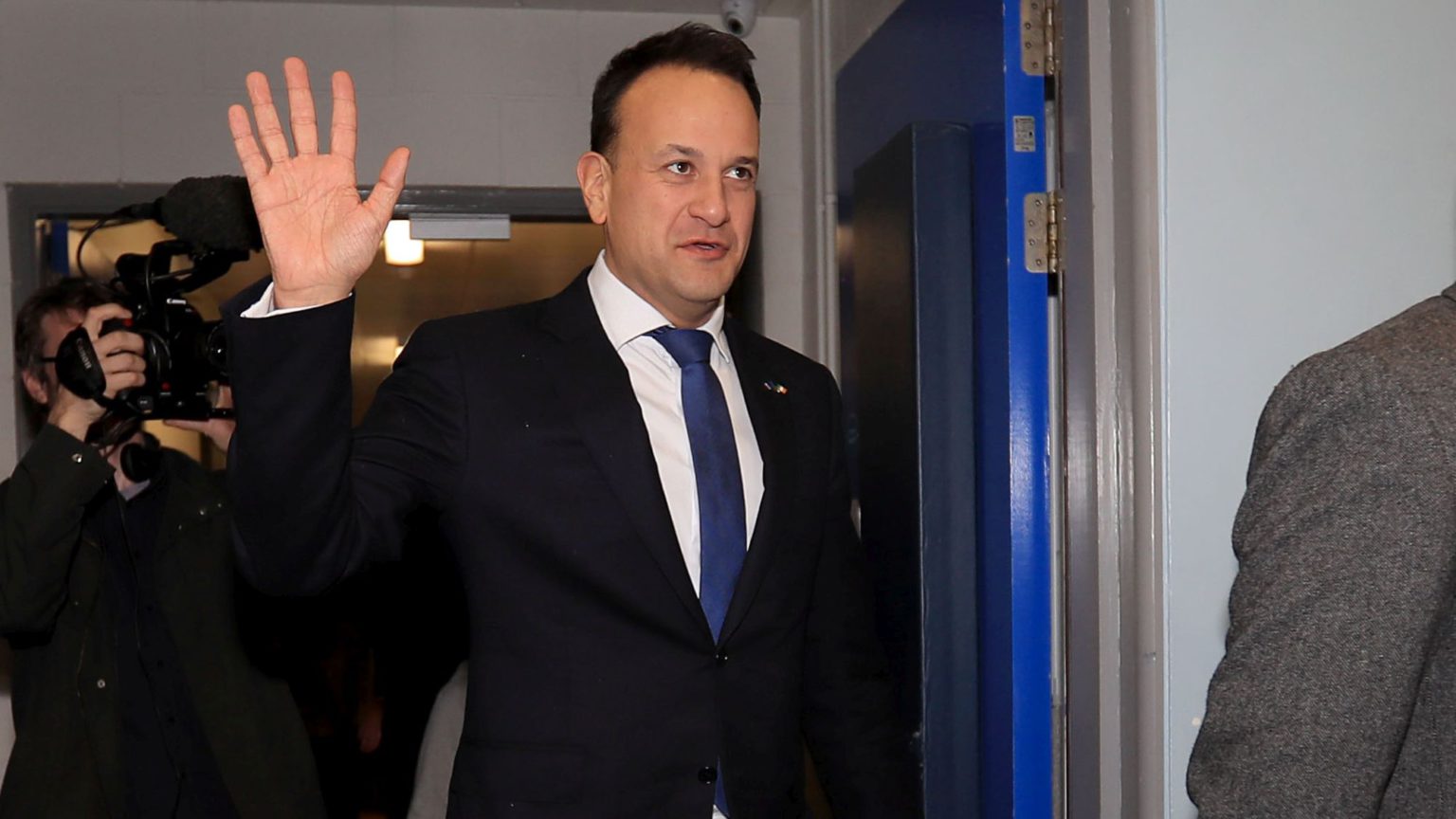 Imagine if Dominic Cummings had been papped at a picnic, back in the early days of lockdown when having a picnic was against the rules. His shirt off, tucking into grub and booze, gleefully failing to social distance from his fellow picnickers. It would be frontpage news. 'The elite living it up while the rest of us suffer', every boring lockdown leftist would cry, ad nauseum. Which is funny because this scenario has occurred, though featuring Irish Taoiseach Leo Varadkar rather than chattering-class bete noire Dominic Cummings, and, you won't be surprised to hear, there has been virtually no fuss.
A few days ago, photos emerged showing Varadkar and his partner, Matthew Barrett, having a picnic with friends in Phoenix Park in Dublin. At first, the photos were just floating around social media. The media, especially the notoriously unctuous Irish media, were not interested. Eventually, however, notice had to be taken. The pics were published in the press. They made their way over to the UK media too, in the BBC, the Guardian and elsewhere. And guess what tone these reports struck? Yep, they were sympathetic, supportive. 'Nothing to see here.'
Now, as it happens, I agree there is nothing to see here. I fully support the Taoiseach's, and every other Irish person's, right to have a picnic, even if Ireland's stringent lockdown advice says picnics are not allowed. And the advice has said that, pretty plainly. Indeed, a few days before the Taoiseach's 'shirtless picnic', as the media refer to it, his own assistant secretary, Liz Canavan, advised against picnicking. 'If you're visiting a public amenity, try not to stay too long at the site or have picnics… do your exercise and go home', she said.
Varadkar, her boss, the man who runs Ireland and has been promoting the lockdown and social distancing for weeks, was not exercising. He was picnicking. What's more, the current guidelines in Ireland say that you can meet one or two people from other households so long as you maintain a two-metre distance. The Taoiseach's get-together in the sun looked far cosier than that.
To me, that's fine. I don't think anyone – Varadkar, Cummings, Neil Ferguson, people crowding on to beaches, kids smoking weed in parks – should be slammed for exercising their judgement and bending lockdown rules. But some people, especially in the media, do care about the lockdown rules. A lot. Just witness their borderline deranged fury with Cummings for driving to Durham, not to whip his shirt off and eat and drink with friends, but to keep his ill family safe in an uncertain period. That caused media hysteria, including in Ireland, whereas Varadkar's picnic generated only a tiny amount of criticism in the Irish press. Everyone else has shrugged their shoulders.
Why the double standards? Everyone knows the answer to this question. It's because of politics. Varadkar is every Remoaner's favourite Brexit-blocker, a man cheered for behaving like a patsy of the EU over the past couple of years. Cummings, on the other hand, is viewed as evil incarnate – the man who helped to deliver Brexit and Boris to Downing St and who, in the process, shattered the dreams of the Remainer elites and the woke left. They loathe him, and their weird, obsessive, creepy focus on where he went during lockdown is transparently an extension of that loathing.
It's so clear now that the Cummings fuss has nothing to do with car journeys, Durham, Barnard Castle or any of the other crap. This is Remoaner Revenge and chattering-class politicking dolled up as concern about the pandemic. That's why Varadkar is forgiven for having a shirtless picnic while Cummings is demonised for driving north to protect his wife and child from media intrusion. How about this: we forgive them both and move the hell on.
To enquire about republishing spiked's content, a right to reply or to request a correction, please contact the managing editor, Viv Regan.