Covid-19 won't kill off dating
Single people are already starting to break lockdown to meet up. Who could blame them?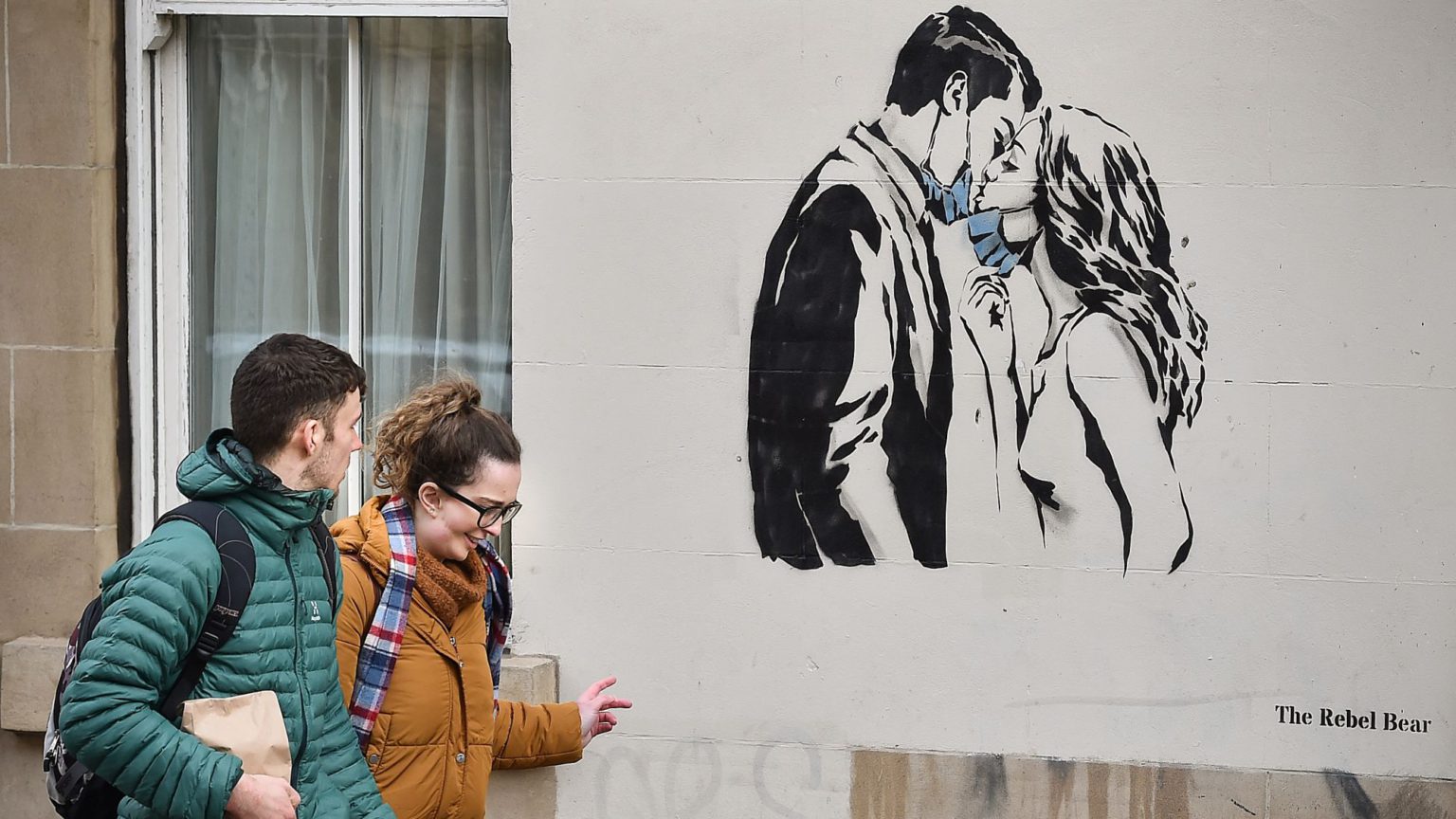 A survey recently published by Slate magazine asked readers what they would feel comfortable doing as lockdown begins to ease. Only 29 per cent said they would go on a date, with the figure even lower, at 24 per cent, for the women surveyed. 'To go on a date, I'd need to know more details about the other person's stance on mitigation / distancing', said one reader. Perhaps this will become a dating deal-breaker in the post-Covid world – like smoking or liking jazz.
Does this spell the end of dating apps, casual sex and hopes of finding a life partner for those unfortunate enough to have been single when the pandemic struck? Will a generation of singletons now miss out on romance, love and the chance to become parents, unless a vaccine is found? After all, if only 15 per cent of Slate readers would eat at a restaurant indoors, even with 'reduced seating', and just four per cent would go to the cinema (typical dating activities in the modern world), is there any hope of meaningful connections and real-life relationships being formed?
We've seen how millennials, and to a greater extent Generation Z, have been rejecting dating, relationships and sex in greater numbers in recent years, and rates of alcohol consumption in these demographics are falling, too. If young people were already beginning to snub what previous generations deemed fundamental and life-affirming pursuits before a novel virus washed over the world, will we see them double down and become more reluctant and risk-averse than before?
It is advisable to take surveys, such as Slate's, with a pinch of salt. They represent views at a snapshot in time in a very fast-moving situation – not to mention, in this case, among a very specific group of people. As infection and death rates continue to tumble, perhaps so will people's anxiety over a virus that has a negligible chance of affecting, let alone killing, younger people. There are promising signs from countries, further along than the UK or US in tackling the virus, that, as lockdown eases, people get back to normal behaviour pretty quickly. News correspondent James Longman tweeted about how life has snapped back in countries he's visited to report on the pandemic, ranging from relatively unaffected Greece to Europe's first virus epicentre, Italy. In Denmark, a hairdressing booking site crashed the day hairdressers were back in business due to demand, with customers eager to take the supposed risk of being socially un-distanced from a stranger to have their hair the way they want it.
One hopeful development is the resurgence of dating sites and apps in recent weeks. Tinder reported a record three billion swipes in the first weekend of May, while Match.com is reporting that users are now spending an average of seven hours a week on online dating. While this could be a sign of more people succumbing to the depressingly detached and anti-human phenomenon of 'e-dating', it also hints at the possibility that young people are taking advantage of recent relaxations allowing them to meet up with someone who is not in their household. Who knows, they may even use their initiative and rebel against Matt Hancock's ludicrous suggestion that hugs and physical contact be avoided.
We're constantly being told normality can't resume until there is a vaccine, and estimates of its arrival range between one year and never. Even taking the most optimistic prediction, we could be looking at months of social distancing, disrupting the dating lives of many. A few months may not seem like a long time, but when you're young and single this could exacerbate the feeling of your life going nowhere that an insecure job, out-of-reach property market, and yet another recession on the horizon – the worst in 300 years – already brings. If you're an older female millennial in her mid- to late thirties who wants to have children, well, time is obviously of the essence.
This is why it's reasonable to assume that singletons will take a calculated risk, use their common sense, and get back out in the field. Many will conclude that staying under the safety blanket of lockdown to eliminate a minuscule risk of illness and death is not worth a life of loneliness, alienation and Zoom dating.
Surveys such as that by Slate should leave us depressed, yes, as they show the extent to which the campaign of fear has unnecessarily interfered with people's personal and intimate lives. But they should not make us believe that the dating market is doomed. Covid-19 and weeks of strict lockdown may have disrupted things, but there is a lot of pent-up desire and eagerness to meet, hook up, fall in love and everything in between, ready to run free.
Sarah Price is a writer. Follow her on Twitter: @SarahA775
To enquire about republishing spiked's content, a right to reply or to request a correction, please contact the managing editor, Viv Regan.