Nicola Sturgeon is turning into a demagogue
Now she's whipping up a Twittermob against a journalist who criticised her.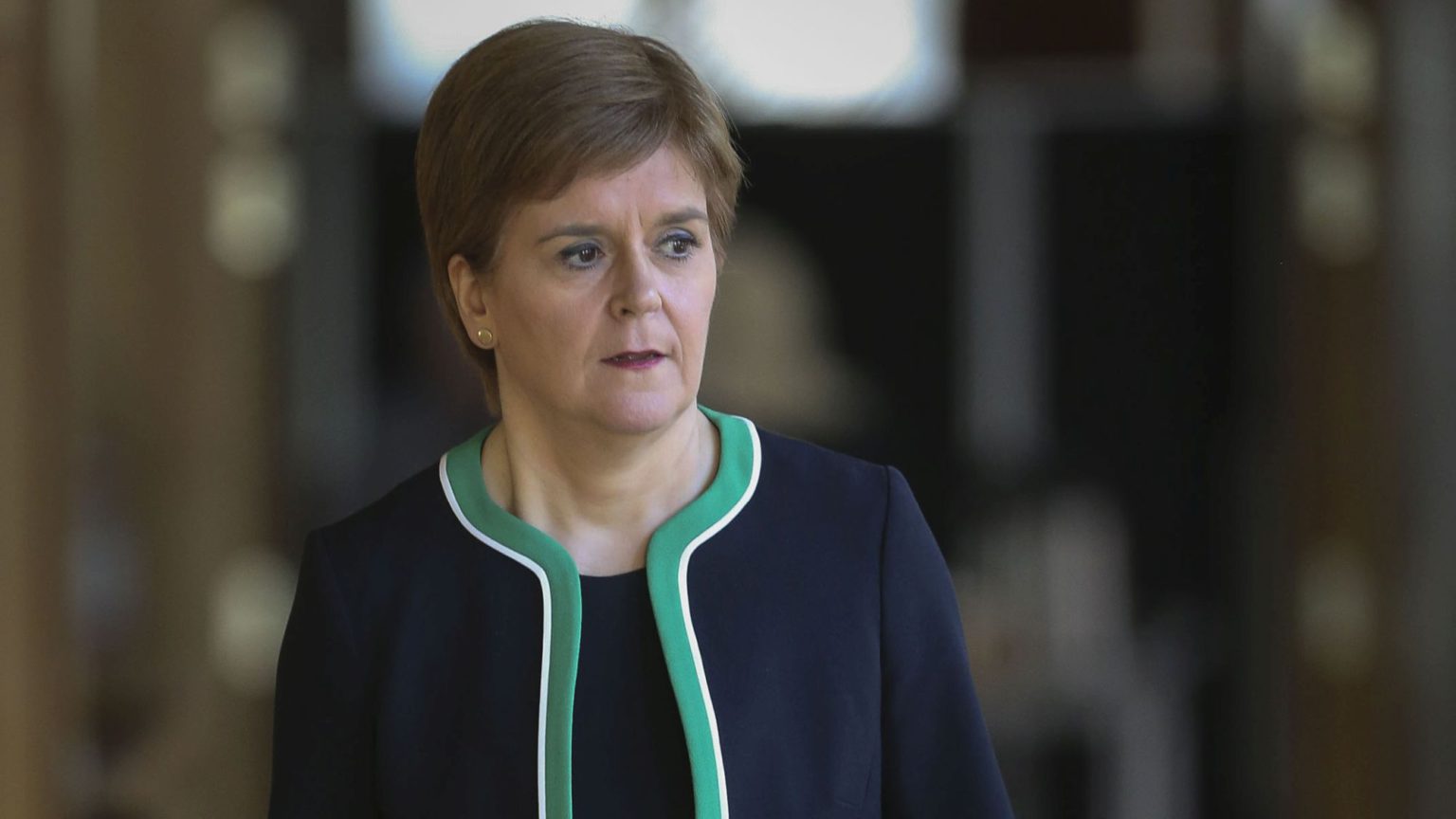 Hold on. How come when Boris Johnson has a pop at a journalist it's proof that Britain is descending into Trumpist, demagogic lunacy, yet when Nicola Sturgeon does it she's hailed as a 'QUEEN' bravely defending herself against the Evil Media?
Sturgeon got her Trump on in relation to the BBC's Sarah Smith. On a BBC News broadcast, Ms Smith (very accurately, in my view) said the first minister of Scotland has 'enjoyed the opportunity' to set her own lockdown rules and not have to follow England's lead. Within minutes of her uttering this very mild political observation, the creepy ScotsNat wing of Twitter had exploded and Scottish observers were fuming over the temerity of a journalist to question that bravest of hearts, Nicola Sturgeon.
Sturgeon herself, taking a leaf from The Donald's book, tweeted her queenly displeasure with the uppity Ms Smith. She quote-tweeted someone describing Ms Smith and her BBC report as 'shameful' and said that 'never in my political career have I "enjoyed" something less than this'.
Just imagine if Boris, or any other member of his cabinet, had implicitly approved of the branding of a questioning journalist as 'shameful'. It would be 2021 before we heard the end of it. In this case, though, the chorus of outrage has been on Nic's side against the cocky reporter. 'Backlash', trilled the National. 'Nicola Sturgeon hits back at BBC journalist', reported Edinburgh Live.
When Boris or Trump criticise journalists, they are being arrogant strongmen and are dragging their countries towards something eerily like fascism. When Sturgeon does it she is bravely hitting back. It can only be a matter of time before some millennial media outlet does a piece on 'The 10 Times Nicola Sturgeon Snapped Back YAS'.
#SackSarahSmith started trending on Twitter, as an army of intolerant nationalists and woke leftists demanded Ms Smith's scalp for the speechcrime of mildly criticising Sturgeon. The mob didn't get Smith sacked, but they did extract a retraction. Smith withdrew her 'mistake' and said she had meant to say that Sturgeon was 'embracing', rather than 'enjoying', the power devolution has given her to set Scotland's lockdown rules.
And there you have it. A journalist brought to heel. A reporter reprimanded and put back in her box for daring to criticise the first minister. You've all been warned: question Sturgeon and she will help to whip up a Twittermob against you. And next time you might not be so lucky to get away with it by simply retracting your comments.
The witch-hunting of a journalist over one word uttered in a TV news report captures how intolerant Scottish nationalism is becoming. It confirms Sturgeon's authoritarian streak, and the Scottish National Party's illiberal instincts.
The SNP increasingly comes off as one of the most illiberal parties in western Europe. It has turned Scotland into a laboratory of authoritarian ideas. From minimum pricing on alcohol (that is, sin taxes) to the mad Named Persons scheme that would have assigned every child born in Scotland a state overseer, from the policing and censorship of 'offensive' chants at football matches to a new hate-speech bill that stipulates that even playwrights could be arrested for writing 'hateful' material, Scotland has become a hotbed of reactionary, censorious thinking. The shaming and harassment of Sarah Smith is in keeping with this puritanical outlook.
Smith was right. People with their heads screwed on can see that. It strikes many of us that Sturgeon is relishing in her ability to break off from England when it comes to the nature of the lockdown, and in continuing to enforce a strict, onerous lockdown north of the border. After all, mangling freedom is what the SNP does best.
This is just my political view. Please don't arrest me next time I visit Scotland.
Brendan O'Neill is editor of spiked and host of the spiked podcast, The Brendan O'Neill Show. Subscribe to the podcast here. And find Brendan on Instagram: @burntoakboy
To enquire about republishing spiked's content, a right to reply or to request a correction, please contact the managing editor, Viv Regan.