The importance of challenging expertise
Even great minds can be swayed by the prejudices of the age.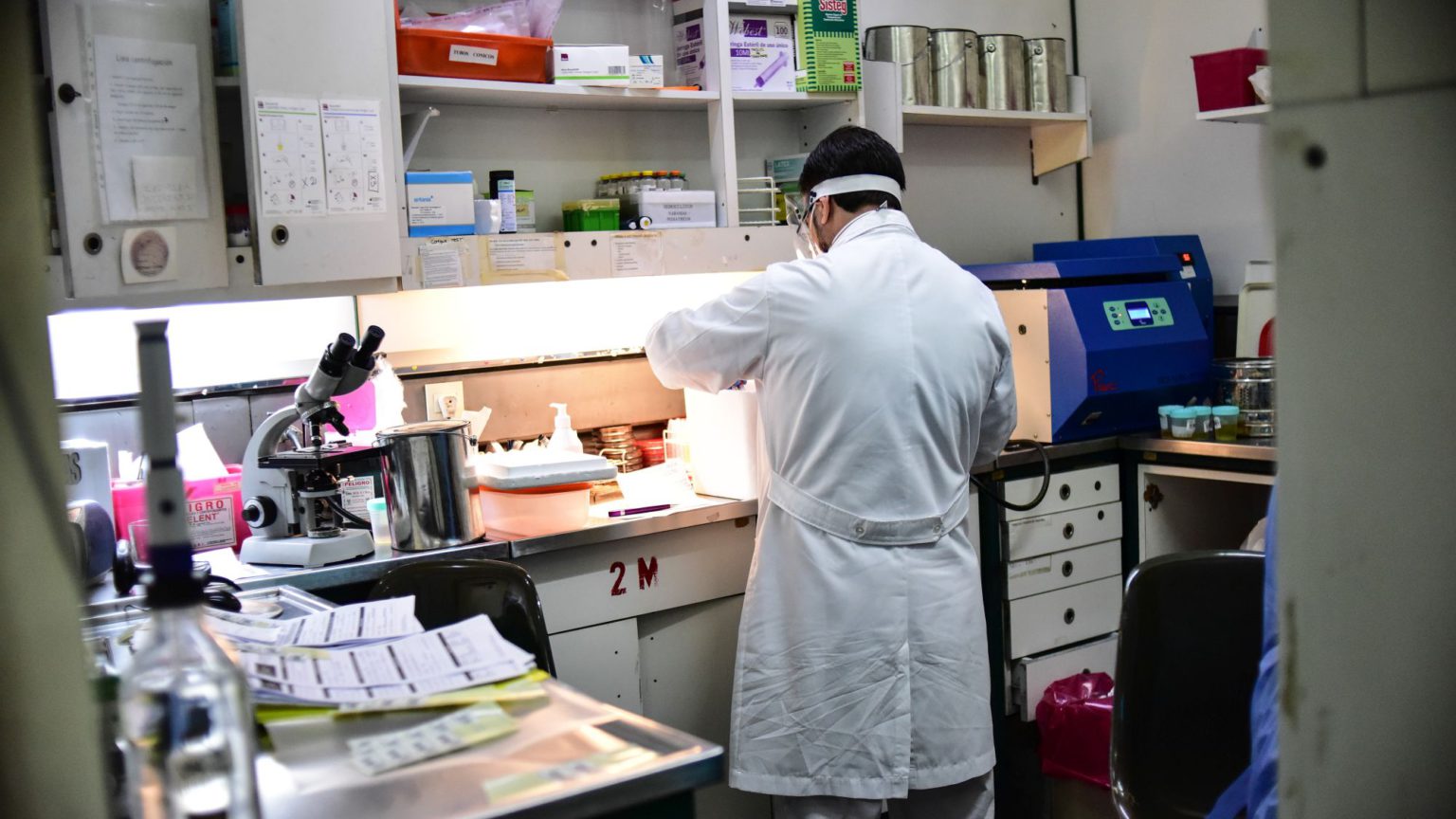 As everyone now knows, science is contested. Of course, many aspects of science continue unchallenged – things like the electron mass or the structure of DNA. But other aspects, such as the speed of light, are open to constant refinement. Some aspects will soon cease to matter entirely to everyday science.
But the sort of science we are most familiar with right now, the science of exploring the unknown, is very different. It is an emergent process – a messy, gradual approximation towards truth, replete with uncertainty and ambiguity. It is advanced by human beings within social systems. And this appreciation of it as neither firm nor fixed, as not grounded in clear or inviolable evidence, is currently contributing to a cultural epiphany.
Almost every aspect of the coronavirus outbreak has been, and will continue to be, drawn into question by scientists and others for some time. That is how it should be. The origins, extent, actions, infectivity, durability and lethality of the virus are disputed, as are the best way to mitigate its spread and treat its associated diseases. Discussions of all these things draw on models, with built-in assumptions about all these aspects, as well as assumptions about how people behave.
The experts disagree on various issues here. This is because their interpretation of what currently passes for the available evidence – on everything from fatality rates to the benefits of wearing masks, from lockdowns to the reliability of tests – matters as much as the evidence itself. It is a competition for meaning within science.
That some scientists are venal, fallible and selfish may come to be as important as their virtue, diligence and humanism. The systems they work within matter, too. Mechanisms for the peer review of their work, the success, or not, of their funding applications, and the pursuit of promotions, are all open to gaming and interference. These are all framed by what some sociologists call 'cultural scripts'.
After all, who decides what questions should be pursued in all this, what matters most and what ought to be prioritised. How any ensuing data (limited as it is in both scope and specificity) is to be interpreted is another key issue. Inevitably, decision-makers (and scientists) have other agendas, too – as we all do. Science, then, is not an exact science, but a deeply cultural activity.
A short contribution, titled 'Misanthropy and Political Ideology', to the American Sociological Review in 1956, illuminates some of the issues raised here. Its author, Morris Rosenberg, wanted to explore how individuals' political ideologies are formed. He noted the research on factors such as personality characteristics, interpersonal relationships and group affiliations, among others. In his opinion, however, what had been overlooked was our fundamental attitudes about human nature or, as he highlighted in the title of his piece, misanthropy.
At its heart, democracy rests on having faith in the rationality of people. This affects how we interpret the actions of others, and it shapes what we each think is necessary for society to function. In other words, our most deeply held views of what human beings are like shape 'the principles, practices and policies of a political system', he argued. He sought to measure faith in people, correlating this against how we view our relationship to government, free speech and state control.
His conclusion was that, more than any other factors, these things determined individuals' political outlooks. And what was true then about politics is also true today in relation to science and scientists, not least because science and scientists increasingly hold sway over much political decision-making. But what do we actually know about these people, about scientists? That the PM's adviser, Dominic Cummings, attended a recent meeting of the Scientific Advisory Group for Emergencies (SAGE) pales into insignificance when we begin to ask what the actual scientists really think about us.
We know full well how recent events – from Brexit to Trump and beyond – have led elites to question the rationality of the people and, implicitly, democracy itself. How many of this expert group of scientists potentially share these prejudices? And how might that shape decision-making? As we know, the dominant impulse in public-health circles is a patrician one – one of the state telling the people what is for their own good.
We see scientific questions being contested now every day. Maybe the next time a politician or scientist talks with such certainty about 'the science' – in relation to climate change or our diets – we ought first to think about how they view other people, free speech, and whether they look to the state, rather than the people, to control things.
Bill Durodié is chair of risk and security in the department of politics, languages and international studies at the University of Bath. Visit his website here.
Picture by: Getty.
To enquire about republishing spiked's content, a right to reply or to request a correction, please contact the managing editor, Viv Regan.