Teenagers vs trans orthodoxy
Why has it fallen to a 13-year-old girl to stand up for women's spaces?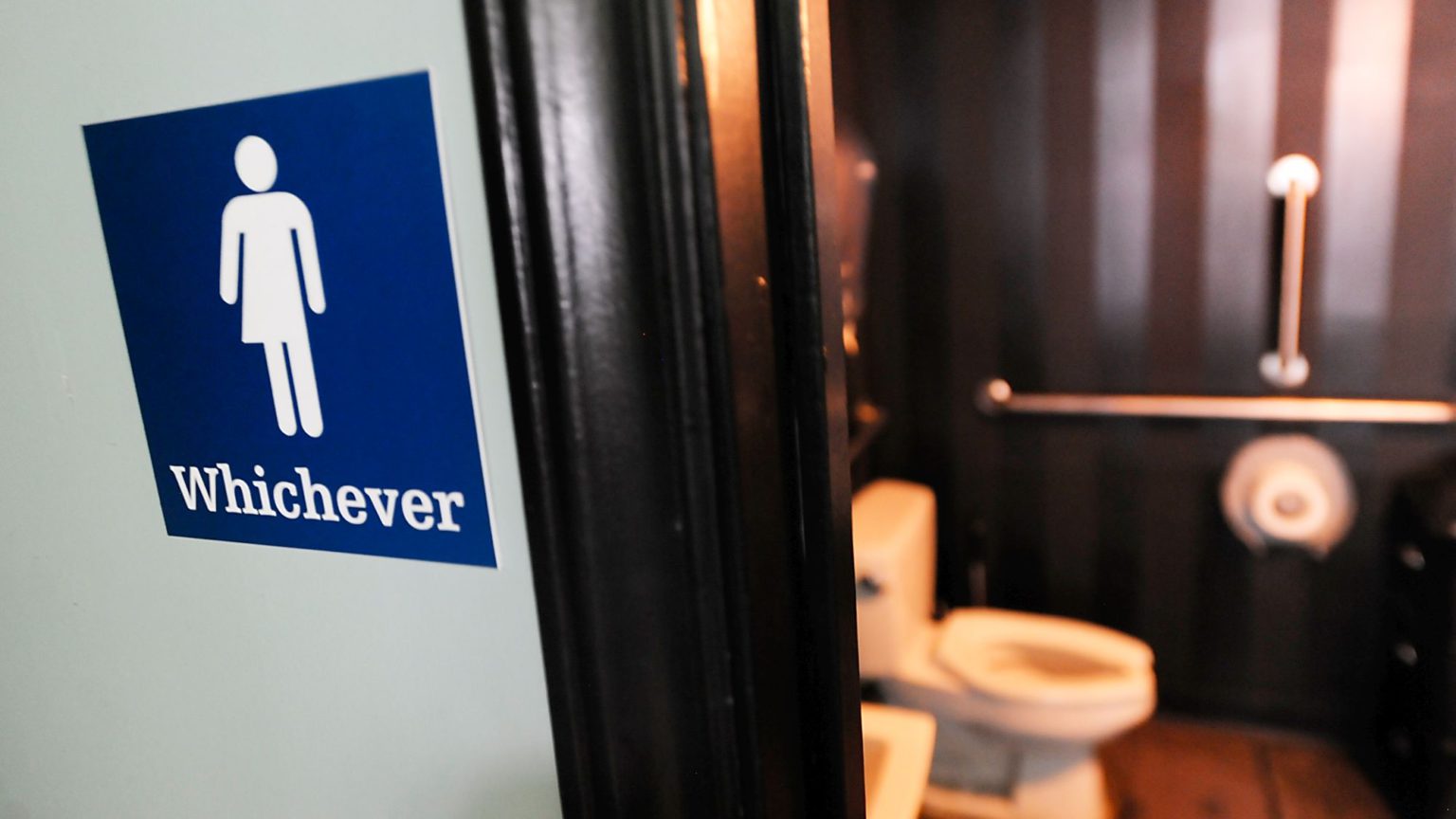 In my home county of Oxfordshire, a case brought on behalf of a 13-year-old girl has just been referred to the High Court. Her charge is that the council's Trans Inclusion Toolkit – which allows trans children to use whichever changing rooms, toilets and dormitories they feel most comfortable with – is unacceptable.
It is striking, but perhaps revealing, that a young girl is at the centre of this case. Have adults so vacated the field on this important question that the argument for female-only spaces has to be made by a child?
The case presents us with a crossroads. It is perfectly legitimate to accept self-identification, and to refer to people using the pronouns that they feel suit them best. Indeed, it is crass and unkind to insist on calling people 'he' or 'she' when it upsets them for us to do so. To this degree, we can avoid 'taking sides'.
But when it comes to private spaces, we are confronted with the substantive demands that a political doctrine of self-identification can make on others. This approach refuses to make any distinction between those born as women and those who identify as women. At this point, it is no longer possible to abstain – a choice has to be made.
The young girl said in a statement that, at present, she has 'no right to privacy from the opposite sex in changing rooms, loos or on residential trips', and this makes her feel 'sad, powerless and confused'. One member of the team bringing the case said, 'Both children and staff will be forced to deny reality… which is especially confusing and upsetting for children'.
Indeed, this case makes one realise just how bewildering it must be for young people to have a novel dogma thrust into their lives, and be expected to swallow it whole. At the same time as being encouraged by other movements to 'believe women' or to 'unite behind The Science', we are all – our kids included – being told to suspend scientific reality and reject the gender categorisations that make sense to us, all in the name of avoiding offence.
Into such an atmosphere are thrown proclamations like that of Labour MP Dawn Butler, who said that children are born without biological sex. And Conservatives, too, have often kowtowed to the new norm. As an article in Conservative Woman has highlighted, teaching resources endorsed by the Government Equalities Office agree that babies are 'given a gender when they are born'. Is this really a message we are happy to have delivered to our kids?
Examples like this young girl's case lay bare the irresponsibility and lack of leadership characterising our governing class. The refusal to have a proper, mature debate about gender identity has meant that what started as something perfectly legitimate – a polite request to be referred to by particular terms – has now become a demand upon all of our rights. The fear of the accusation of transphobia has led to people's concerns being ignored, and the door has swung open for guidance that is unfit for purpose.
Trans rights are indeed human rights, as activists are wont to say. But when the issue develops into something bigger than self-identification, and starts to define other people too, we have an irreconcilable conflict. The insistence that a trans person must have access to whatever private space they feel comfortable in implicitly redefines that space, without the consent of the other people who use it. It weighs the value of their rights as lesser than those of the trans person, and rejects as old hat or even bigoted their desire for privacy, and indeed their desire to understand themselves as distinct.
'I don't understand how allowing boys and girls to share private spaces is okay', says the 13-year-old girl. Our education system and our political leaders have provided no sufficient answer to this question, because there isn't one. The incoherent policy on offer is no good. And it shouldn't have fallen to a teenager to point this out.
Paddy Hannam is a writer. Follow him on Twitter: @paddyhannam
Picture by: Getty.
To enquire about republishing spiked's content, a right to reply or to request a correction, please contact the managing editor, Viv Regan.