The lockdown is killing people, too
The culture of fear around Covid-19 is seriously harming people's health.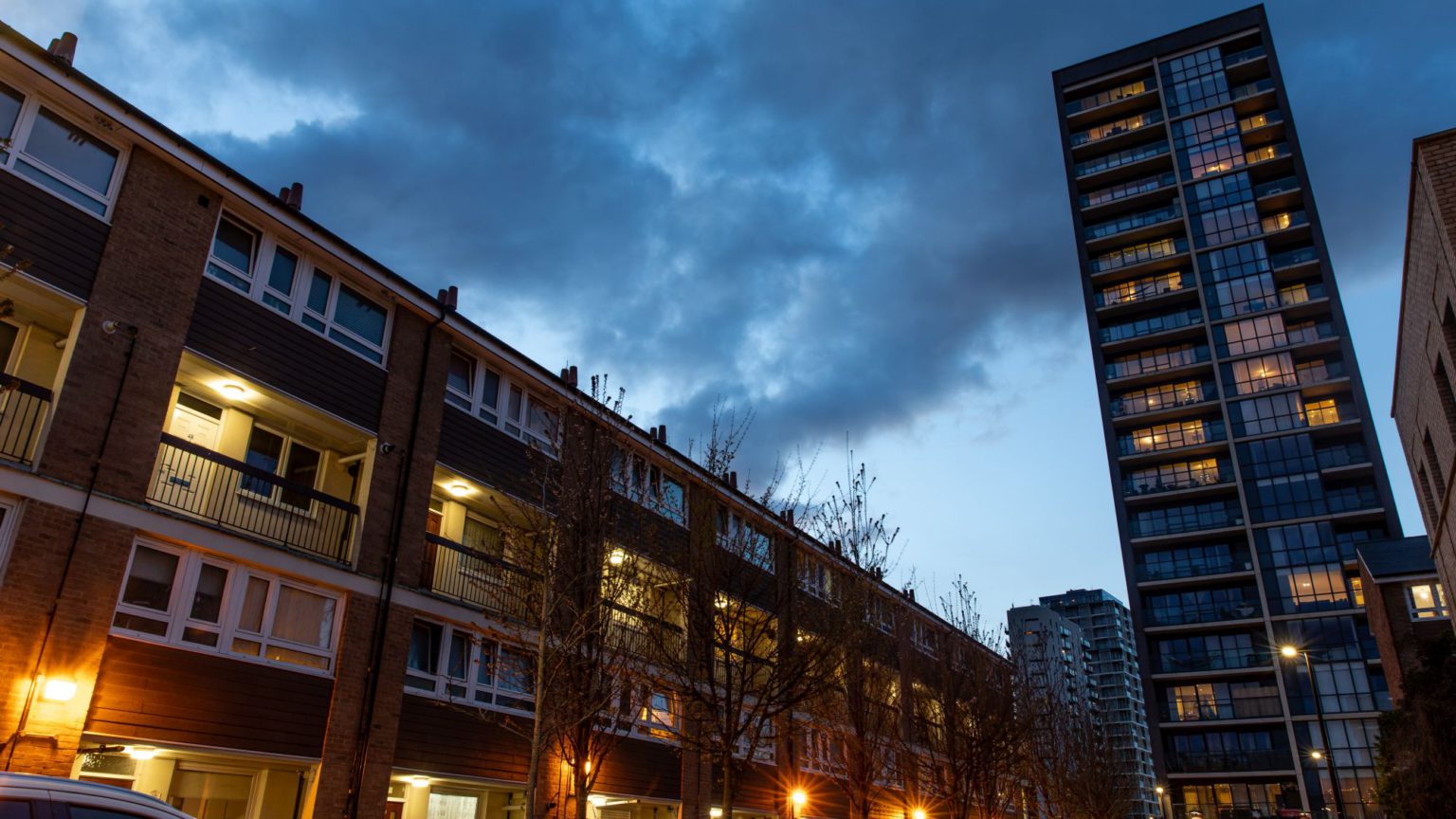 Journalists have got to 'stop asking about an exit strategy' from the lockdown, said UK health minister Nadine Dorries yesterday. Like others in government, and many in the liberal-left media too, she seems to find questions about the lockdown irritating. Tough. We must keep asking when the lockdown will be eased and phased out, for one very simple reason: the lockdown is having a devastating impact on the economy and on people's lives. Right now.
There is emerging evidence that people could be dying as a result of the lockdown. It may be an indirect result – in the sense that the lockdown is not a sentient being that came to their homes and killed them – but it seems real nonetheless. Accident and Emergency chiefs in London are concerned that more people are dying of non-coronavirus-related illnesses than normal because they are reluctant to leave their homes and be a burden on their local hospital. They believe there has been a 'sharp rise in the number of seriously ill people dying at home'. They report that dozens more people than normal are dying at home from cardiac arrests, for example, presumably because they do not want to impose upon our locked-down society and what is continually presented to us as a busy, stressed-out health service.
The Royal College of GPs says it has noticed a 'spike' in the number of people dying at home from salvageable illnesses. Paramedics report that they are attending more house calls than normal where patients suffering from cardiac arrest are already dead – presumably because people are calling 999 far later than they normally would. Things have got so bad that the NHS has had to issue a statement encouraging gravely ill or very concerned people to continue seeking emergency care. 'Anybody who needs urgent help – people experiencing heart failure, or expectant mums worried about their baby – should absolutely come forward and seek help from their local NHS', it said.
This follows a report last week that around half of beds in some English hospitals are currently empty. Health officials fear, in the words of the Financial Times, that this is because 'people may be failing to seek help for… life-threatening conditions during the coronavirus pandemic'. The figures are extraordinary. In Week 14 of 2019, there were close to 160,000 emergency admissions to English hospitals (which was a higher-than-average number). In Week 14 of this year there were around 60,000.
Furthermore, the Office for National Statistics reported a very large spike in weekly deaths last week, which was latched on to by the pro-lockdown media and anti-government left as proof of the failings of Boris Johnson's government over Covid-19. Yet what far fewer commentators focused on was the fact that out of these extra 6,000 deaths, just over half of them were officially recorded as deaths from or with coronavirus. That leaves a question mark over more than 2,500 of the extra deaths. It is entirely possible, of course, that some or even many of these deaths were virus-related but for some reason were not recorded as such. But these unclear extra deaths also raise the distinct possibility that the lockdown is harming people's health in a very significant way. As the BBC reports, it could be that 'the lockdown [is] having an impact, such as people not seeking treatment for other conditions or mental-health deaths going up'.
There seems to be a similar situation in Scotland. Last week, Scotland's interim chief medical officer Gregor Smith expressed concern about how 'eerily quiet' the health system has become (aside from coronavirus cases). Scotland recorded 1,741 deaths in the week to the 5 April, which is 643 higher than the average for that week over the past five years. Yet coronavirus was on the death certificate for just 282 of those extra 643 deaths. Again, it is very likely that some of the other extra deaths were also virus-related but for some reason were not recorded as such. But it seems pretty clear that there were also non-virus related 'extra deaths' – that is, deaths that might otherwise not have occurred in that week. Gregor Smith says the eerie quietness of the health system is 'immediately disconcerting' because it suggests people are no longer presenting with illnesses. '[But] that illness hasn't gone away somewhere', he says.
There seem to be similar developments in other countries, too. The New York Times published a piece on 6 April headlined, 'Where have all the heart attacks gone?'. It was written by a doctor who likewise described hospitals in the US as being 'eerily quiet'. He has heard from colleagues who are seeing fewer patients with heart attacks, strokes, acute appendicitis and acute gall-bladder disease than they would normally see. In Spain, health investigators found a 40 per cent reduction in emergency procedures for heart attacks at the end of March compared with a normal period. Doctors in Hong Kong reported a rise in the number of patients coming to hospital late in the process of cardiac arrest, when life-saving surgery becomes more difficult.
In Australia, there has been a 'drastic drop' in cancer and heart-attack patients presenting to the health services. In Victoria, health officials report a 50 per cent decline in new cancer patients and 30 per cent decline in cardiac emergencies. It is now feared that 'coronavirus anxiety' could lead to 'more deaths from cancer and heart attacks'. There have been 63 Covid-related deaths in Australia. It seems feasible, at least, that the number of indirect deaths caused by Covid anxiety will be higher than that.
All of this points to – or at least raises questions about – the potentially dire impact of the lockdown and of the culture of fear around Covid-19. In the UK, for example, we are locked down and we are ferociously told, in particular by the media class, not to go outside. Don't be a pest, don't be anti-social, don't be a burden. At the same time, the NHS has been sanctified almost as a new religion and we are instructed every single day by political leaders to 'Save the NHS'. If in this climate people are getting the message that it is immoral to leave your home and even more immoral to pester the saints of the NHS, that is not at all surprising. It seems particularly irresponsible for the media constantly to share clips of doctors and nurses in floods of tears over how difficult their daily work is. Nobody doubts that it is difficult, and everyone is grateful for what they are doing. But the dangerous message communicated here is: we can't cope. Stay Home, Save The NHS, Don't Bother These Stressed Doctors – it now seems possible that this Covid culture is causing serious harm, too.
Anyone who raises questions about the lockdown is instantly condemned as anti-old-people and even as pro-death. They are told that they don't care about the elderly and the vulnerable and are shamefully engaging in a 'trade-off' between those people's lives and the economy. Let's leave to one side the fact that the massive hit the economy is going to take as a result of the lockdown and the coronavirus crisis more broadly – in the form of an unprecedented 35 per cent shrinkage, according to the Office for Budget Responsibility – will harm health and life expectancy, too. The more pressing issue is that right now the lockdown is hurting people. So the supposedly virtuous pro-lockdown lobby is implicitly making a 'trade-off' too – between lives at risk from Covid and lives at risk from the lockdown. They have decided, it seems, that the latter are not very important.
There is no easy solution to this problem. But it strikes me that there is one thing we can do right now to try to make things better: be honest about the lockdown and its impact on work, livelihoods and life itself, and initiate a serious, open debate about whether the lockdown is the right approach and – with apologies to Ms Dorries – when it will end.
To enquire about republishing spiked's content, a right to reply or to request a correction, please contact the managing editor, Viv Regan.