The glorious myth of the 2017 election
The Labour left hail it as a great victory. But it wasn't. And it sowed the seeds of the 2019 wipeout.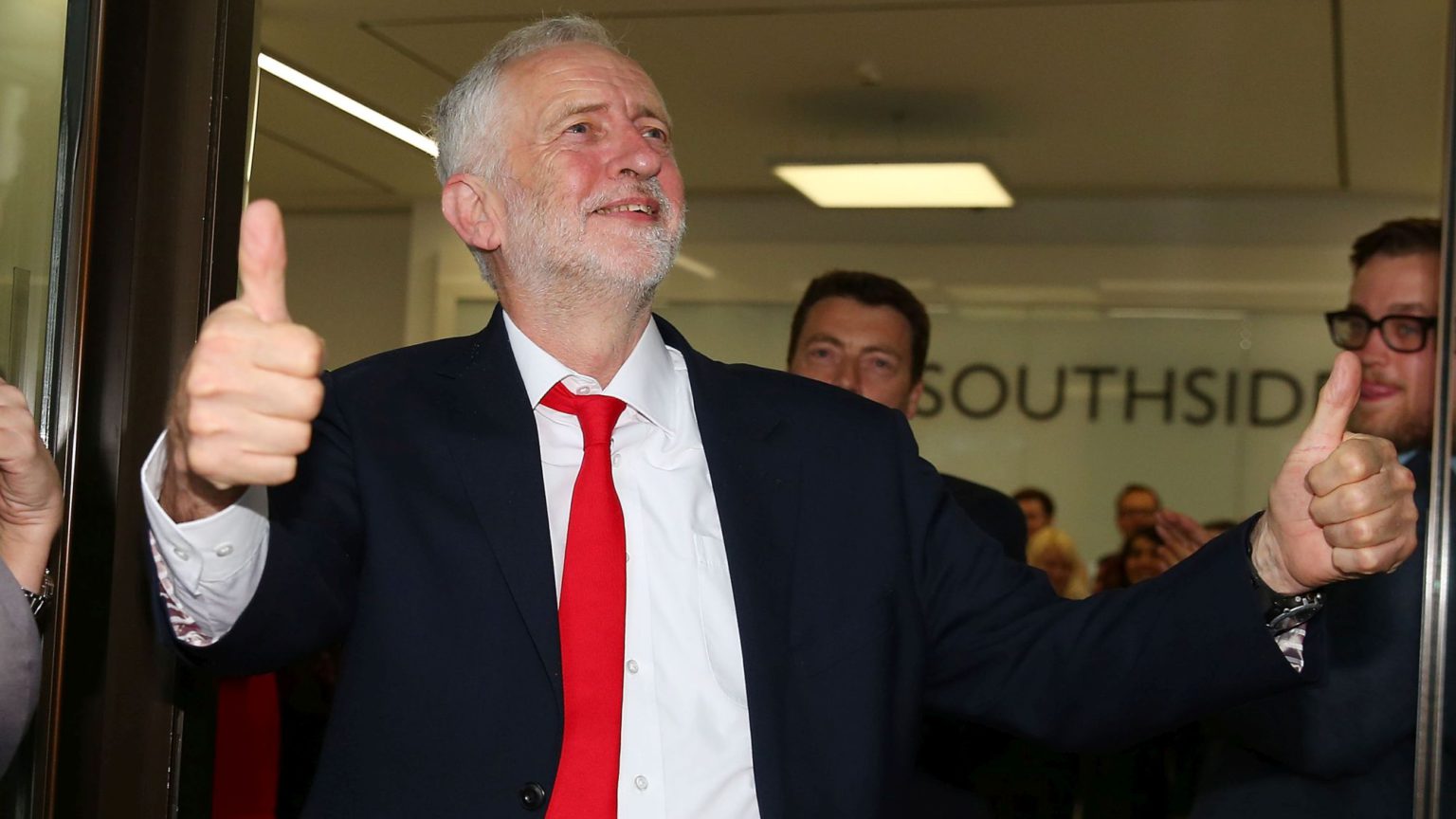 Labour has once again been plunged into civil war. This time, it's over a leaked report which, while nominally being about anti-Semitism in the party, is in large part devoted to issues of factional infighting. One of the allegations the report makes is that Labour HQ worked to sabotage former Labour leader Jeremy Corbyn in the 2017 election campaign, thus keeping him from power.
This has fed the stab-in-the-back myth clung to by many on the Labour left – the idea that Corbyn would have been a success had it not been for the party's right undermining him, and that he was in touching distance of Downing Street at the 2017 election.
This bubble needs bursting. In 2017, Labour did do better than expected and significantly increased its vote share. But it still marked the party's third consecutive loss to the Tories, and it lay the foundations for the electoral catastrophe that was the 2019 election.
Everyone speaks of 2019 as the year the Red Wall – Labour's old heartlands – got kicked to pieces. But this didn't happen overnight. While Labour's vote share increased overall in 2017, it decreased in its Brexit-voting heartlands. Labour made gains in the inner cities as it rallied younger supporters. But the few seats the Tories did take in 2017 were places like Walsall North, while Labour took places like Kensington.
That Labour denied Theresa May her majority in 2017 stopped the party from taking a closer look at the underlying issues the result revealed. In the Black Country, for instance, Labour seats became ultra-marginals after 2017. All it would take was a small nudge for the area to go blue – and that's exactly what happened in 2019. How Labour was blind to this threat is beyond me – it reflects a remarkable complacency.
Similarly, many in Labour seem to ignore the fact that, at the 2017 election, the Tories became the second biggest party in Scotland, with Labour picking up just six extra seats after it was wiped out by the Scottish National Party in 2015. Both Labour and the Tories went into 2017 with one Scottish seat each, but the Tories surged to 13 seats while Labour secured just seven. That Scotland, once a bulwark of Labour support, now seemed permanently lost was also completely ignored by many Labourites post-2017.
Right-wing commentators don't like to admit it, but Labour's 2017 manifesto was popular with the wider public. Promising public spending after years of austerity contrasted with a Tory manifesto that got torn to shreds by the press over lacklustre promises and back-pedalling over a social-care policy that alienated many Tory voters. Overall, the Tory campaign was a shambles, with a core message of 'strong and stable leadership' repeated by a leader, Theresa May, who ducked debates and scrutiny. It left Labour with an open goal.
Mistakes were made by the Tories in 2017. But, for all the party's faults, it proved to be a quick learner. Plans were put in place to make sure May's weak leadership would not make it to another General Election, while strategists knew the next manifesto would have to reward the public after nearly a decade of austerity. This contrasted with the complacency of Labour strategists going into 2019, who thought a 2017 manifesto on steroids would be a winner. In the event, in 2019, Labour's individual policies were popular, but when combined lacked credibility.
Labour landed a blow against the Tories in 2017, but it only left the party wide open for what was coming in 2019. The Tories' embrace of Brexit – though somewhat feeble under Theresa May – lay the foundations for 2019. By then, the Tories' more full-throated embrace of Brexit, via new PM Boris Johnson, along with Labour's embrace of a second referendum, sealed Corbyn's fate in many Red Wall seats.
Labour went into 2019 complacent, viewing its chances through rose-tinted glasses. If anything, the fact Labour could not beat someone as incompetent as May in 2017 should have set off alarm bells. Now, in the form of this leaked report, many Labourites have found a scapegoat for their loss in 2017: treacherous figures in Labour HQ. If Labour continues to believe its own nonsense, it will never rebuild itself.
Ieuan Joy is a student journalist based in Sheffield. Follow him on Twitter: @JoyIeuan.
To enquire about republishing spiked's content, a right to reply or to request a correction, please contact the managing editor, Viv Regan.