Facing up to the cost of living
Documentary series Hospital and Born to Be Different both inspire and provoke.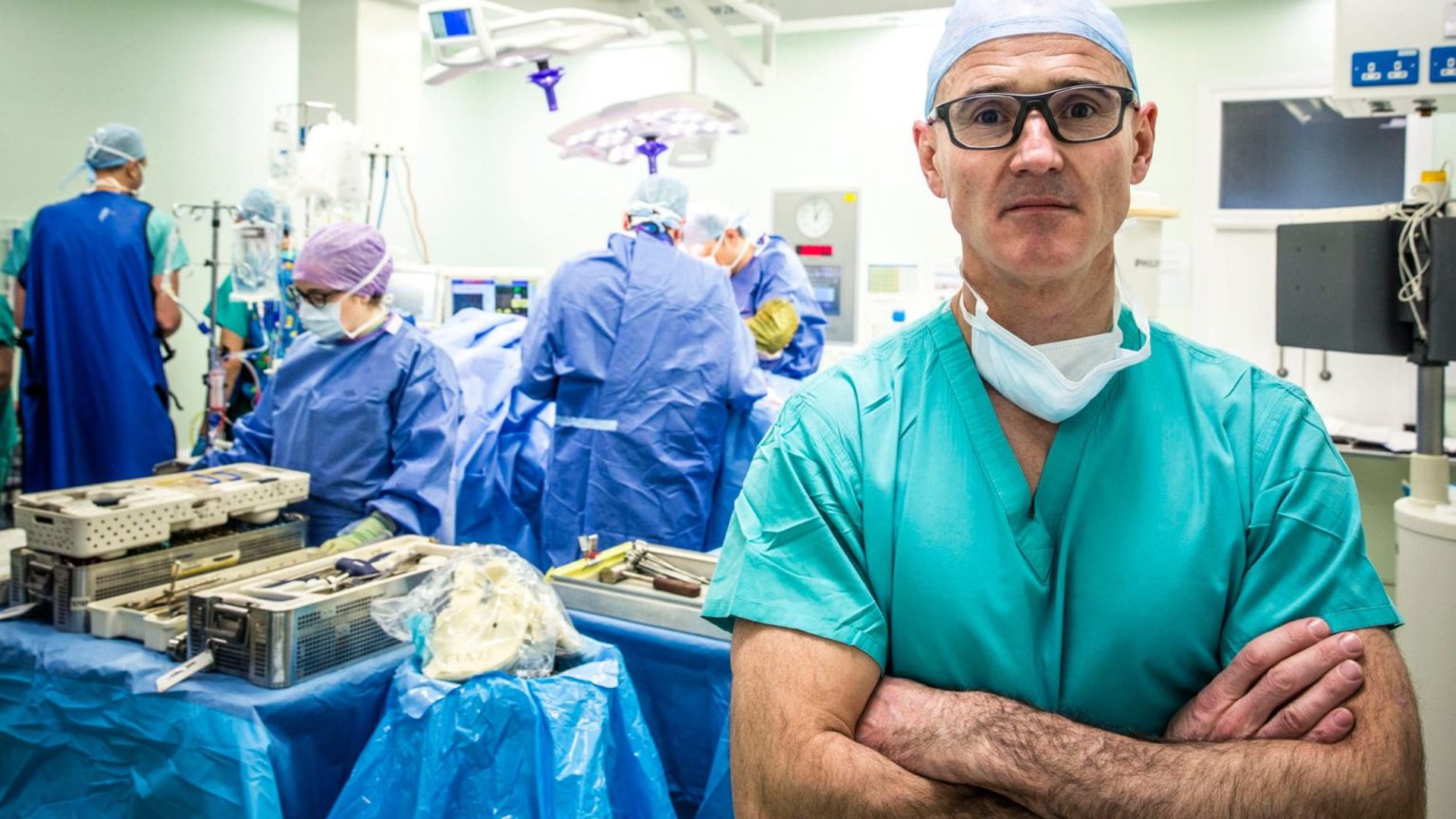 BBC2's Hospital, which is now in its fifth series, is the best and most realistic portrayal of what actually goes on in the UK's National Health Service hospitals.
It is a documentary series that shows not just the heroism of dedicated doctors and nurses, but also the managerial headaches that now comprise a large part of their workload, from the shortage of critical care beds for the seriously ill, to the difficulty of catering for those requiring overnight ventilation and intensive medical and nursing care.
Of course, the Covid-19 outbreak has brought many of these problems to public attention. We all know now that the UK lacks enough intensive-care and high-dependency beds. We have roughly one fifth as many as Italy and half as many as Germany. We also have fewer doctors per thousand head of population than almost every other developed country in the world. No wonder the NHS workforce is chronically stressed and suffering from low morale.
Last week's Hospital episode, which came from Alder Hey Children's Hospital in Liverpool, trailed two heroic surgeons while they dealt uncomplainingly with their workload. They had no time to sit down and relax – not even a few minutes to snatch lunch. The demands of work were constant.
One paediatric neurosurgeon was shown spending hours in an operating theatre performing life-saving surgery on a small child. When it was time for a different surgical team to take over, he didn't take a moment to have a coffee. No, he was out of the theatre and up the stairs, checking on his ward patients, making new decisions on acute care. And then he was off to scrub up again and return to the theatre. The demands on his shoulders were immense, and yet he still found the time and empathetic energy to talk to parents, and reassure them their children were okay.
And on top of all this, he and his colleagues still have to attend to such issues as budget allocation. Because if they don't, and they fail to make the funding case for a particular service, especially when it is a loss-maker for the hospital, there is a chance that service will disappear. This was the problem facing one paediatric chest surgeon, who had discovered that the funding for correcting chest-wall deformities was to be cut because it 'costs too much'. As he pointed out, many of those struggling with this deformity will have to pay much more than the £10,000 to £20,000 an operation costs, on the life-long psychiatric care necessary to live with such a deformity.
Channel 4 has an equally compelling documentary show on at the moment, in the shape of the latest series of Born to Be Different. First shown in 2003, the 10 series so far have followed a group of physically disabled children since birth. The magic of documentaries like this, which follow individuals over a long period of time, is that we get to know them so well. It means we start rooting for them on a personal level, as if they were our friends. And what has stood out throughout is the courage and stoicism of these children and their families.
In the most recent episode, we caught up with Zoe, born with severe inturning and malformation of hands and feet, who was off to study law at university. She was still the determined and courageous individual we've grown to love over the years, determined to overcome every obstacle even her doctors deemed insurmountable. It was little surprise, then, that she refused a carer at university, and instead opted to manage on her own. I even shed a tear as she coped manfully with her laundry, kicking her shoe off and using her feet to shovel the clothes out of the huge washing machine.
Then there was Emily, another determined soul, born with spina bifida and coping with a stoma and catheter. The chirpy child we remember is now a caring young adult set on helping others by becoming a nurse.
There was also: William, born with tuberous sclerosis, and plagued with severe epilepsy, mental retardation since childhood and now autism, but showing tremendous resilience in spite of it all; Hamish, who suffers from dwarfism, but is now a world-class Paralympian swimmer, and studying engineering at university; and poor Shelbie, who, born with complex cerebral and physical disabilities, is unable to stand, walk or communicate.
The doctors, who are in favour of a 'do not resuscitate' order for Shelbie, have said that her invasive, painful treatment and hospitalisation several times a year should stop. And so she is now being cared for at home. Her case raises complex moral questions. The cost to the NHS of keeping Shelbie alive must be millions of pounds. And what of the emotional cost, too, to her parents and her siblings, whose lives have been dominated by Shelbie's plight? And yet, what, if anything at all, is too much when it comes to the life of one of our children?
But then, as Hospital showed, such difficult questions are being asked and answered every day by the NHS, whether it is the decision to issue a 'do not resuscitate' instruction or to cut funding for chest-deformity surgeries. Whether they are the right answers to the right questions, however, is open to debate.
Leyla Sanai is a writer.
To enquire about republishing spiked's content, a right to reply or to request a correction, please contact the managing editor, Viv Regan.