The class hatred behind 'Karen'-bashing
Julie Bindel is right: 'Karen' is a sexist, classist slur.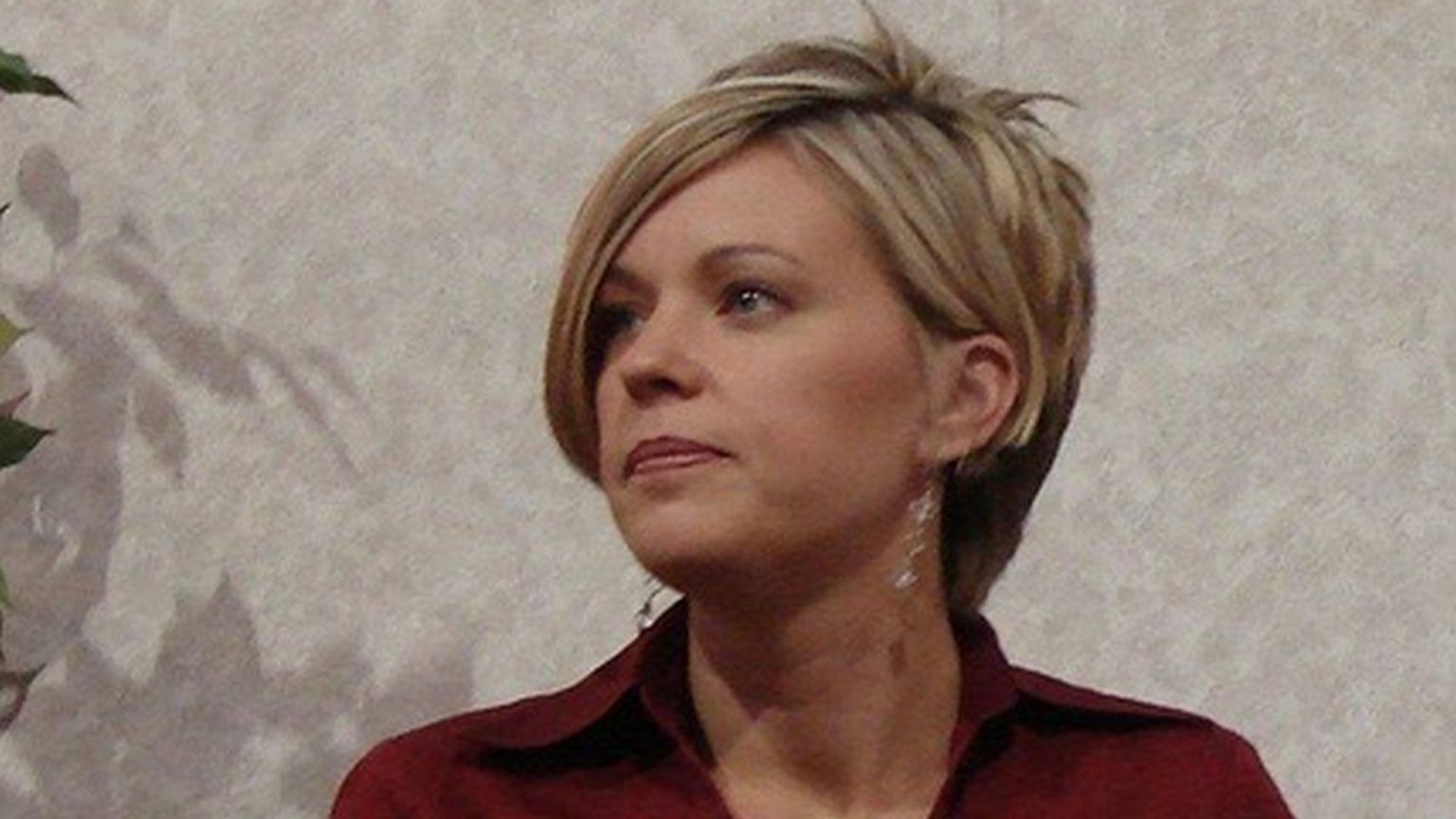 'It is the peculiar quality of a fool to perceive the faults of others and forget his own', said Cicero. This is so true of the woke bourgeoise who bang on endlessly about 'Karens'. You know Karens: they're the busybody, always-complaining, helmet-haired women who stalk the nightmares of sophisticated middle-class people, especially the right-on millennial middle classes. These people are constantly making memes of Karens, showing culturally and sartorially inferior women asking for the manager and generally making a fuss about everything. Which is hilariously ironic given that 'Karen'-like behaviour – snitching to management, trying to get people sacked, moaning endlessly about every inconvenience – is the stock-in-trade of woke millennials. These Karen-bashers are the biggest Karens of all.
The feminist Julie Bindel has triggered a discussion about Karens by asking a simple question: 'Does anyone else think the "Karen" slur is woman-hating and based on class prejudice?' The furious response to Bindel's question proves she has a point. Twitter went into meltdown, as is its wont, as PC leftists and black tweeters insisted that actually 'Karen' is a perfectly legitimate term to describe a swathe of white women who are shrill, given to complaining, and, of course, racist. As one headline summed up the debate: 'White women say calling them "Karen" is a slur, black Twitter sounds off.' That headline is almost too perfect. What people are essentially saying is that it is not a slur to refer to all thirtysomething white, 'cis', married women as Karens because that's what they are: moany, racist, vulgar Karens. Erm… that's prejudice. To paint an entire section of society as a samey blob is the definition of prejudice. Just because it's coming from 'black Twitter' doesn't make it okay. It's still a nasty caricature based on racial, gender and class assumptions.
Where Bindel is most right is when she says the 'Karen' slur is classist. In this sense, it is the female equivalent of 'gammon', the pig-derived name that Corbynistas in particular use to refer to red-faced men of a certain age and a certain class. Whenever a fiftysomething bloke with a less than polished accent puts his hand up on Question Time and proceeds to slag off Jeremy Corbyn or stand up for Brexit, social media will explode with wails of 'gammon!'. What they mean is 'pig' – subhuman, inferior. What is striking is that these apparently switched-on, uber-aware leftists who refer to middle-aged men as 'gammon' and thirtysomething women as 'Karens' always insist that they are attacking the middle classes. Even if that were true, it wouldn't be okay. But it isn't true. At all. Gammons and Karens are slurs invented by self-satisfied bourgeois elements to demean lower middle-class and working-class people whom they see as lacking grace and style.
The attempts to depict Karens as symbolic of the middle class actually demonstrate that we aren't really talking about the middle classes here. So, Grazia magazine describes a Karen as being 'generally from Generation X, so in her late thirties or forties. She is generally a middle-class white woman, with a specific haircut – what is often called a "can I speak to the manager" haircut. The hairstyle is that kind of American soccer-mum haircut…' Karens can also be 'racist, homophobic and transphobic', apparently. The 'soccer mom' haircut is a giveaway here. If we really are talking about middle-class people, it's a very specific form of middle class: the new arrivals into the middle class; the apparently unsophisticated types who, courtesy of their husbands perhaps, have suddenly found themselves in the more middle section of society. But they're still uncouth, brash, and lacking in the social awareness of the older, better, more enlightened middle classes.
Think of those women who appear in virtually every Mike Leigh film, from Abigail's Party to Life is Sweet to Secrets and Lies – the sad working-class woman with middle-class airs and graces who gets everything wrong and is always, but always, the villain of the piece. Properly middle-class theatregoers and cinema attendees have been laughing at these women for yonks. Karen-bashing continues this trend of looking down one's nose at aspiring working-class women who think joining the middle class means having to become an irritating, bossy moaner. Stupid bitches. It's the same with gammon. Anyone who says this is an attack on middle-class men is lying to themselves, and they know it. It is a classist slur aimed exclusively at lower middle-class men ('golf bores') or working-class men done good (the greatest crime in the eyes of certain middle-class leftists) who apparently reveal their foul origins when they bash Corbyn or insult the EU.
Class hatred unquestionably fuels Karen-bashing. There's a twisted irony: 'Karens' are attacked for thinking they are better than everyone else, but Karen-bashing itself is a far more explicit expression of moral superiority and class hierarchy than anything a soccer mom could pull off when she's complaining to the manager. Indeed, the woke left who loathe Karens are the biggest Karens of all. Invite a controversial speaker to campus, and they'll go running to the manager (the university authorities): 'Ban this person!' Say something they don't like and they won't hesitate to tell your boss to sack you or deprive you of work (think of Maya Forstater after she criticised the cult of transgenderism). As for making sweeping racial generalisations: millennial socialists who have built an entire caricature out of white women called Karen are not in a position to complain about racial stereotyping. They're its main purveyors right now.
These Karen-bashers are no better than the snobs who raged against 'Sharons' and 'Traceys' from Essex in the Eighties. Then, as now, 'proper' middle-class snobs were just spewing disgust at what they viewed as vulgar women lower down the class, morality and decency hierarchy. They're going nuts over the suggestion that saying 'Karen' is a slur because they know it's true.
Brendan O'Neill is editor of spiked and host of the spiked podcast, The Brendan O'Neill Show. Subscribe to the podcast here. And find Brendan on Instagram: @burntoakboy
Picture by: Kathy, published under a creative-commons licence.
To enquire about republishing spiked's content, a right to reply or to request a correction, please contact the managing editor, Viv Regan.