Why the left loves a disaster
Leftists are revelling in the Covid-19 crisis because it confirms their worst prejudices about people.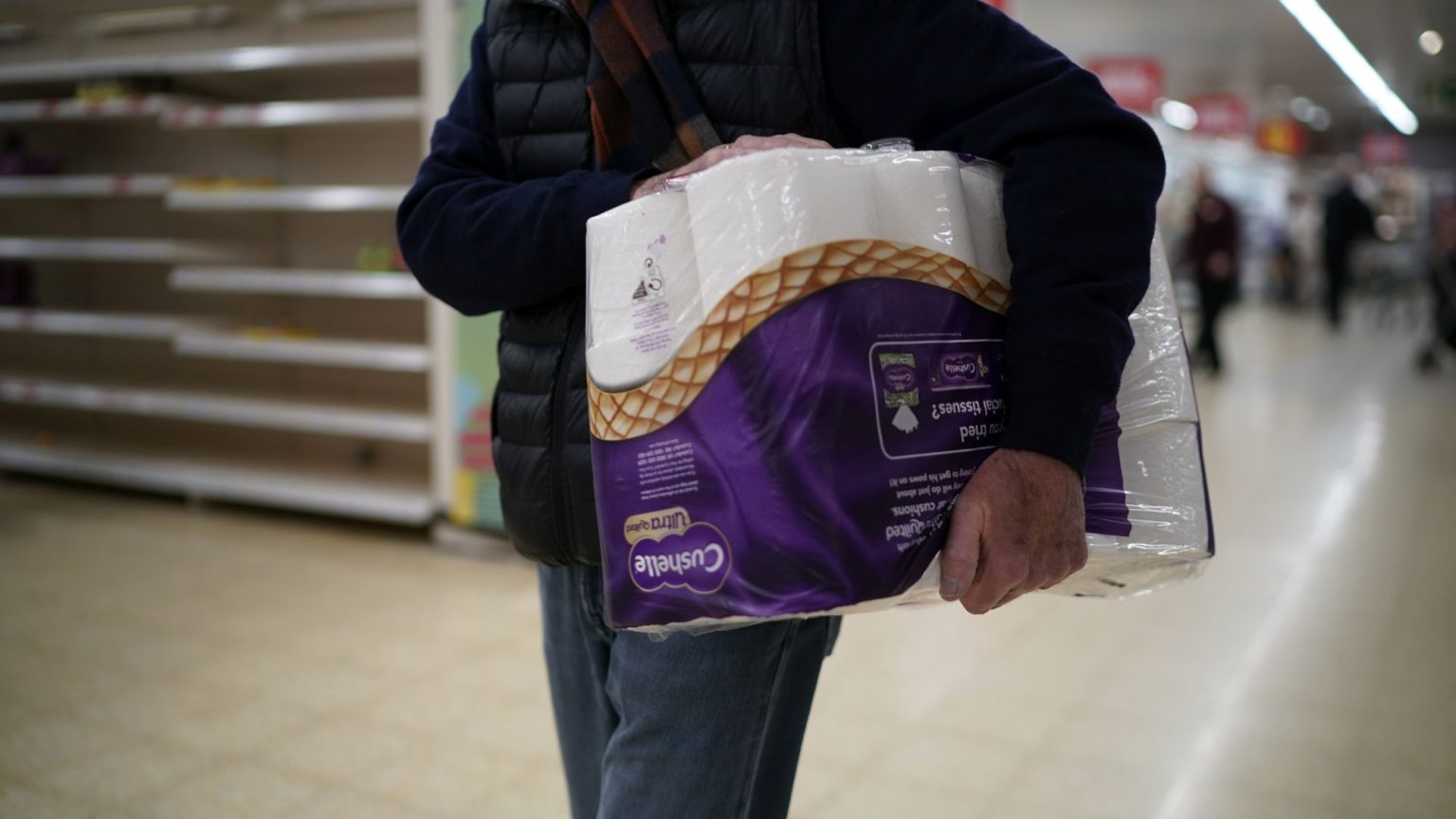 One persistent response to the UK government's attempts to grapple with the Covid-19 outbreak is to lament its apparent reluctance to take ever-more drastic measures. Unsurprisingly, opposition Labour ministers have been leading this charge, calling for tougher 'compliance measures' to stem the tide of infection. Labour wants the government to stop asking people not to go to work unless they have to, and instead to shut down any non-essential businesses, compelling people to stay indoors. 'Much as it irks libertarians', writes the Labour-supporting Gaby Hinsliff in the Guardian, 'the state will have to prescribe in much more heavy-handed detail what we can and can't do – yet the government itself still seems to be coming to terms with that new reality'.
Hinsliff's is a widely echoed complaint. Critics from the wider Labour left have complained that the government's 'unenforced' advice and 'hesitancy' in imposing restrictions has wasted valuable time and will no doubt cost many lives. To them, a state-enforced lockdown just makes sense. It's a no-brainer. And so we have an ostensibly surprising situation in which those on the left are completely at ease with calls for public-health measures to be wielded with an iron fist.
But probe a little deeper, and the alliance between the contemporary left and an authoritarian state is not that much of a surprise. That's because many on the left have long been all too comfortable with calls for the state to regulate our behaviour.
Indeed, so-called progressives have been complaining that governments are not doing enough to curtail freedoms, especially when it comes to health risks, for two decades at least. They complain that people still stubbornly fail to adopt healthy behaviours. That they eat the wrong foods, and enjoy the wrong lifestyles. This active distrust of the public has underpinned the gradual decades-long shift in public-health strategy, from public-information campaigns toward more subtly coercive measures. Our freedom, such as it is, has been treated as little more than an obstacle to be overcome in the quest for health and wellbeing.
But the Covid-19 crisis has exposed something else about the left. That is, its illiberalism goes hand in hand with a yearning for catastrophe. This isn't as counterintuitive as it seems. In fact, it makes sense. The contemporary left believes that people's freedom is a problem, because people make the 'wrong' decisions: they eat the 'wrong' food; they enjoy the 'wrong' lifestyles; and, post-New Labour, they even vote the 'wrong' way. Through their freedom, then, people are effectively bringing disaster upon themselves. They are the vehicles of the coming catastrophe.
This is why many leftists have almost treated the Covid-19 crisis as a vindication of their apocalyptic mindset. It confirms their fin-de-siecle cultural mood, and their pessimism about the future, which had previously been couched in terms of climate change. And, above all, it confirms their prejudices about people, about their inability to make the 'right' decisions, from stockpiling provisions to going for weekend walks on the beach or in the park, when they should be hunkered down indoors.
It was as if some were just waiting for something like this to happen. And now the pandemic is here, they can tweet their sighs of relief. One researcher noted that his social-media posts offering pessimistic scenarios are shared much more enthusiastically than his reassuring ones. Many, he remarks, seem to 'want this epidemic to turn into a catastrophe'.
In reality, of course, the Covid-19 crisis confirms nothing. Not about people, and not about the End of Days. It is merely giving the existing cultural anxieties of certain sections of society, especially the millennial left, a stage on which to express themselves.
Any left-winger with a shred of freedom-loving sentiment should be worried about the drastic measures the government is imposing. When we call for government control over everyday life, we need to be sure we're doing it for the right reasons. And we need to ensure a commitment to the resumption of our freedoms after this emergency has passed. But if too many persist in their deep and destructive distrust of the public, we may find ourselves caught in the grip of a set of authoritarian measures from which it will be difficult to extricate ourselves.
To enquire about republishing spiked's content, a right to reply or to request a correction, please contact the managing editor, Viv Regan.