Hungary: Western Europe's whipping boy
Those lecturing its government over emergency powers don't really care about democracy.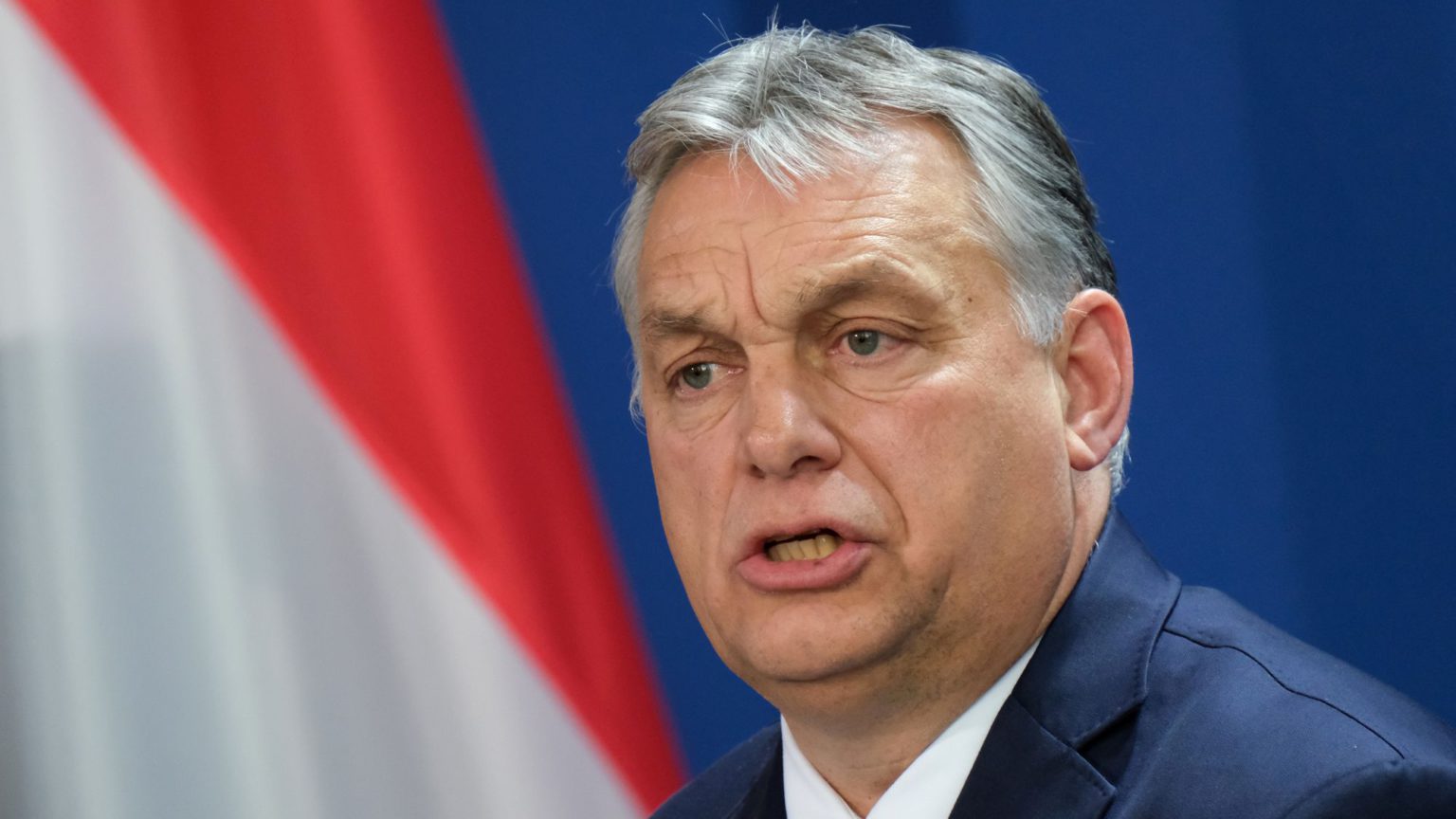 One of the disturbing consequences of the Covid-19 pandemic has been the declaration of states of emergency by governments throughout the world. From Britain to Spain to Hungary to the United States and all the way to India, governments have assumed special emergency powers to deal with the pandemic. In numerous countries, such as Britain and Canada, parliament has been suspended in order to deal with the emergency.
Anyone who is committed to a democratic public life should be concerned when they see emergency measures like these come in. Parliaments are precious institutions that serve and give voice to the aspirations of the demos. It is entirely legitimate to raise questions and concerns about the suspension of such vital institutions. But instead of having a serious discussion about the long-term implications of suspending parliaments and executive power being exercised through decrees, sections of the Western political elite and media have decided to focus their energies only on condemning the Hungarian government for its supposed ambition to turn itself into a dictatorship.
If one was to rely on the Western media for information, it would be easy to get the impression that the actions of the Hungarian government, and of prime minister Viktor Orbán, are analogous to Hitler grabbing power in March 1933, after the Reichstag adopted the Enabling Act of 1933. 'The brazenness of Orban's power grab is without any parallel in recent European history', writes a columnist in the Washington Post.
Some outlets insist that, as a result of the decision of the democratically elected Hungarian parliament to adopt emergency powers, the rise of a dictatorship has become an accomplished fact. 'Hungary's Orbán government seizes on coronavirus pandemic to establish dictatorship', warns a headline on the modestly titled World Socialist Website. The Guardian's Owen Jones, who called for a complete shutdown in the UK, casually tweeted: 'No big deal, a full blown not-even-pretending-anymore dictatorship has been established in a European member state.'
Most media attacks on Hungary don't go so far as to claim that a dictatorship now runs Hungary. Instead, they see the Orbán government's action as a 'potential pathway to dictatorship' – arguing that the newly adopted emergency powers have the potential to lead to a dictatorship.
The Hungarian government is certainly not composed of angels. And like any government facing an unprecedented global emergency, it is quite possible that it will make errors of judgement in its handling of the crisis. But to accuse the Hungarian government of executing a power grab sui genesis is to indulge in tendentious and mean-spirited polemics. Even a Hungarian schoolchild can do the parliamentary maths and figure out that the government does not need special decrees to 'grab power'. The last election gave the Hungarian government a large majority in parliament. It already has the two-thirds majority it needs to pass all the measures that can be decreed under emergency powers.
As Hungarian political scientist Gábor Török has pointed out, if Orbán wanted to introduce a dictatorship, he could do so with parliament meeting regularly, without special authorisation through decrees. The hysterical denunciations directed at the Hungarian government conveniently overlook the inconvenient fact that, in any case, Orbán possesses a unique democratic mandate to deal with the current emergency.
Anyone observing the media campaign against Hungary and its government would imagine that it is motivated by a genuine concern to uphold the values of democracy. Anti-Hungarian crusaders continually go on about the importance of protecting the values of Europe. Recently, the former Italian prime minister, Matteo Renzi, tweeted that Hungary should be driven out of the European Union because it threatens this institution's democratic values.
In every respect, Renzi personifies anti-Hungarian bigotry. It is worth recalling that, unlike Viktor Orbán, who became prime minister through running in a General Election, Renzi gained power through what could be called a coup d'état. Renzi would not know what democracy is if he bumped into it. He never ran in a national election nor had he been elected to either Italy's lower or upper houses of parliament before he became PM. In 2014, he was simply named as Italy's leader by the Italian president, Giorgio Napolitano, a former leading member of the Italian Communist Party (PCI). In effect, Renzi replaced the previous prime minister, Enrico Letta, through the kind of intra-elite political manoeuvring that used to characterise the final years of the Weimar Republic.
In passing, it is also worth noting that Napolitano actively supported his party's denunciation of the 1956 Hungarian Revolution, when the PCI's newspaper referred to the revolutionaries as 'thugs' and 'despicable agent provocateurs'. So being lectured on the need to be wary of dictatorship in democratic Hungary by the Renzi-Napolitano school of realpolitik is like hearing a serial killer praise the value of life.
The reality is that the animosity directed at Hungary by its Western detractors is not motivated by a genuine concern about the fate of freedom and democracy. Their dislike of Hungary is fuelled by their hatred for the cultural values that the Hungarian government stands for. In particular, they fear that its celebration of national sovereignty will inspire others to embrace this outlook.
There is nothing wrong with having an open debate on matters of cultural values. What is despicable, however, is using a global health crisis as an excuse to settle scores with a political opponent.
Frank Furedi is a sociologist and commentator. His book What's Happened To The University?: A Sociological Exploration of its Infantilisation, is published by Routledge. (Buy this book from Amazon(UK).)
To enquire about republishing spiked's content, a right to reply or to request a correction, please contact the managing editor, Viv Regan.