Why it is right to question the experts
The sneering at 'armchair epidemiologists' misunderstands how important critical debate is.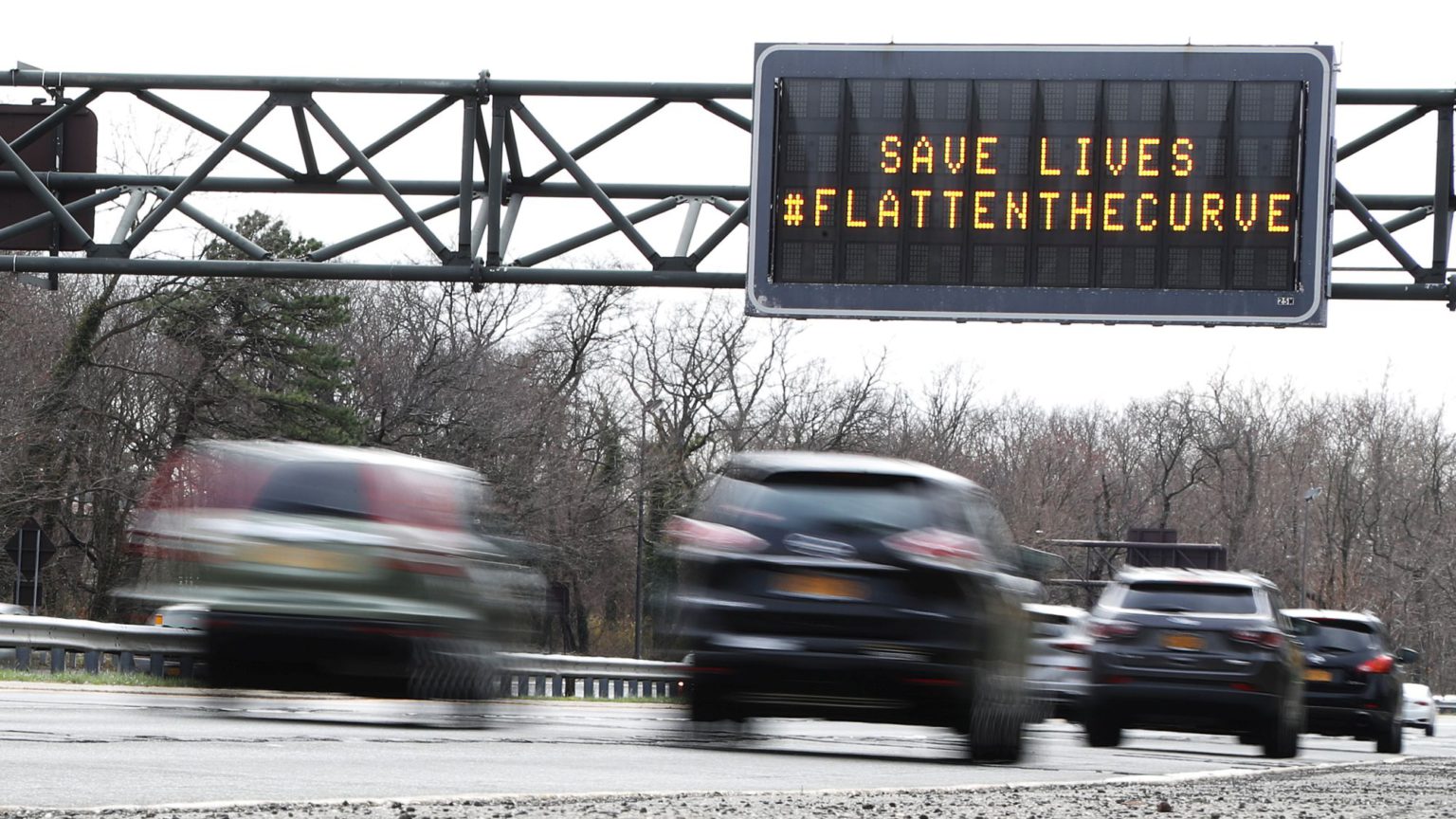 A virus is sweeping Europe: the virus of obedience.
A new intolerance is spreading. It is a kind of bigotry that suggests that those of us who are not epidemiologists should just shut the fuck up and accept and act upon what we are being told by those who are. As non-experts, we are exhorted to submit humbly to those who apparently know what is best for us – to defer to expertise and stop second-guessing uncertainty.
The sneering tone of contempt for ordinary people's attempts to make sense of the coronavirus crisis on social media is redolent of 19th-century elitist prejudices about a natural order and the need for deference. Noah Haber, a postdoctoral researcher at the Meta-Research Innovation Center at Stanford, along with some fellow researchers, demands that we 'flatten the curve of armchair epidemiology'. He refers to the 'Dunning-Kruger Effect (DKE)' – the phenomenon 'where people lack the ability to understand their lack of ability'. He pontificates further that there is 'a new and more virulent strain called DKE-19', which has reached 'pandemic proportions' and which 'generally appears three to five days after learning that the word "epidemiology" is not the study of skin diseases'.
It is not just the malice and deeply condescending tone of these champions of expertise that should spark anger. It is their attempt to close down debate that is most troubling. Because that is precisely the opposite of what should be happening right now.
The first point we need to keep in mind is that no one, including real epidemiologists and 'armchair epidemiologists', has a monopoly on the truth. We are dealing with a health crisis that is rooted in uncertainty. In these circumstances, it is inevitable that rumours, conspiracy theories and misinformation will circulate, alongside all the genuine attempts by both experts and non-experts to make sense of the predicament we find ourselves in.
Yes, we may all feel angry about certain comments made on social media. There are some pretty moronic things being said and circulated. But the idea that this should be stopped or managed by overseers, whether it is Twitter moderators or WhatsApp administrators, is plain wrong. If anything, we should welcome the spread of discussion. It shows that ordinary people, just like the experts, are trying to make sense of the madness of our times.
The demand for obedience, the intolerance towards ordinary people's efforts to get a handle on reality, is an indulgence that might flatter the egos of self-appointed experts. But it does a disservice to society, and to experts too, in fact.
In times like these, scepticism, debate and questioning are fundamental to resolving the crisis we face. These things are a central part of how we make sense of the world and build resilience to handle the threat. Gaining clarity, even in the midst of confusion, is not about 'seeing the light' or finding 'the truth'. It is about how we get to a common acceptance of what the truth might be.
What the critics of 'armchair epidemiology' fail to grasp is that we do not have to understand the technical content of scientific expertise to question it. As citizens we need to judge the knowledge we are being asked to accept through discussion and persuasion. By stirring up public controversy over the advice or policies that are being presented to us, we the citizens can constructively shape politics.
One thing we should do is challenge inconsistencies. For example, two weeks ago we were told that people assembling in large gatherings in open sports stadiums was not a major threat. Today, we are being told that walking in a park with someone without observing the two-metre distance rule is an act of irresponsibility. If we accept, and perhaps we should, that new data has come to light that shows such measures are now needed, then this would make sense. But no such explanation has been made.
The point here is that by demanding an explanation, we are not passing judgement on the merits or demerits of the argument. Rather, by insisting on our freedom of discussion, we are forcing the experts to clash, to discuss the inconsistencies among themselves, and to question themselves and their evidence. This might change their minds; it might not. But at least it will force them to explain their positions better. More clarity, more authority and thus more trust will result from our so-called 'armchair epidemiology'.
True experts will welcome our 'intrusion' into their space. Unlike the moral guardians who believe their insights trump those of the plebs, those genuinely fighting to help solve the coronavirus crisis know that this is a battle that will take place on many fronts – the scientific, the political and the social. They know, too, that it will be wrong and counterproductive for them to isolate themselves from public debate. Their self-value rests upon how well they can respond to public pressure. As Erwin Schrödinger, the great Austrian physicist, put it: 'If you cannot – in the long run – tell everyone what you have been doing, your doing has been worthless.'
To optimise outcomes, we need to strengthen, not weaken, the division of labour between experts and non-experts. We also need to insist that it is a moral imperative, a duty that falls upon all of us, to question the experts. This ought to be the message of our times.
Dr Norman Lewis is a writer and managing director of Futures Diagnosis.
To enquire about republishing spiked's content, a right to reply or to request a correction, please contact the managing editor, Viv Regan.