Censorship will not defeat extremism
We need more speech, not less, to take on Islamists and the far right.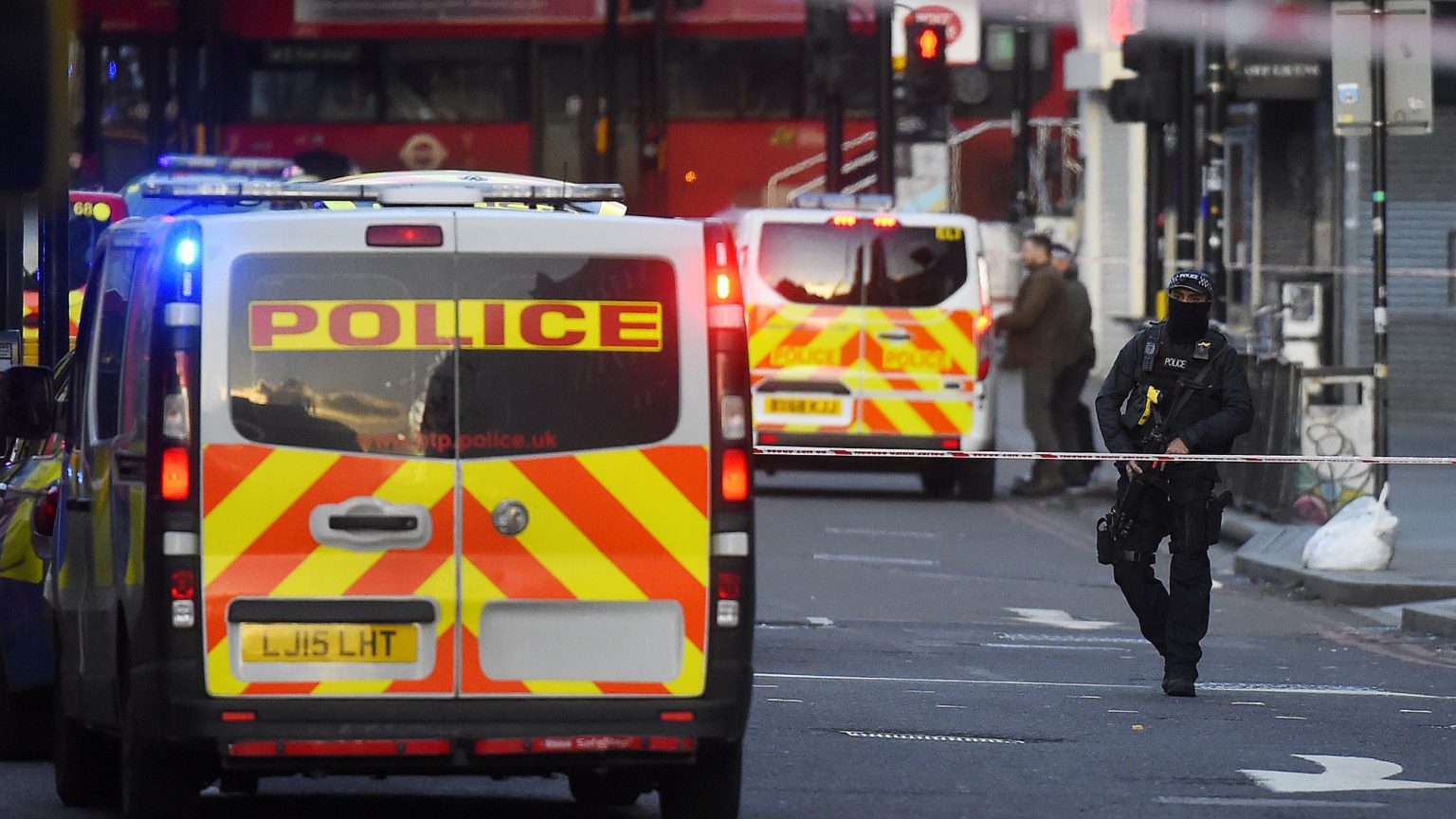 When terrorist incidents such as those at Streatham or London Bridge occur, they are almost never isolated incidents. Even when an attacker acts alone, he or she will invariably identify with a wider ideology or movement. These attacks represent only the most violent expression of a much larger milieu of extremist beliefs and dogmas. What a free society does about ideas that lead to violence is not at all straightforward. But part of the answer has to involve ensuring there is more free speech for challenging and exposing what extremists believe. By contrast, becoming bogged down in expansive and stifling notions of hate speech will do nothing to help matters. Censorship won't defeat extremists, but it will make it more difficult for others to confront them.
Extremists have to be challenged on their core ideas, even where that might offend religious sensibilities. Yet there is now a concerted push to set a growing number of subjects beyond discussion. Worse, rather than resisting this, too many engaged in counter-extremism work are focussing their attention on hate speech, endorsing the impression that British society is awash with bigotry and a rapidly expanding far right.
Everyone agrees that neo-Nazi and white-supremacist ideas need to be pulled apart. That includes the use of criticism and ridicule as means to undermine such obnoxious beliefs. By contrast, when it comes to Islamism, people start to lose their nerve. It doesn't help that an alignment of apologists and fellow travellers have assisted Islamists in muddying the waters. Too often accusations of racism are deployed, or sensitives around respecting religious belief are played upon, to help shield religious hardliners from normal scrutiny.
For years, far-left groups have partnered with Islamists peddling a certain message about Islamophobia. But arguments that were once fringe have come to shape the discourse to the point where they can now be heard in television studios. It was striking that in reaction to the launch of the Free Speech Union, a member of the Lords suggested on the BBC's Politics Live that this new organisation would likely be used as a cover by racists and those who have 'hostile views towards Islam'. We are living through a peculiar moment if this is the reaction to a new free-speech group.
Significantly, efforts to limit speech on these subjects is also happening at the political level. Had the recent push by some in parliament for a legal definition of Islamophobia succeeded, it would have made uncensored discussions about Islamist ideas impossibly difficult. According to the specifications proposed by the All-Party Parliamentary Group on British Muslims, which came up with the definition, simply raising certain concerns about Islam and terrorism could be classed as racism.
Even without the formal adoption of that definition, the sentiments underlying it are still being unthinkingly accepted. This means important issues are being set beyond the realms of public debate, to the point where even speaking irreverently about an item of clothing, such as the burqa, is now construed as a racist attack on all Muslim women. Nor is it only Boris Johnson who draws a reaction here. When the liberal Muslim writer Qanta Ahmed criticised the burqa in the Spectator, the Muslim Council of Britain's 'Centre for Media Monitoring' made an example of her in its report on negative and misleading portrayals of Muslims in the media. Far from being anti-Muslim, Ahmed simply had a different view on whether the niqab or the burqa are legitimate within her own religion.
It is striking how different types of extremism are handled. Public officials and politicians are noticeably at ease when expressing moral outrage at right-wing extremists. When it comes to Islamists, however, the same people limit themselves to speaking abstractly about radicalisation, pondering how we might mitigate risk. There is little acknowledgement of agency here, as if Islamist extremism is a misfortune that just befalls certain vulnerable people.
Far from being an abstraction, radicalisation is the process by which someone becomes convinced of very specific beliefs. This involves them embracing a worldview hostile to that of their surrounding society. For many, this happens in a particular social context, where personal relationships and family or friendship circles are significant. However, talking gingerly of radicalisation, without ever identifying or interrogating the content of the ideas that radicalise, gets us nowhere.
This stifling of speech is happening at the very time when we need to be more explicit in stating what is wrong with extremist beliefs. Those leading counter-extremism efforts should be pushing back, but they themselves are becoming increasingly entangled with a focus on hate speech and online abuse – seeing these as evidence of a resurgent far right. Embracing an ever-expanding conception of hate speech will only contribute to an atmosphere in which dismantling Islamist ideas is more difficult.
Following the 2017 London Bridge attack – the third Islamist terror attack in the UK that year – then prime minister Theresa May warned that to tackle extremism we would have to have 'some difficult, and often embarrassing, conversations'. Instead, the opposite is happening. Partly, this is because we have listened to campaigners who allege that these difficult conversations will somehow feed the far right. But it also seems that public officials avoid these conversations out of a misguided fear that having them will 'alienate communities', driving them towards Islamism.
This isn't good enough. If we are serious about taking on extremists, we need more speech, not less.
Tom Wilson is a senior research fellow at Policy Exchange.
Picture by: Getty.
To enquire about republishing spiked's content, a right to reply or to request a correction, please contact the managing editor, Viv Regan.