The mini McCarthyites of Turning Point UK
The right-wing campus group wants students to snitch on their professors.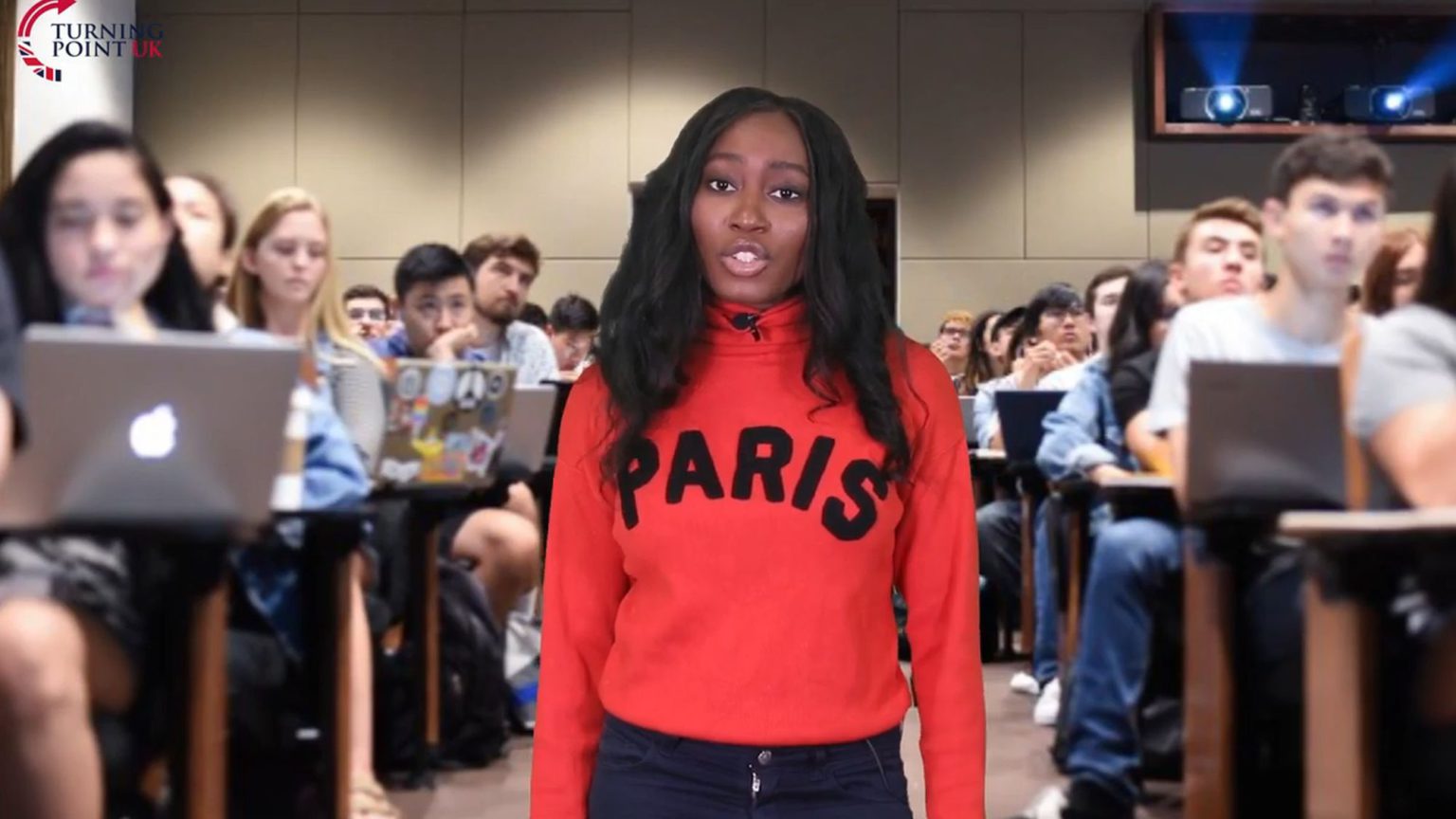 As spiked has long argued, snowflakery is just as prominent on the right as it is on the left. Exhibit A is Turning Point UK, a right-wing campus group whose members pose as warriors for free speech, but who also seem to be deeply offended by left-wing ideas they disagree with.
If you haven't heard of Turning Point UK, you're probably not alone. The UK spin-off of the right-wing US campus outfit has struggled to get off the ground. Its launch last year seemed to spark more derision than support, and many of its prominent young media 'influencers' swiftly dropped out.
One of Turning Point USA's big ideas, which TPUK is now trying out here, is a website where students can snitch on their professors for 'political bias'. In the US it's called, charmingly, Professor Watchlist. TPUK has gone for the similarly sinister Education Watch. You can see their launch video for it below:
Our uni campuses are overrun by leftist lecturers who teach their overt political bias as objective truth.

This is not ok.

The fight back begins now.

Introducing "Education Watch": Documenting University Lecturers' Political Bias.

Submit an incidenthttps://t.co/ZGPehVY0pa pic.twitter.com/NnBG3cpWNW

— Turning Point UK (@TPointUK) February 26, 2020
Some of the early entries on Education Watch include a slide offering a Marxist perspective on health provision, something Turning Point says risks 'normalising extremist views'. Another example is a message from a teacher to students urging them to vote, even if they vote for 'the party that shall not be named'.
There is a real problem with free speech and intellectual diversity on campus. But this is hardly indoctrination, is it? In any case, if Turning Pointers were genuinely interested in free and open debate on campus they wouldn't be carrying on like mini McCarthyites, calling on students to rat on teachers who trigger them. Grow up.
To enquire about republishing spiked's content, a right to reply or to request a correction, please contact the managing editor, Viv Regan.