This Tory's not for Turning Point
A young conservative on the UK's new young-conservative group.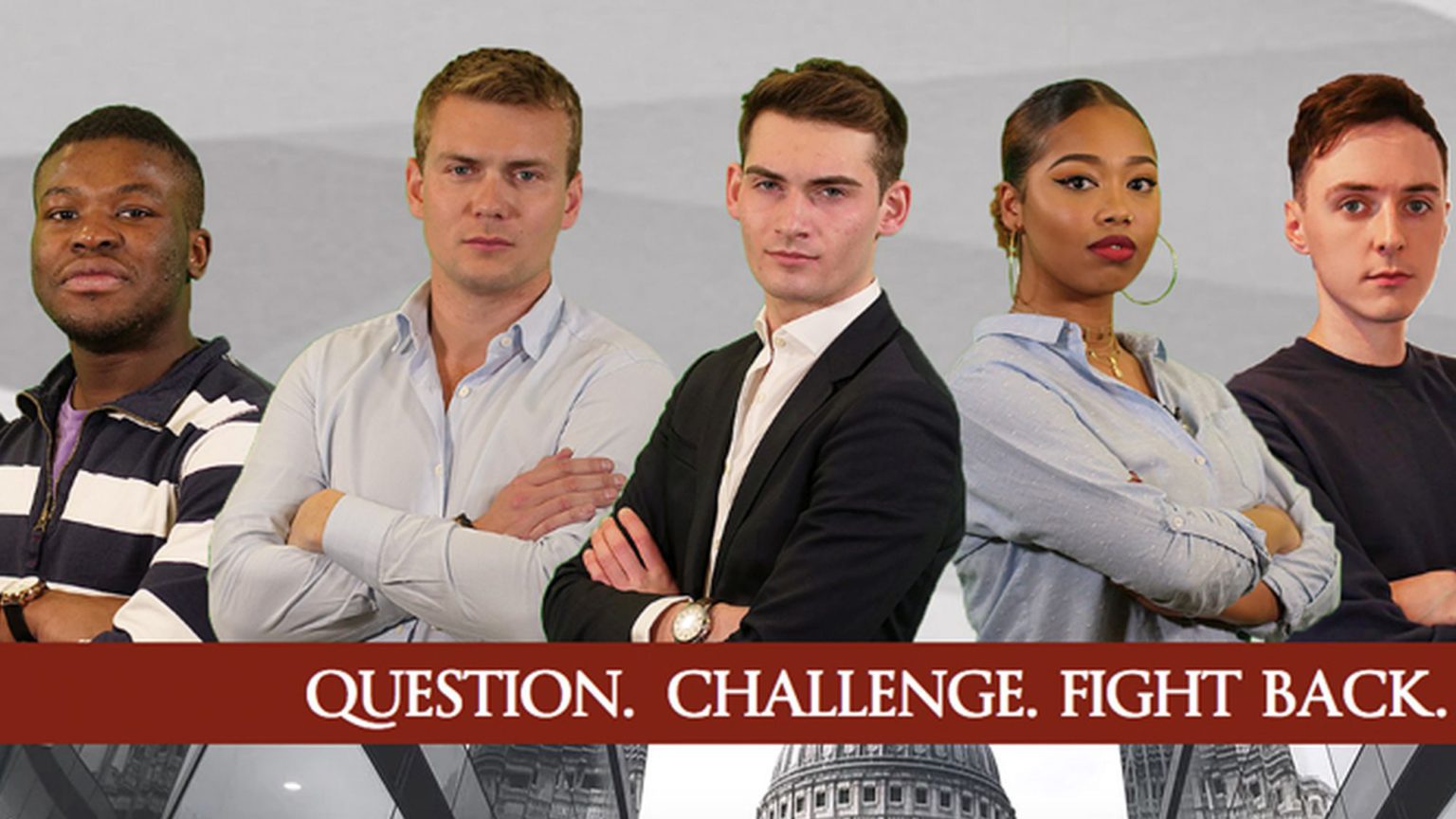 As a conservative and natural pessimist, nothing delights me more than to be reminded of the poverty of intellectualism that pervades the British right. Imagine my joy, then, when a new conservative youth campaign group, called Turning Point UK, launched this week.
It is an astonishing addition to the bizarre right-wing groups launched in recent years. Fans of this category will recall 2017's short-lived Conservative pressure group Activate. Founded by a former Rifleman in the British Army, this unit failed to achieve much beyond bickering and embarrassing WhatsApp leaks.
Unfortunately, Turning Point UK is unlikely to go the same way so soon. It's a spin-off of American operation Turning Point USA, which is fronted by Charlie Kirk and Candace Owens (a controversialist YouTuber sometimes credited with securing, and then losing, Kanye West as a Trump ally). With big-money backing and a talent for PR-savvy, retweet-friendly content, Turning Point USA has celebrated rise after rise. The only downside, it seems, is its niche for defending truly baffling, unconservative positions.
The British version will likely be similarly cursed. The opening salvo of material chucked on Twitter by TPUK points towards little more than astroturfed libertarianism with a punky tone. TPUK's tone and tweets so far suggest that it intends to dedicate much effort to the fruitless culture war and reject any attempt to foster broader ideological appeal. It is also looking to target students and campus concerns, mostly related to free speech and what it calls 'leftist propaganda' from professors. TPUSA even maintains a website called Professor Watchlist, which rates college professors by their likelihood to advance leftist thinking in class.
The entire set-up suggests a desire to be seen as poor conservative victims, discriminated against by other students and lecturers alike. It's pathetic. It's also extremely vulnerable to justified counterattack. If your group is basing itself around a desire for more retweets, more attention-seeking and as many 'triggered snowflakes' as possible, then you will leave yourself open to being torn apart by the left. The last few days on Twitter have displayed TPUK's particular susceptibility to this weakness. Much of the group's embryonic life has been spent dealing with some hilarious parodies of its own chapter system.
The positions it holds appeal to little more than a small sect of the student right. TPUK claims to be against 'nativism' and 'collectivism', seemingly unaware that nativism and collectivism are both popular and, in my opinion, good positions within conservatism.
This, for me, is TPUK's key weakness. Conservatives have an extraordinary, lavish and beautiful political philosophy to draw from. We are blessed with hundreds of years of feeling and thought, a rich library of ideas and ideological positions. They are ideas that people love: patriotism, identity, belonging, tradition. These ideas are, for many, the lifeblood of their communities. If you are opposed to nativism and collectivism, what can you say about these things? Nothing. A conservative campaign group will only go so far if it limits itself to being pro-capitalism and keen on a few futile skirmishes in the culture war.
The fragility of the Turning Point movement was exposed in a recent debate between Charlie Kirk, the group's US founder, and Fox News host Tucker Carlson. Following some conversation about how government should handle big-tech companies, Carlson suggested that Kirk should 'start to think of your country a little bit more like a family'. Kirk's reaction was something of a meltdown, and included the spectacularly unconservative sentence: 'It's not government's role to take care of its citizens.'
If conservatives are to debase themselves with 'campaign groups', they should do it conservatively. They should refer back to the ideas that support our political philosophy and fight the battles that people want fought, not the culture wars that get the most retweets.
Charlie Peters is a writer.
Picture by: Turning Point.
To enquire about republishing spiked's content, a right to reply or to request a correction, please contact the managing editor, Viv Regan.