The Heathrow decision is an assault on democracy
MPs and the public want a third runway and yet judges have struck it down. This is a disgrace.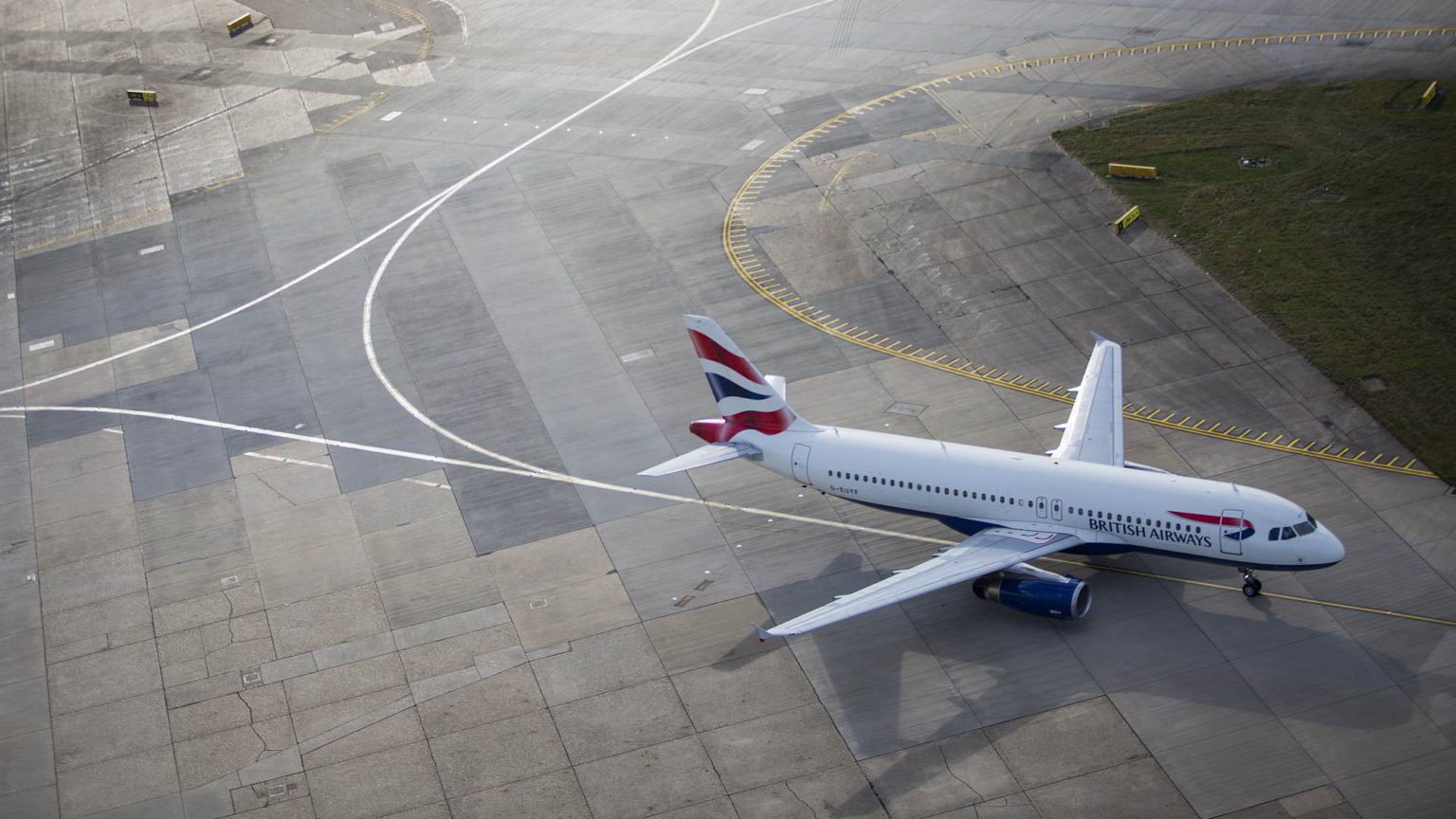 Yesterday's ruling in the Court of Appeal has seemingly resolved the decades-long wrangling over the future of Heathrow's third runway. The court decided that the government had failed to take into consideration its own commitments to the 2015 Paris Agreement, and that therefore its Heathrow plans are 'unlawful'. Transport minister Grant Shapps plunged the runway into more doom, by announcing on Twitter that the government will not appeal the decision. Heathrow's operator, however, has said it will appeal.
But the realisation that has brought many down to Earth with a bump is that courts now seem to be making decisions that had hitherto been made by government. Yesterday's events are very significant in terms of what they tell us about the threat posed by environmentalism to democracy and progress.
That a court has made a decision that overrides the wishes of elected politicians is not at all a trivial point. This isn't just about the need to expand airport capacity – the court's decision also puts a question mark over every future infrastructure project. As the BBC's green correspondent reported shortly after the decision: 'New roads face Heathrow-style court action threat.'
In short, well-funded campaigning organisations can use the nebulous Paris Agreement on climate change to close down anything they don't like. With climate change being a theory of everything, everything from the planning of the economy to the planning of roads seems to fall under the remit of the Paris Agreement. And yet, while the Paris Agreement is a seemingly 'global' agreement that compels UK courts to obstruct the UK government's strategic decisions, it places no such obligation on other signatories, many of which are expanding airport capacity. Why? Because it calls on governments to determine their own contributions to emissions reduction. So for governments, like ours, that have 'ambitious' climate-change policies, the agreement is an economic suicide pact.
Capturing the broader concern with what happened yesterday, former Conservative-turned-UKIP MP Douglas Carswell asked: 'How did we end up in a situation where unelected judges decide airport policy?' The answer to this question requires a long memory.
The first aggressive emissions-reduction targets were set by the 2008 Climate Change Act. The Climate Change Bill had originally been drafted in 2005 by Friends of the Earth. It received broad, cross-party support, but it was interrupted by that year's General Election. The bill was then reintroduced in the next parliamentary session, amid what can only be described as a climate-change arms race: the main parties were all competing with each other to appear as the most committed warriors against climate change.
'This bill', said the then Labour government's foreign secretary, David Miliband, 'will constrain every future UK government to ensure its carbon emissions do not exceed the level of budgets that are agreed by a carbon committee made up of independent people and government itself'. He continued: 'We need the choices that individuals make about electricity, about heat and about transport also to respect environmental limits and to ensure that we live within our means environmentally.'
It should have struck anyone listening to government ministers at that time – or, indeed, to their opposite numbers in parliament – that what was being proposed was a clean break from democratic politics; a departure from the UK constitution itself. And yet less than one per cent of MPs objected to the bill at any stage of its progress through the House of Commons.
One of the few who did object was the then Conservative MP, Peter Lilley. He observed that, 'The sole effect of enshrining the targets in statute will be that the government's policies will be open to judicial review. Judges will be asked to assess whether measures introduced will be likely to be effective in ensuring that targets are met. I do not have a great deal of faith in the ability of ministers of this government, or perhaps any government, to meet the targets, but the idea that judges should decide on policies costing billions of pounds, without being accountable to the electorate for the billions that they might decide need to be incurred, fills me with foreboding.'
Lilley reiterated this point in debates inside and outside of parliament. All these years later, his foresight has been proved entirely correct: courtesy of climate-change acts and agreements, the government has lost control of its core function – strategic planning. And it has ceded control of it to an activist judiciary and a degenerate network of unaccountable NGOs, backed by shadowy billionaires.
A key problem is the inexplicable desire of UK politicians to 'lead' the world in draconian climate policy. Back in 2008, the Climate Change Act was rushed through parliament partly in order to equip the government with what its ministers believed would be an impressive bargaining position at that year's United Nations Climate Change Conference. Then, as now, politicians believed that their legislative acts of self-sacrifice somehow elevated the UK on the global stage, boosting our moral standing in the 'international community'.
The Court of Appeal's decision came on the day that the government launched its finance strategy for this year's UN climate-change summit, which will be held in Scotland. It was launched at an event in London featuring an all-star line-up: voice-over artist David Attenborough; loathed technocrat, Bank of England governor and this year's summit president, Mark Carney; and convicted criminal and president of the European Central Bank, Christine Lagarde.
In a video address to the public, Carney said: 'You demanded action, and now it's time for the financial sector to deliver… We have an enormous opportunity to bring climate change into the heart of every financial decision and our plan will manage the risk for climate change while helping to seize the opportunities from a newer, greener economy.'
But 'we' did not demand such action. We the public have never been asked for our views on these fundamental issues. As I have argued on spiked before, the climate agenda has never been tested democratically. And yet it has far-reaching consequences.
The climate-change agenda, authored by idiots, has now been seized by something far more sinister. It was under the Labour government that the Bank of England was given 'independence'. And it was under the same administration that parliament established, via the Climate Change Act, the 'independent' Committee on Climate Change to set the UK's 'carbon budgets' right up to 2050. And it was the same administration which created an activist judiciary and civil service in its attempts to bind future governments to its agenda. All those chickens are now coming home to roost.
One does not need to agree with Lilley's politics to see what drove his concerns about democracy. We are now witnessing the dissolving of democracy he predicted; the deciding of key political, strategic questions by activist judges and green campaigners. For asking questions about costly, undemocratic climate policies, Lilley was called a 'climate-change denier'. spiked, too, and those, like me, who write about green politics for spiked, are accused of 'denying' the science on climate change. But any honest review of what Lilley or spiked has said will yield no evidence of science being denied. Our argument is that issues that impact on the infrastructure and future of society should be discussed and tested democratically, not pushed through under the guise of science.
The mess that we now see is not accidental. It is design. The design was obvious in Friends of the Earth's original authorship of the Climate Change Act. It was explicit in David Miliband's and other ministers' statements on climate-change policy. It was transparent in the formulation of the cross-party consensus on climate change. And it was clear in the framing of any criticism of these policies as 'denialism'. The design has been to bring about a transformation of the relationship between individuals and the state; to take power away from democratic political institutions.
The lawfare that now blights the government's plans to expand Heathrow, boost the economy, and pursue large-scale projects in general, was knowingly, purposefully and recklessly engineered by politicians themselves. It was their choice to eschew debate, and not to bother seeking the public's approval of their green agenda. No past or sitting MP can claim not to have understood the consequences of their wilful disregard for democracy. The Court of Appeal's decision is of much greater significance than an extra runway at Heathrow: it calls into question democracy itself.
Ben Pile blogs at Climate Resistance.
Picture by: Getty
To enquire about republishing spiked's content, a right to reply or to request a correction, please contact the managing editor, Viv Regan.